Children at Western Primary School in Harrogate had a hoot when The Owl Experience came to visit at the beginning of March. Key Stage One children enjoyed the feathered spectacle as part of their 'In the garden' topic.
Sarah Jones, Key Stage One Leader, said:

We brought in the Owl Experience to give children the opportunity to meet these beautiful birds face to face, as part of their project about nocturnal animals.

As well as being taught lots of interesting facts, some children were allowed to hold the owls and everyone was delighted to have a bird swoop straight over their heads in a demonstration of silent flight.

It was a fantastic day and children have really benefited from the hands-on learning experience. They loved drawing the owls and have written some exciting recounts and reports.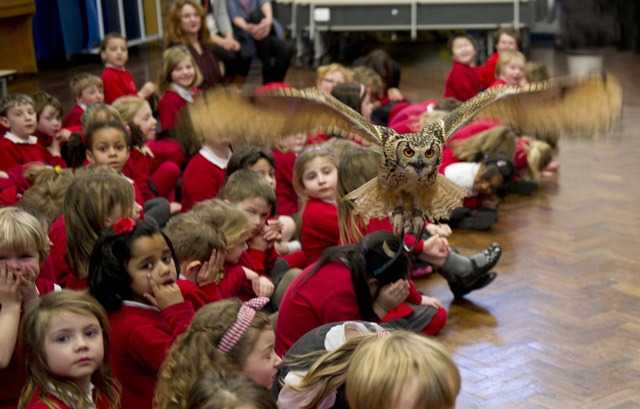 [sam id="4″ codes="true"]