Local families are being urged to come out and shine for their local Hospice by taking part in a brand new community event.
The first annual Saint Michael's Star Walk will take place on Saturday June 22 at 8pm.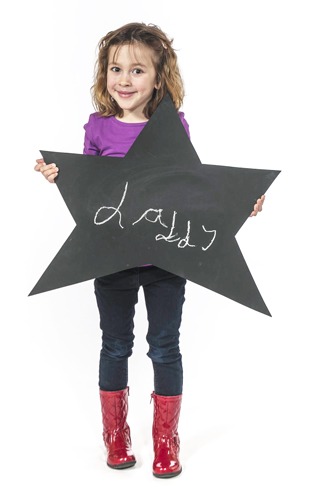 The event, which is supported by Hornbeam Park based, Engage Mutual, will see hundreds of local people take to the streets of Harrogate and complete either a 5km or 10km route to show their support for local families living with terminal illness and bereavement.
To celebrate the launch of this brand new event, organisers are offering a special Early Bird entry offer that allows children under 17 register for free before Monday April 1.
Chief executive of Saint Michael's, Tony Collins, said:

We are really excited about the new Star Walk.

Our Midnight Walk was a very popular and successful event for six years, but we're always looking for ways to improve our fundraising events and make them even better for our participants.

We've listened to our supporters, who told us that they wanted a sponsored walk event at a more family-friendly time and that took in more of Harrogate's landmarks.

By starting the event at 8pm, offering a choice of two routes, having entertainment along the way and a big star-lit picnic at the end of the Walk, we're hoping that the Star Walk will be an event for all the community to get involved in.
More than 50 local people have already registered for the event, which is hoped will raise thousands of pounds to help the Hornbeam Park-based charity continue to provide its vital services.
Tony continued:

There are so many reasons why people are taking part, many will be walking in memory of a loved one or for someone they know who is currently receiving our care, others are signing up to enjoy the camaraderie a community event like this provides and many more are just wanting to support their local hospice.

But whatever people's motivations for taking part, the Star Walk promises to be a fantastic event both for those involved on the night, and for those who will benefit from the funds raised by our walkers.
The Star Walk will start and finish at St Aidan's High School, Oatlands Drive, Harrogate and follow a circular route that takes in many of Harrogate's favourite landmarks such as the Tewit Well, Cenotaph and the Stray.
Walkers will have a choice of two route lengths, a family-friendly 5km walk or a 10km for those wanting more of a challenge.
There will be an opportunity at the mid-way point for participants to pause and light a candle in memory of loved ones or those receiving Saint Michael's care.
There will also be light-hearted fun along the way as local business are invited to 'host a post' and mark each kilometre on the route providing entertainment, giveaways and refreshments to passing walkers.
At the end of the Walk, participants will receive a medal and then enjoy a celebratory star lit picnic and live music and entertainment.
Engage Mutual is continuing its support of Saint Michael's by backing the event.
The organisation's acting chief executive, Peter Burrows, said:

Saint Michael's plays a key role in our local community and we encourage everyone to lend their support where they can.

Star Walk will be its biggest fundraising event of the year and is the perfect opportunity for people from Harrogate and the surrounding area to get behind the cause.

We know from our involvement with the Midnight Walk over the past six years how the community can rally round to create a truly memorable night and I'm sure the Star Walk on Saturday 22nd June will be no different.
[sam id="4″ codes="true"]
All walkers are encouraged to raise personal sponsorship and the charity's fundraising team will be on hand to offer tips and advice for those looking for creative ways to raise funds.
All sponsorship raised from the Star Walk will help Saint Michael's to continue to provide specialist care and support to more than 2,000 local people living with terminal illness and bereavement each year.
The Hospice needs £3.8million to continue to offer its services, which are offered free of charge to patients and their families.
Star Walk places are limited and participants must pre-register before Sunday June 9.
Entry costs £10 for adults and children under 17 register for free until March 31, and for £5 from Monday April 1.
Places on the Star Walk can be secured online at www.saintmichaelshospice.org or by contacting Saint Michael's on (01423) 879 687 weekdays between 9am and 5pm.