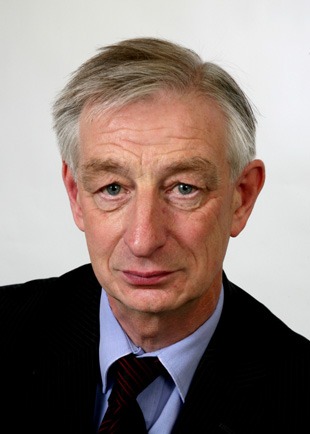 The Harrogate & Knaresborough Branch of the UK Independence Party has re-selected John Upex as its Prospective Parliamentary Candidate to stand in the 2015 General Election.
John, who lives in Harrogate and is the local party chairman, stood for UKIP in Harrogate in 2010; he has previously stood in the 2005 General Election and in two by-elections during the course of the last Parliament.
John said:

I'm honoured to have been chosen as the UKIP candidate to fight the Harrogate and Knaresborough Parliamentary seat at the next general election.

Over the last three years, UKIP's popularity has risen considerably as more and more people become disillusioned with the other three parties. Labour, Conservative and LibDem politicians are increasingly becoming more out of touch with their electorate, and only UKIP can offer a genuine alternative.

Our policies resonate with a vast swathe of the British electorate, and this is being borne out in local council elections and national Parliamentary by-elections.

Membership locally has grown by more than 50 per cent in the last 12 months, and I'm delighted to say that in the forthcoming North Yorkshire County Council elections we will have a UKIP candidate standing in every Harrogate and Knaresborough division.
Mr Upex, who is married with two grown up children, added:

Our candidates are fighting on issues that affect local residents – street lighting, the dreadful state of the roads, protecting local services and campaigning against wind farms and cutting bureaucratic waste.

Nationally, with the impending flood of new migrants from Bulgaria and Romania, there is increasing demand for prompt and urgent parliamentary action and immigration controls.

There is also demand for Mr Cameron to actually deliver on his promise of an EU Referendum which means laying down legislation before the end of this parliament – another issue on which the Coalition parties are deeply divided.

When it is held, UKIP will be campaigning and for a vote to leave the European Union and also to quit the Single Market, which allows unrestricted migration across the EU, and to seek instead a policy of friendship and trade.