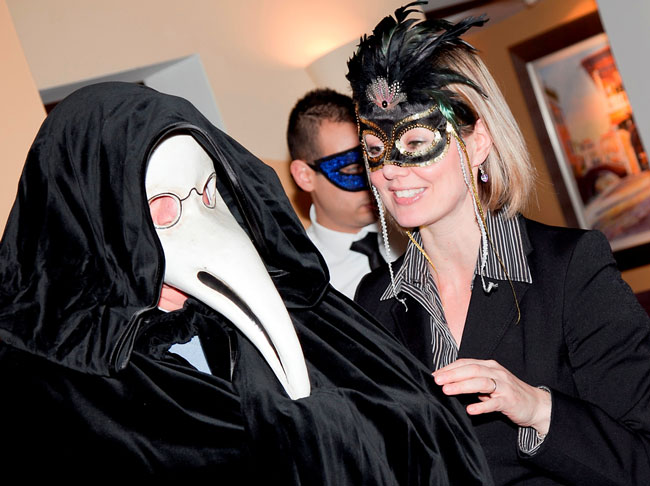 Diners at a Harrogate restaurant donned carnival masks this week to celebrate the town's first Venetian-themed 'Carnevale'.
Held at Sasso Restaurant, the event marked the traditional Venetian Carnival (26 January – 12 February) and also began celebrations for the restaurant's 15th birthday in April.
The event brought together fashion, art and food lovers from across North Yorkshire and customers were invited to create and wear their own carnival masks to get into the festival spirit.
The restaurant received a Venetian-themed makeover for the night and head chef and co-owner, Stefano Lancellotti, created a Venetian specials menu alongside the à la carte menu, with traditional items on offer such as beef Carpaccio with Harry's Bar sauce and fresh Turbot finished with truffle oil.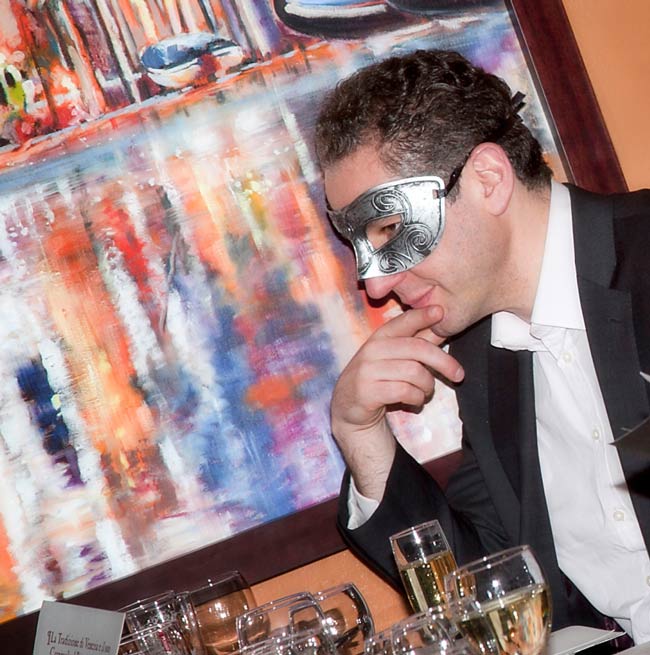 The Carnevale night also featured an exhibition of Venetian paintings from local artist, Tony Brummell Smith who was on hand to speak to diners and to judge a competition for the evening's best costume.
Tony selected two winners: Nicholas Brown and John Barker who received a signed Venetian print and a bottle of champagne respectively.
Commenting on the evening, co-owner Sara Ferguson, said:

We opened Sasso in Harrogate 15 years ago and to our knowledge there has never been a traditional masked Carnevale before so we thought, why not bring a bit of Venice to North Yorkshire for the evening? Stefano's Venetian specials menu proved very popular and we were also very fortunate to have local artist Tony Brummell Smith there on the night whose beautiful paintings of Venice really helped bring things to life.
The traditional Venetian 'Carnevale' can be traced back to at least the 15th century and the event is still celebrated in the city today.
During the 18th century the masked balls of the Carnevale were infamous for their hedonism and excess and the event was banned by several rulers over the years and only officially brought back in the 1970s.
Named 'Carnevale di Venezia' in Italian, approximately 3 million visitors now travel to Venice each year to take part in festivities.