Malcolm Moore has been honoured following, 50-years as a Scout Leader in Harrogate.
Malcolm joined the scouts at the age of 13 and now aged 69, has just clocked-up 50-years leading at the 14th Harrogate Scouts (Woodlands).
Malcolm Moore said:

I joined the scouts at the age of the 13, after I was knocking door to door collecting jumble and heard about them.

I took my warrant out before I went to University though.

Back in those days we would do everything, I can remember building canoes and taking them all the way to Hull.

The scouts are great for young people to be part of.

It instills camaraderie, skills of working together  – if the young people live by the scout law then they won't go far wrong.
Mark Turner, District Commissioner for Harrogate and Nidderdale  said:

50-years is a tremendous achievement and I would like to thank Malcolm for all that he has given.

Over the years he will have been a positive effect to literally hundreds of young scouts.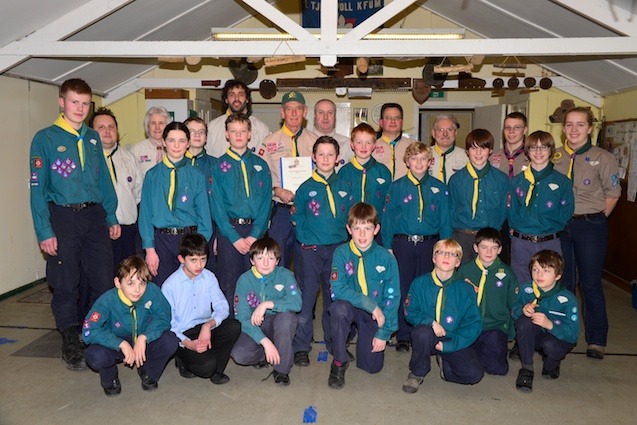 Images © copyright Timothy Cook Media