Mayor and Mayoress of the Borough, Councillor Robert and Mrs Sylvia Windass were this week in attendance at Crystal Court to declare the extensive works and improvements to the care home complete and approved.
The Mayor and Mayoress took time out of their busy schedule to spend with many of the homes' residents, all of which were delighted, especially Mary Michie who had her photo taken with the Mayor.
The 62 bed care home which specialises in residential care, general nursing and nursing memory care, has undergone significant refurbishment with building works, including an extension to allow wheelchairs through the main entrance and the remodeling of the interior layout.
The owner, Executive Care Group, has also invested in a full redecoration, new flooring throughout and brand new fixtures, fittings and furniture throughout the entire home.
The Mayor cut a ribbon to declare the new reception area open and then met the 52 residents, families and staff in the pre-Christmas celebration.
The Harrogate Mayor, Robert Windass said:

The owners have done wonders with this home. Care of the elderly is of utmost importance and a focus at the moment and facilities such as this one are greatly needed in every community.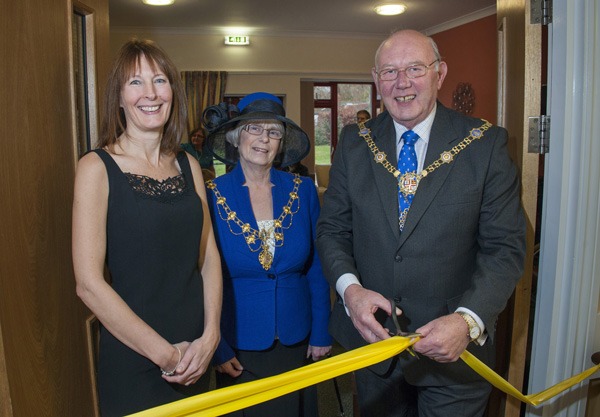 Home manager, Claire Cowgill, enjoyed the day immensely. She said:

Although we have undertaken the work in a sensitive manner to not upset or disrupt the residents, we are glad that the work is now complete and that we could welcome our Mayor and Mayoress to see the quality of the home. We can now enjoy the new surrounding and look forward to all of our festivities!