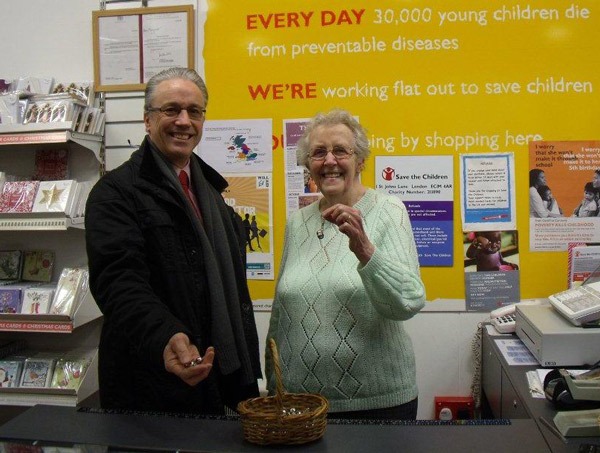 The Harrogate District Community Safety Partnership is working closely with charity shops in Harrogate, Knaresborough and Ripon who have welcomed the opportunity to get involved in a project that not only prevents people from being a victim of purse theft but adds some festive cheer too.
For the second year running, the Community Safety Partnership has provided free small clip on bells to the charity shops who in turn clip them to purses and handbags. The idea is that if someone can hear their bell they know they have their purse or handbag with them and if anyone were to try take them they would be alerted by the bell and would be in a better position to stop the theft from taking place.
Councillor Margaret Atkinson, Chair of the Partnership, said:

We have found that charity shops are really well placed to fix the bells to purses and handbags.

They have great customer care skills and are able to talk to shoppers, not just hand over the bells but take the time to talk to customers and explain why they are being used.

The shops themselves are also being targeted by thieves, so the preventative approach is really helpful.

The scheme is proving successful and some shops have asked for further supplies of the bells. So let's keep the tills tinkling and purses and handbags safe from thieves.
Julia Stack, Harrogate Borough Council's Community Safety and CCTV Manager, whose team has been responsible for pulling the campaign together, thanked the charity shops for their support.
Julia Stack added: 

Without them, we would not be able to get this message across to so many people.

They have all been supportive of this project.
The charity shops record postcode details of where the bells have been issued, this allows the Community Safety Partnership to collate the numbers issued and general feedback on the project.