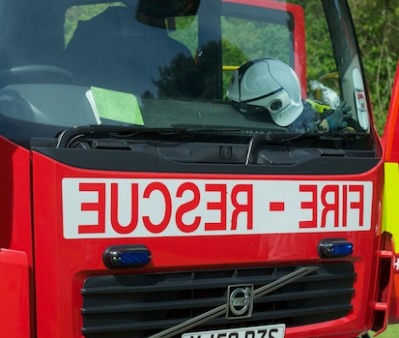 North Yorkshire Fire and Rescue have attended a number of incidence today due to the weather. This is a summary of the most significant.
Ascot Way, Hob Moor, York
Acomb crews have been dealing with flooding into a property. Crews have a major pump in operation, pumping water out of basement area.
Bullamoor Road, Northallerton
The beck close to the Memorial Park car park is at risk of bursting it's banks. Northallerton crews have carried out a full inspection of hospital buildings which may be affected. Two light portable pumps are in use, the water is being maintained. A High Volume Pump from Richmond has just arrived and will be deployed directly into the beck to attempt to divert water away from the Hospital. Crews have also closed the road and now awaiting arrival of Police.
Dalton Gates, Northallerton
A crew are diverting water which is running off nearby fields in to a property and pumping out water.
Tame Bridge, Stokesley
A crew are pumping water out a property from a property.
Childrens Centre, Knaresborough
A crew is pumping water from the basement of the property.
Friarage Hospital
Crews using 2 High Volume Pumps are making good progress on reducing the amount of water overflowing the beck and making it's way in to the hospital. We expect to be there for at least the next 3 hours.
Gilling West
A local stream could burst it's banks, crews are on scene pumping out one property.
Person Rescued from Boat
One man was rescued from his boat on the the river Ouse in York, a crew from York launched one of our rescue boats and transfered him to safety. Crews will monitor the stability of the boats as the water level rises.
A1 Catterick
A crew from North Yorkshire are being assisted by colleagues from West Yorkshire who are attending with their High Volume Pump to clear surface water from the A1.