A Harrogate driving instructor has launched a revolutionary iPad app to help prepare learner drivers for their tests.
Driving in 3D – which has been developed by Phil Hirst – uses the latest 3D technology to illustrate more than 30 different skills and techniques, including spotting dangers, driving on multi-lane roads and reversing.
Each of the 35 animations is accompanied by a voice over to help bring learning points to life.
In addition, Mr Hirst, together with fellow driving instructor Richard Rawden from Wakefield, has published a 100-page book, Learn Driving in 3D, which covers the complete driving syllabus, and explains in detail how examiners conduct driving tests.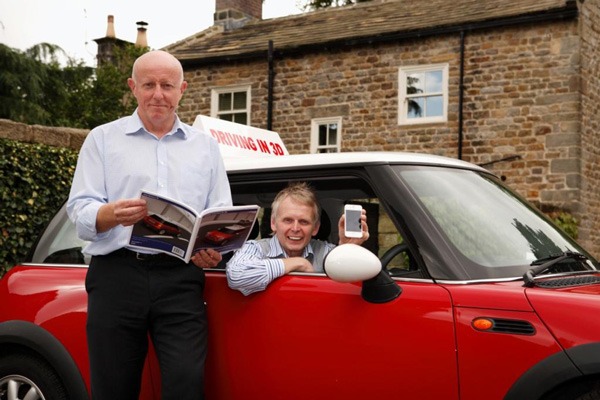 Between them, the two have taught in excess of 1,500 learner drivers and more than 650 drivers to qualify as driving instructors. Three years ago, they wrote and published a book for driving instructors – Teach Driving in 3D – which has sold in its thousands.
Phil said:

Whilst there are a few apps for learner drivers already in existence, we wanted one that was totally unique.

With Driving in 3D we believe we have achieved this. It's the only one to explain and demonstrate all the requirements of the UK driving test.

The 35 individual scenarios and 44 illustrations cover the important elements of the test, which are brought to life via the high-quality 3D animation. There is nothing else to match this on the market and we are delighted with the finished item.

The app and the book are not intended to be a substitute for driving lessons, but used in conjunction with them. There is no substitute for lessons.

They have been designed to appeal to both learner and experienced drivers alike, as they provide the user with skills for life.

Year after year statistics show young drivers are involved in a disproportionately large number of serious accidents – one in four road deaths and serious injuries is in a crash with a young driver.
Mr Hirst also pointed to figures from the Department of Transport that showed pass rates across the UK have been below 50 per cent for the past 12 years.
Experts interpret such staggeringly poor statistics as a lack of adequate and inconsistent preparation, with learner drivers attempting to pack intensive lessons in an extremely short period of time or simply show up unprepared.
Phil added:  

Both the app and the book have been created to equip learner drivers with the skills they need to not only pass their test, but also to ensure they drive safely once they have a full licence."

The app is just the first stage and we are launching an Android version before the end of the year. We are also looking at developing add-on versions of the app for those taking other road tests, such as motorbikes and HGVs.
The app, priced at £4.99, is available from https://itunes.apple.com/gb/app/learn-driving-in-3d/id576414502?mt=8
Further details about the book, which is £9.99 to purchase, are available from www.learndrivingin3d.co.uk