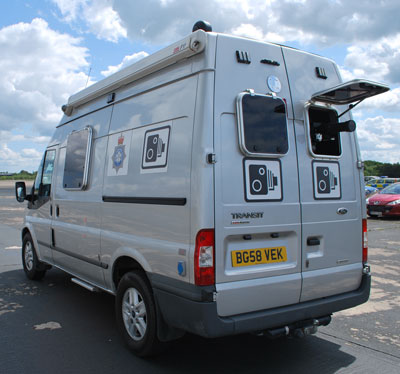 North Yorkshire Police will be carrying out mobile safety camera enforcement on the following roads between Wednesday 24 October and Tuesday 30 October 2012.
A64 west-bound Bowbridge Farm Tadcaster
A64 east-bound Bowbridge Farm Tadcaster
A19 Selby Road, Whitley
Millfield Road, Chapel Haddlesey
A56, Thornton-in-Craven
A65, Clapham by-pass
A65, Settle by-pass
A65 Hellifield
A629 Low Bradley
A629 Crosshills
A629 Skipton
A59 Beamsley Hill
The mobile safety cameras will be in operation at the above sites at various times during the dates stated. Cameras will not be in use on the above routes all day, every day. The above locations were accurate when this news release was produced.