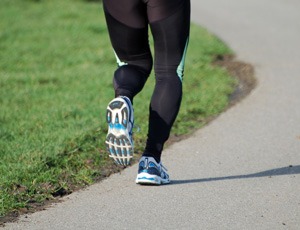 Four Ultra's, two marathoners, three 10k runners, a triathlete and a sprinkling of parkrunners mixed with sunshine is the perfect recipe for success. The Ripon Ultra 35 saw two pairs of Nidd Valley ladies tackle the circular route around Ripon. First home were Carol Morgan and Emma David in 6 hours 25 followed by Sarah Chalmers and Alison Little in 8 hours 58.
Harrogate parkrun was next to get under way and a handful of Nidd Runners went along. Both mens and ladies course records were broken at this event and Dan Lambert made his first appearance at Harrogate, coming home as first Nidd Runner in 21.01, chased in by Maurice Kelly 21.25. Also running were Steve Newton 23.18, Tony Ledwaba-Chapman 24.55, Sheena Jackson 26.42 and Stuart Hatfield 27.45.
The following day Chester Marathon saw Simon and Michelle Smith record fantastic pb's over the 26 mile distance, Simon recorded 3:44.51 and Michelle 4:12.25. Across the other side of the country Christine Holleran decided to tackle the Artemis Sprint Triathlon, a 400m swim and a 14 mile bike ride topped off with a 5km run, all completed in 1:35.27. Closer to home Bramham Park played host to a popular 10km race, Phil Robinson led Nidd Valley home with 46.50 followed by Stuart Hatfield 55.30 and Lizzie Medwell 60.11.
Further a field Tim Harvey completed the RAB mountain marathon in the Cheviots. A two day event where you carry your own kit overnight and managed a very good second place in his age category.