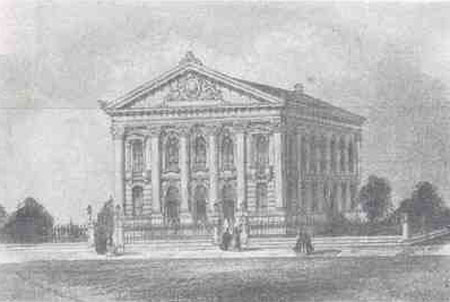 The Wesley Chapel in Harrogate is celebrating its 150 year anniversary this year. Before that the chapel had been at the corner of Beulah Street and Oxford Street. It was one of only two chapels in the Harrogate circuit which was constituted in 1858.
Wesley Chapel is a Grade II listed building in the traditional 'meeting house' style. It was extensively refurbished for our Centenary in 1962 and again in 1994 when the foyer at the entrance to the church was created and major alterations made to the facilities in the Lower Hall beneath the church, including a lift.
Methodism in Harrogate has been traced back almost as far as John Wesley's day, and since its opening in 1862 Wesley Chapel has been a dominant landmark in Harrogate and has played a major role in town centre life. The work of its people carries on from a long tradition of devotion to the town.
You are welcome into our chapel whenever it is open, whether you join us for worship, to pray, enjoy the peace or just to view our lovely building.
The event will run from  4 – 6 October 2012  and  from 10.00am to 2.00pm each day with light refreshments available.
There will also be a celebration service on Sunday 7 October, 2012 at 10.30 am with Rev. Mark Wakelin the President of the Methodist Conference.
This will be followed by cold fork buffet lunch in the Lower Hall and a conversation with the President.
Everyone is invited to share in this celebration and have the opportunity of meeting our President.
Lunch tickets £5.00 minimum. Please ring Lynne 01423 (568968) or Judith (01423 506014)