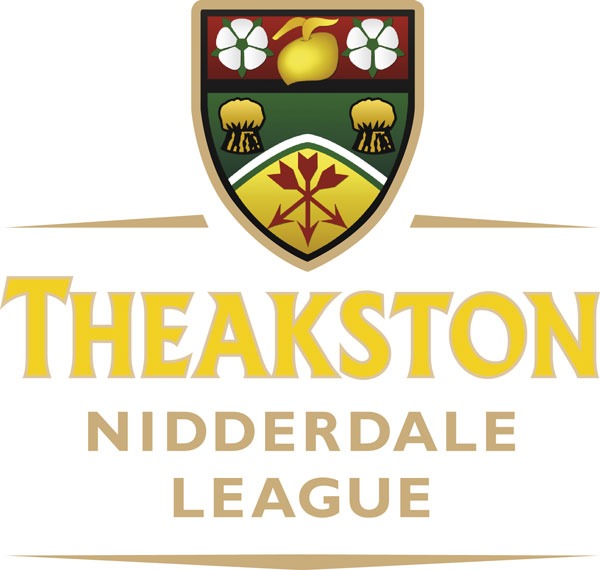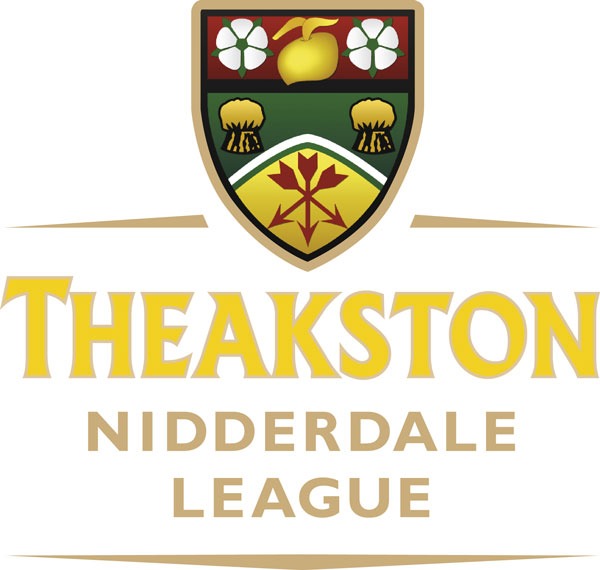 Hampsthwaite are the 2012 Theakston Nidderdale League Champions.
The final games of the 2012 season saw elation and broken hearts in equal amounts. Hamspthwaite needed just 1 point against Bishop Thornton and it duly arrived at tea time with a commanding batting performance from Andrew Taylor (98), Ross Douglas (53) and Lenny McKittrick (28*) in their total of 224-3 Taylor and Douglas putting on 175 for the 2nd wicket. Thornton replied with 197-8 with Andrew Cullen signing off with 30. Will Wray milked 41*. Richard Dawson stepped up for Hampsthwaite to take 5-34 Hampsthwaite will receive the Championship trimmings at the League Dinner on Friday 16th November at the Cairn Hotel in Harrogate.
At the other end of the table things were looking dark for a number of sides but it was Pannal who join already relegated Burton Leonard in the second flight next season. Ouseburn had Jamie Bryant's 111 not out to thank as they posted 235-7 Pannal's pride lifted them to 154-8 but it wasn't enough to take the win.
Nerves were shredded, as hopefully are Jonny Ross's whites by now, in the basement clash between Killinghall and Spofforth. Both were in danger of the drop, Spofforth in a mathematically worse place. Killinghall batted first and made 130 thanks to a captain's innings of 46* from Tony Whittaker. Big Aussie, Ben Nethersole took another 3-29 for Spofforth, to finish with 42 wickets for the season. It was the Spofforth skipper, James Roberts who took it upon himself to see his side home, and division 1 safety, with an unbeaten 55.
Goldsborough survived for another season in the top flight after a 1 wicket win over Dacre Banks. Boro took just 29 points from first 17 games but 27 from last 5 to remarkably turn their fortunes around. Dacre Banks were dismissed for just 97 as Graham Shorter 4-35 and Dave Cummings 3-9 returned exceptional figures. It wasn't all plain sailing for Goldsborough as they sneaked home on 98-9 with Rasheed taking 3-33 and Clarke 3-18.
Blubberhouses demolished Burton Leonard by 10 wickets. Batting first Leonard made 128 all out. Mark Fox with 48. Mark (MaccaHouses) McEnearney took 4-46. Bash Khan (61*) and Stephen Wilkinson (59*) sealed a comprehensive victory within 20 overs.
In the local derby, Helperby overcame Alne who could technically have still won the championship, but Alne posted 197-6 which Helperby passed for the loss of just 4 wickets to take the win. Matt Cavanagh made 51.
In Division 2 champions Masham elected to bat on absolute belting track and sent out the hurricane that is "Michael Rees". He duly obliged and blew the Birstwith attack away scoring a gargantuan 235, only to fall in the last over agonisingly 12 runs short of a thousand for the league season. Masham also had Andrew Smith (70) and Adam Smith(68*) to thank for taking the score to 430 the highest achieved by the club in its history. Birstwith bravely went after the total but unfortunately kept losing wickets, the chief destroyer's being Ellis 5-43 and Smart 4-9.
The final sprint for the second promotion spot occurred at Bolton Abbey with Darley the underdogs. It turned out to be a win the toss, win the game day as Bolton Abbey were left shell shocked after being dismissed for 112. Dave Burton (39) did his best to post a competitive total. Style icon, Ben Parkinson showed off his matching outfit of gloves, boots and pads, all carefully coordinated to match his shock of ginger hair, but even his quick-fire 21 couldn't change the game. One to watch next season will be young Joe Furniss 4-20 after his controlled exhibition of spin bowling. The Darley youth policy was sent in to set the tone for the Darley innings but it was Jonathan Hayton (27) and Rob Hainsworth (31) who got Darley close and took the win by 5 wickets.
A sad day for Harrogate Strays as they were on the wrong end of things at Ripley. It was a winner takes all battle as whoever was to loose would join Raskelf in relegation. Strays batted first and were all out for just 104. John Proud top scored with 36. Ian Taylor took 7-23. In reply, Ripley were in boyant mood and the pub was obviously calling as Ian Robinson (44*) and Aussie Jacques Augustin (57*) secured the win, and survival inside 22 overs.
Knaresborough Forest made 271-7 thanks to Nick Horsman's 94. David Skaith cipped in with 35 as did Stewart Pyke. Ricky Simms took 3-58. In reply Sharow were bowled out for 144 Rob Murray making 71. Nick Jones took 6-27.
Raskelf batted first and made 121 all out against Pateley Bridge. Tom Simpson took 3-6 and Colin Chadwick 4-7. Pateley Bridge knocked off the runs for the loss of just 1 wicket (122-1) and Michael Eglin (54*) and Chris Langley (52*) ended the season on a high.
Playing for pride were Studley Royal 2nds and Newby Hall. Studley batted first and made 263-5 Harry Lamb's stand out performance of 144 with the bat. Dan Coad made 69. Dave Henstock took 4-44. Newby Hall then made 229-9 with Shane Griffin (52) and Dave Kelly (52). Kelly leaves for Australia after another good season with the bat and a total of 833 runs at 83.30. Grant Leivers also made 43 and Richard Binks took 4-49
| | | |
| --- | --- | --- |
| Division One | Played | Points |
| Hampsthwaite | 22 | 84 |
| Blubberhouses | 22 | 75 |
| Alne | 22 | 74 |
| Dacre Banks | 22 | 64 |
| Ouseburn | 22 | 60 |
| Bishop Thornton | 22 | 59 |
| Goldsborough | 22 | 56 |
| Helperby | 22 | 53 |
| Spofforth | 22 | 52 |
| Killinghall | 22 | 50 |
| Pannal | 22 | 49 |
| Burton Leonard | 22 | 36 |
| | | |
| Division Two | Played | Points |
| Masham | 22 | 89 |
| Darley | 22 | 68 |
| Bolton Abbey | 22 | 62 |
| Pateley Bridge | 22 | 62 |
| Newby Hall | 22 | 61 |
| Knaresbrough Forest | 22 | 58 |
| Birstwith | 22 | 57 |
| Sharow | 22 | 56 |
| Studley Royal | 22 | 52 |
| Ripley | 22 | 49 |
| Harrogate Strays | 22 | 44 |
| Raskelf | 22 | 34 |
| | | |
| Division Three | Played | Points |
| Galphay & Winksley | 22 | 83 |
| West Tanfield | 22 | 78 |
| Markington | 22 | 68 |
| Rainton | 22 | 63 |
| Kirkby Malzeard | 22 | 57 |
| Burnt Yates | 22 | 54 |
| Pannal 2nds | 22 | 54 |
| Hampsthwaite 2nds | 22 | 52 |
| Ouseburn 2nds | 22 | 52 |
| Killinghall 2nds | 22 | 47 |
| Lofthouse & Middlesmoor | 22 | 45 |
| Middleham | 22 | 40 |
| | | |
| Division Four | Played | Points |
| Scotton | 22 | 79 |
| Masham 2nds | 22 | 78 |
| Birstwith 2nds | 22 | 64 |
| Staveley | 22 | 63 |
| Burton Leonard 2nds | 22 | 57 |
| Thornton Le Moor | 22 | 57 |
| Bishop Monkton | 22 | 53 |
| Newby Hall 2nds | 22 | 48 |
| Ripon 2nds | 22 | 48 |
| Pannal Ash | 22 | 47 |
| Thornton Watlass | 22 | 46 |
| North Stainley | 22 | 44 |
| | | |
| --- | --- | --- |
| Division Five | Played | Points |
| Alne 2nds | 22 | 79 |
| Studley Royal 3rds | 22 | 76 |
| Goldsborough 2nds | 22 | 75 |
| Ripley 2nds | 22 | 73 |
| South Kilvington | 22 | 63 |
| Harrogate Devs | 22 | 56 |
| Crakehall | 22 | 49 |
| Spofforth 2nds | 22 | 47 |
| Sharow 2nds | 22 | 44 |
| Pateley Bridge 2nds | 22 | 41 |
| Boroughbridge | 22 | 37 |
| Pannal 3rds | 22 | 30 |
| | | |
| Division Six | Played | Points |
| Wath & Melmerby | 22 | 90 |
| Blubberhouses 2nds | 22 | 89 |
| Bolton Abbey 2nds | 22 | 71 |
| Knaresborough Forest 2nds | 22 | 66 |
| Helperby 2nds | 22 | 64 |
| Raskelf 2nds | 22 | 54 |
| Darley 2nds | 22 | 53 |
| Bishop Thornton 2nds | 22 | 46 |
| Glasshouses | 22 | 46 |
| Spennithorne & Harmby | 22 | 45 |
| Rainton 2nds | 22 | 17 |
| Northallerton Wolves | 22 | 0 |
| | | |
| Division Seven | Played | Points |
| Little Ribston | 22 | 89 |
| Sessay 3rds | 22 | 72 |
| Arthington | 22 | 68 |
| Newton Le Willows | 22 | 68 |
| Dacre Banks 2nds | 22 | 64 |
| Ouseburn 3rds | 22 | 61 |
| Studley Royal 4ths | 22 | 57 |
| Birstwith 3rds | 22 | 51 |
| Marton Cum Grafton | 22 | 50 |
| Pannal 4ths | 22 | 49 |
| Ripley 3rds | 22 | 46 |
| West Tanfield 2nds | 22 | -8 |
| | | |
| Division Eight | Played | Points |
| Scotton 2nds | 22 | 83 |
| Middleham 2nds | 22 | 78 |
| Burnt Yates 2nds | 22 | 73 |
| Hampsthwaite 3rds | 22 | 72 |
| Killinghall 3rds | 22 | 56 |
| Staveley 2nds | 22 | 56 |
| Helperby 3rds | 22 | 49 |
| North Stainley 2nds | 22 | 47 |
| Knaresborough Forest 3rds | 22 | 46 |
| Burton Leonard 3rds | 22 | 45 |
| Newby Hall 3rds | 22 | 37 |
| Ripon 3rds | 22 | -4 |
| | | |
| Division Nine | Played | Points |
| Little Ribston 2nds | 16 | 59 |
| Bedale 2nds | 16 | 55 |
| Kirkby Malzeard 2nds | 16 | 51 |
| Wath & Melmerby 2nds | 16 | 40 |
| Studley Royal 5ths | 16 | 38 |
| Ripley 4ths | 16 | 32 |
| Galphay & Winksley 2nds | 16 | 28 |
| Thirsk 3rds | 16 | 27 |
| Sharow 3rds | 16 | 18 |