A Yorkshire brewery has "pocketed" the plaudits for ensuring the growing success of a national snooker tournament.
Thanks to Masham-based T&R Theakston Ltd's sponsorship, 118 Conservative Clubs in England and Wales "cued" up to take part in the competition, which saw the quarter-finals, semi-finals and final being held in Harrogate.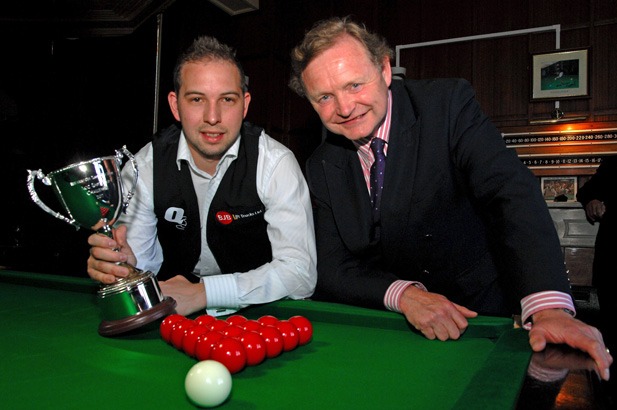 Out of the initial 118 clubs to enter, 82 put forward a club champion to compete in eight regional finals. The winners of these then took to the tables in Harrogate Conservative Club with Jamie Barrett, from New Cleethorpes Constitutional Club, triumphing in the best of 11-frames final against Wayne Brown from Earlestown Conservative Club.
Philip Smith, Association of Conservative Clubs Secretary, said:

We were delighted to secure the support of T&R Theakston Ltd for this snooker tournament.

Thanks to their sponsorship, the event, which last year was restricted to clubs in the north of England, has now grown into a national competition.

This year's Theakston Smooth Dark Snooker tournament has been a great success and we are hopeful we can grow it even more next year.
Simon Theakston, Executive Director of T&R Theakston Ltd, said:

Full marks go to the clubs and players for making this tournament the success it was.

We have been proud to lend our name and support to this national snooker tournament and it was a pleasure to watch some wonderful frames in the semi-finals and final.

It has been a victory for everyone involved, and the quality of the snooker played was a real testimony to the skill levels and dedication that exists within the Conservative Clubs of England and Wales.

We raise a glass of Theakston Smooth Dark to our finalist, in particular to our winner, Jamie Barrett, and look forward to seeing how the competition unfolds next year. It will certainly have something to live up to!