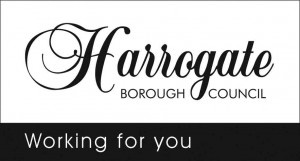 All councils that own houses for rent are being required by the Government to buy their housing stock at a value determined by Government. This is calculated by taking the gross amount of rent income and subtracting from that the actual cost of managing and maintaining the housing stock.
Harrogate Borough Council will have to pay  £68.8m.
Some councils have to pay much more, others will receive money back.
Lead Councillor,  Don Mackenzie commented: 
This is good news for Harrogate.

Although we will have to borrow the money at the end of March when the transaction will take place, interest payments will be much less that the negative subsidy which we currently pay to central government of over £4m a year.

We should be about £1m a year better off.
The new self-financing system will not affect tenants' rights, (such as the right to repair, right to buy etc.), or rents, which will remain subject to the existing rent formula determined by Government.