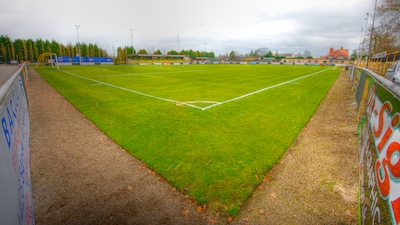 Harrogate Town are off to Cheshire on Saturday as they travel to Moss Lane to take on Altrincham.
Following the Guiseley match being cancelled, the players are desperate to get on the pitch and keep their run of good form going.
Hopefully it will be another cracker of a match against Altrincham like the one we witnessed on the first day of this season when they won 3-2, with Town's goal scorers being Paul Brayson (2) and Laurie Wilson
Altrincham are lurking just outside the play-off places at the moment. In their ranks, they have the leading scorer in this division in the form of Damien Reeves, who has scored 27 so far, and he is someone that the Town defence with definitely need to keep an eye on.
Home form wise, Altrincham have made Moss Lane a pretty hard place to go to and get anything from. They have won 7 of their 12 games whilst losing just 2. They have scored 33 whilst conceding just 15.
Injury wise, apart from our long term players there are no fresh concerns for Simon Weaver at this moment. There are also no players facing a suspension at the moment. According to Altrincham's website, they have several injury concerns including defender Adam Flynn, new signing Marlon Broomes and goalkeeper Stuart Coburn.