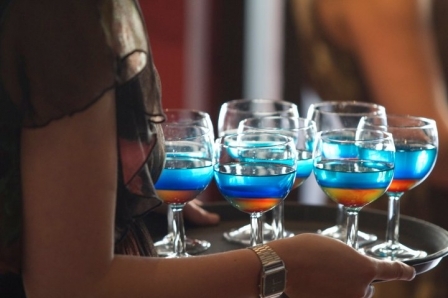 Harrogate's new musical Boiling Frog is creating quite a buzz since its recent official launch. Over 100 guests, including the Mayor and Mayoress of Harrogate were treated to an exclusive sneak preview, at Alberts Bar & Grill.
Guests, enjoyed a taster performance from the cast, whilst indulging in selection of canapés and the Boiling Frog cocktail which was especially conjured up for the occasion by Alberts Assistant Manager Ed Hardcastle. A specially designed Boiling Frog cake was even provided for the occasion.
Boiling Frog, written by local man Keith Humphrey, and produced by Humruddy Productions Limited, premieres at Harrogate Theatre on 14-16th July 2011. Set in Harrogate, the musical is about family man Lewis Angel, whose life takes an unexpected turn. Audiences can look forward to an intriguing story line, and powerful numbers performed by a cast described by one guest as being worthy of the West End.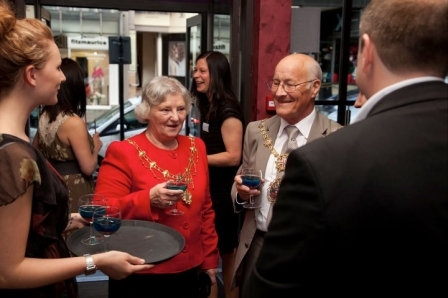 Writer, Keith Humphrey commented "It was an incredibly successful evening, everyone was visibly impressed by the quality of the performances and the professionalism that surrounded the event."
The production is currently looking for sponsors and programme advertisers who may be interested in becoming involved and supporting the production. More information can be found at www.boilingfrogmusical.com or by contacting hannah.r@humruddyproductions.co.uk
Tickets for Boiling Frog are now available from Harrogate Theatre Box Office on 01423 502116.