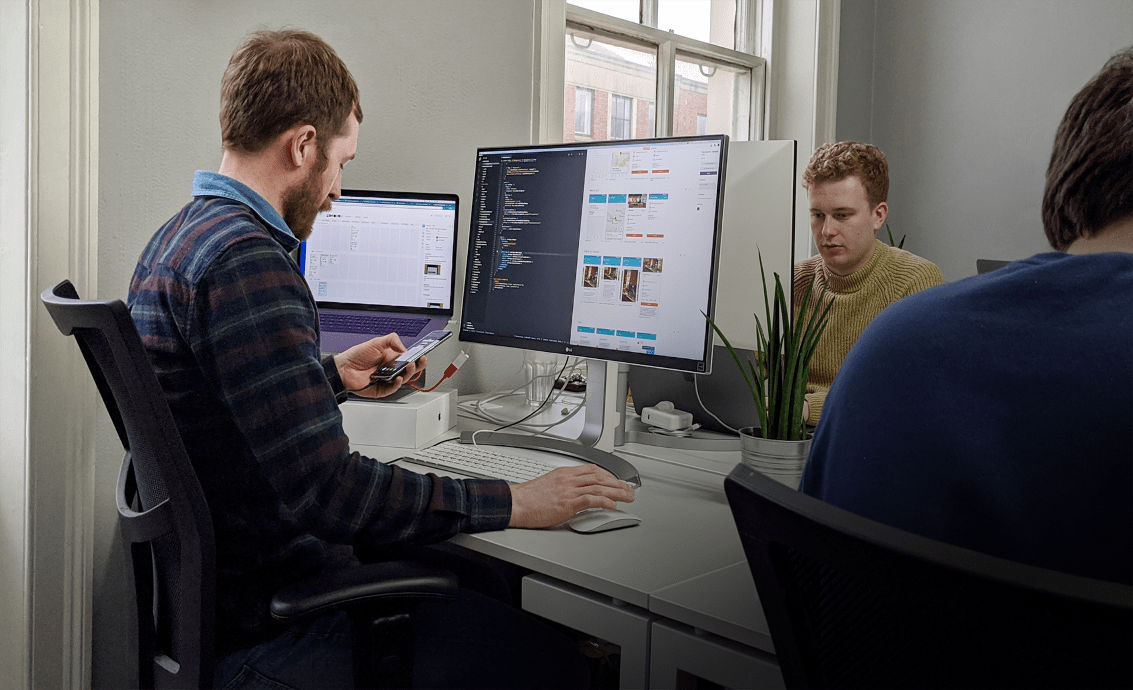 The Distance are a mobile app development company based in York. The company creates cutting-edge apps and digital solutions for national and global enterprises. They have been developing applications since the introduction of the first iPhone, and have created more than 100 mobile applications for their clients. They are platform-focused experts in Apple's iOS, Google's Android, and Facebook's React Native. Since the company launched in 2009, the team has grown from 2 to 19.
Business growth
The majority of the company's apps use key functionality elements, which can be personalised or amended as a brief requires. The company identified that repeating the same development process for each client was costly and time consuming. In light of this, The Distance began to develop 'The Core', a web-based framework product which would provide the essential content for their mobile applications. 'The Core' would reduce the skill requirements across the product development lifecycle, meaning staff would be able to work on more advanced project features.
PAPI grant
To help develop 'The Core', The Distance were awarded a £20,000 PAPI grant in order to purchase several software 'building blocks.' The funding allowed them to make significant progress in development earlier than they would have otherwise been able.
The benefits of 'The Core's' development have been felt across the business. The company can now provide full end-to-end app development and a more stable code base, which is faster to use and enables efficiency savings for customers. Overall, these efficiency improvements made a major contribution to a 40% increase in turnover and led to the creation of 2 new jobs within the business.
Anthony Main, Managing Director, said:

PAPI provided a grant to help fund 'The Core' which has been featured in a variety of applications for clients including the NHS and EDF Energy. The benefits of the grant have been an increase in turnover, and new jobs created.
PAPI is part-funded by the European Regional Development Fund (as part of the European Structural and Investment Funds Growth Programme 2014-2020), and delivered by the University of York. PAPI encourages innovation with 40% capital grants of up to £20k to support the creation of new products and services. PAPI can support SME businesses located in the York, North Yorkshire and the Leeds City Region. Businesses can quickly check their eligibility and apply on the website at papi.org.uk or by calling the PAPI team on 01904 32 8076. Funding comes to an end in 2022.