It's 12 months since Kettlewell Fuels joined the North's largest family run fuel oil supplier Northern Energy.
One year on, the company has introduced new products and services for customers as well as broadening its sponsorship of local grassroots cricket.
Kettlewell Fuels is North Yorkshire's independent heating and fuel oil supplier to the domestic, agricultural and commercial sectors and a member of the UK & Ireland Fuel Distributors Association (UKIFDA).
Commenting on the one-year anniversary, Managing Director Stuart Illingworth said:

The fossil fuel industry is currently undergoing a major transformation. The sector is working towards the adoption of renewable liquid fuels for domestic heating, and the Government has recently pushed the heating oil boiler ban from 2026 to 2035. Additionally, new fuels are now available for the commercial sector. In these times of change, providing our domestic heating oil and commercial fuel customers with an appropriate range of fuels and services is our top priority.

The addition of Kettlewell Fuels to our expanding family of businesses has been positive. It's clear from the recent domestic survey that customers are extremely pleased with the direction we're taking and the launch of our new website with online ordering and account facilities now provides our customers with access 24/7 – we're all about making life easier for our customers!

Locally too, Kettlewell Fuels has been taking further steps to support grassroots cricket with the recent agreement to sponsor the Nidderdale Junior Cricket League's (NJCL) indoor cricket league as well as the summer season league. Stuart explains: "We take great pride in being involved in our communities and engaging with the villages and areas where we operate.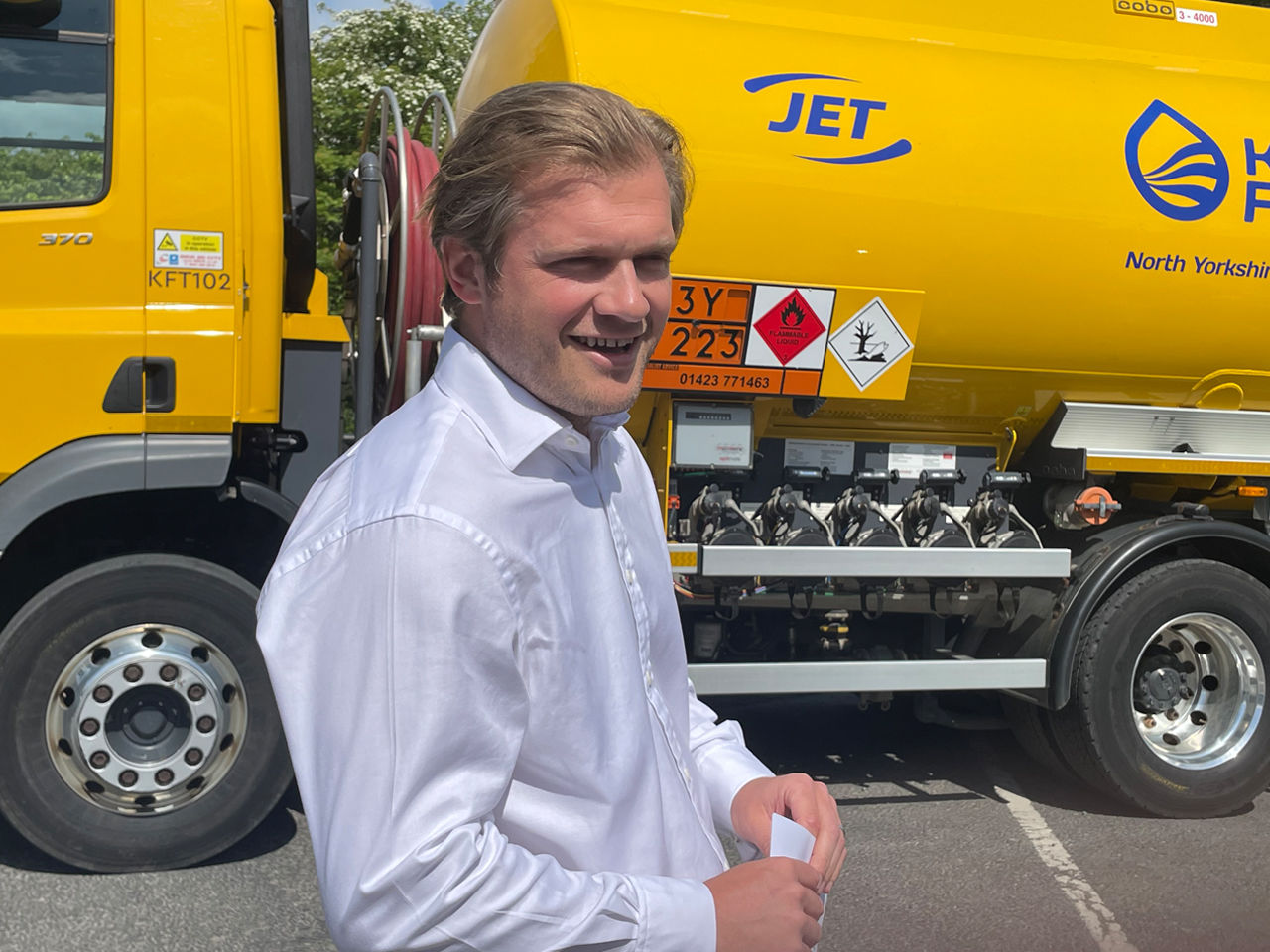 Positive customer survey results
Having officially joined Northern Energy on 19th October 2022, Kettlewell Fuels has worked hard over the past 12 months to ensure a seamless transition, maintaining its commitment to delivering an excellent level of service to its customers.
From a recent domestic customer survey, it's great news, with 98% scoring the team at 4 or above, out of 5, for friendly and helpful service.[1]
New online ordering and My Account facilities
Another achievement this year is the launch of the company's new website. Customers can now get a quote and order online whenever they want. There is also a new My Account tool, which allows customers to view previous orders, check their payment status and more.
Three new fuels
The product range has also been expanded to include three new fuels, Premium Heating Oil for domestic customers and two new commercial fuels, Hydrotreated Vegetable Oil (HVO) and GO:35.
An alternative to standard home heating oil, Premium Heating Oil is a cleaner burning fuel that can increase a domestic boiler's efficiency by up to 15%.
Also new to Kettlewell Fuels is HVO, a renewable fuel that will enable many commercial organisations that currently use red and white diesel to reduce their emissions by up to 90% immediately by switching to this fossil free alternative.