The sixth Red Kite Day conference brought together over 1,500 secondary school staff, teachers, leaders, trustees and governors from across Red Kite Alliance. Held at Harrogate Convention Centre on Friday 1 July, the event celebrated recent achievements and looked forward with a focus on Inclusion, Collaboration and Community.
Keynote speakers at the conference were poet, author and broadcaster Lemn Sissay OBE and award-winning disability blogger Chloe Tear. Lemn Sissay provided an inspiring keynote reflecting on his years growing up in the care system and offered thanks to the schools attending for being 'a steady ship in the stormy turbulent waters of your children's lives'. Chloe Tear shared her experiences of being a disabled young person navigating the paths of education and employment.
Taking place for the first time in 4 years, the event embraced the theme of schools reconnecting after Covid. Red Kite Alliance celebrated everything that has been achieved during and beyond the pandemic, where schools pulled together in a time of huge uncertainty and emerged stronger. Red Kite Day also looked at collaboration and the immense benefits schools gain from working in partnership. This includes building solid networks to troubleshoot and provide solutions to challenges faced in education.
Inclusion within the schools was another key focus on the day. Red Kite Alliance recently launched the RED Award, a framework for schools to review, strengthen and celebrate their provision in terms of equality, diversity, respect for individuals and community cohesion. Crawshaw Academy is the first secondary school to be awarded the Certificate of Commitment to Equality & Diversity and this was presented to Mrs Wearing.
The convention centre came alive at the end of the day thanks to Back Chat Brass collaborating with young people from across the Alliance to provide an entertaining musical medley. This was just one of the 26 different sessions that took place.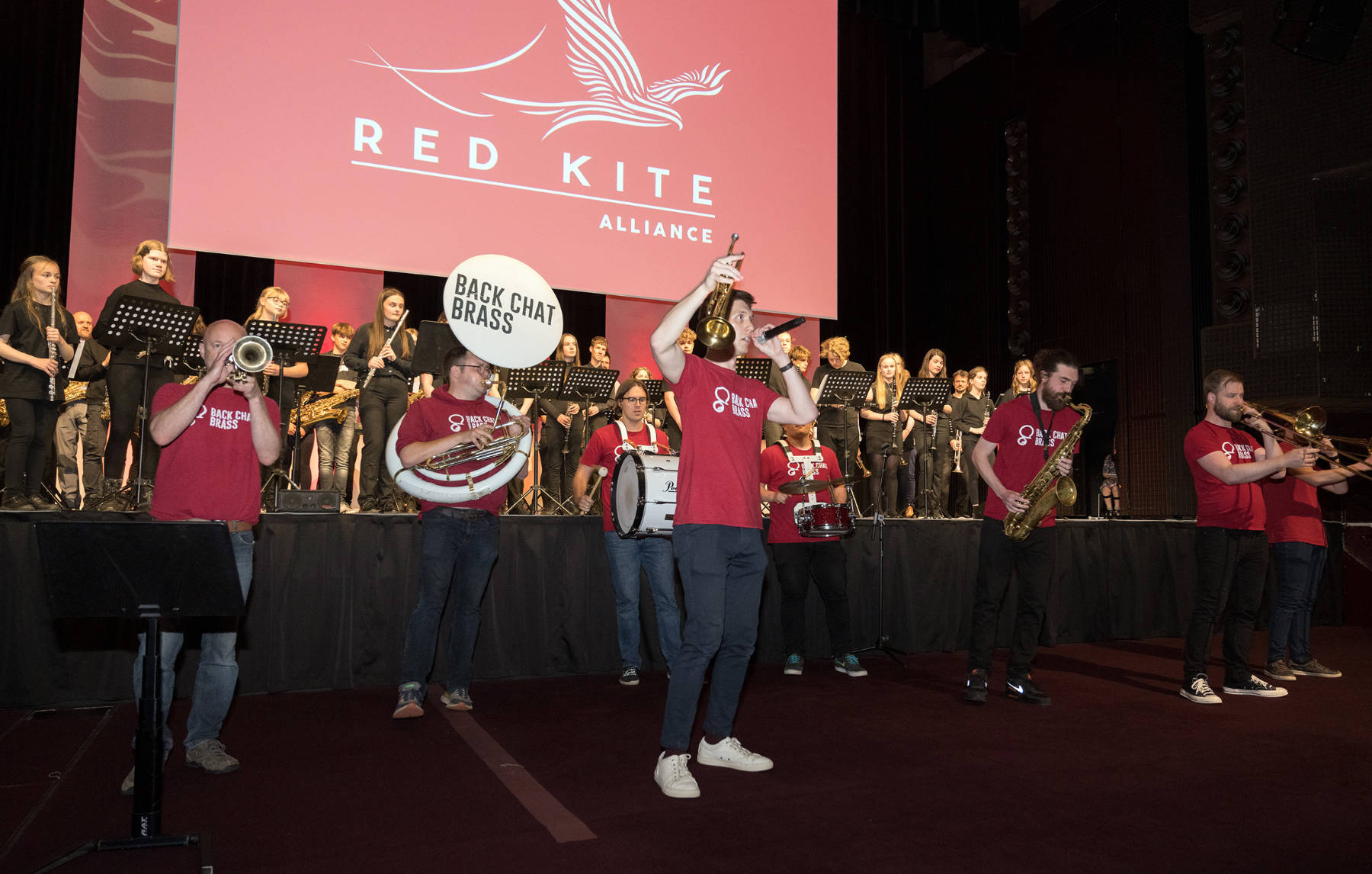 Sue Lewis, Director of Red Kite Alliance, said:

The strength of Red Kite Alliance is that it unites a wide cross-section of schools. From city centre to rural, there is a rich mix of local authority, single academy and multi-academy schools that learn from each other and work together to achieve common goals. Being part of this community means that schools can look beyond their own boundaries and seek different perspectives. This event brings us all together in our continued mission to be truly inclusive, to champion the diversity of the communities we work in and the students we support.
Jo Bell, Headteacher at Lawnswood School in Leeds, said:

The opportunity to collaborate, share and learn with other colleagues across Red Kite Alliance is crucial to our school community. Being part of such a strong and successful alliance gives us the opportunity to look out from our own setting and learn how to improve the experiences for the students at Lawnswood as well as those of our partners. Red Kite Alliance believes in the idea that we are stronger together and the opportunity to hear such powerful keynote speakers and work with different colleagues across the Alliance is testament to this collective philosophy.