Harrogate High School students recently invited three local care homes, Granby Care, Berwick Grange and Bilton Hall for a Christmas Afternoon Tea. With over 40 guests, students from the Health and Social Care course mingled and served refreshments (kindly donated by Chartwells) while others performed Christmas carols. It was a lovely afternoon.
One student commented:

it was lovely to be able to chat with our visitors and be able to get festive with them. I hope they visit again!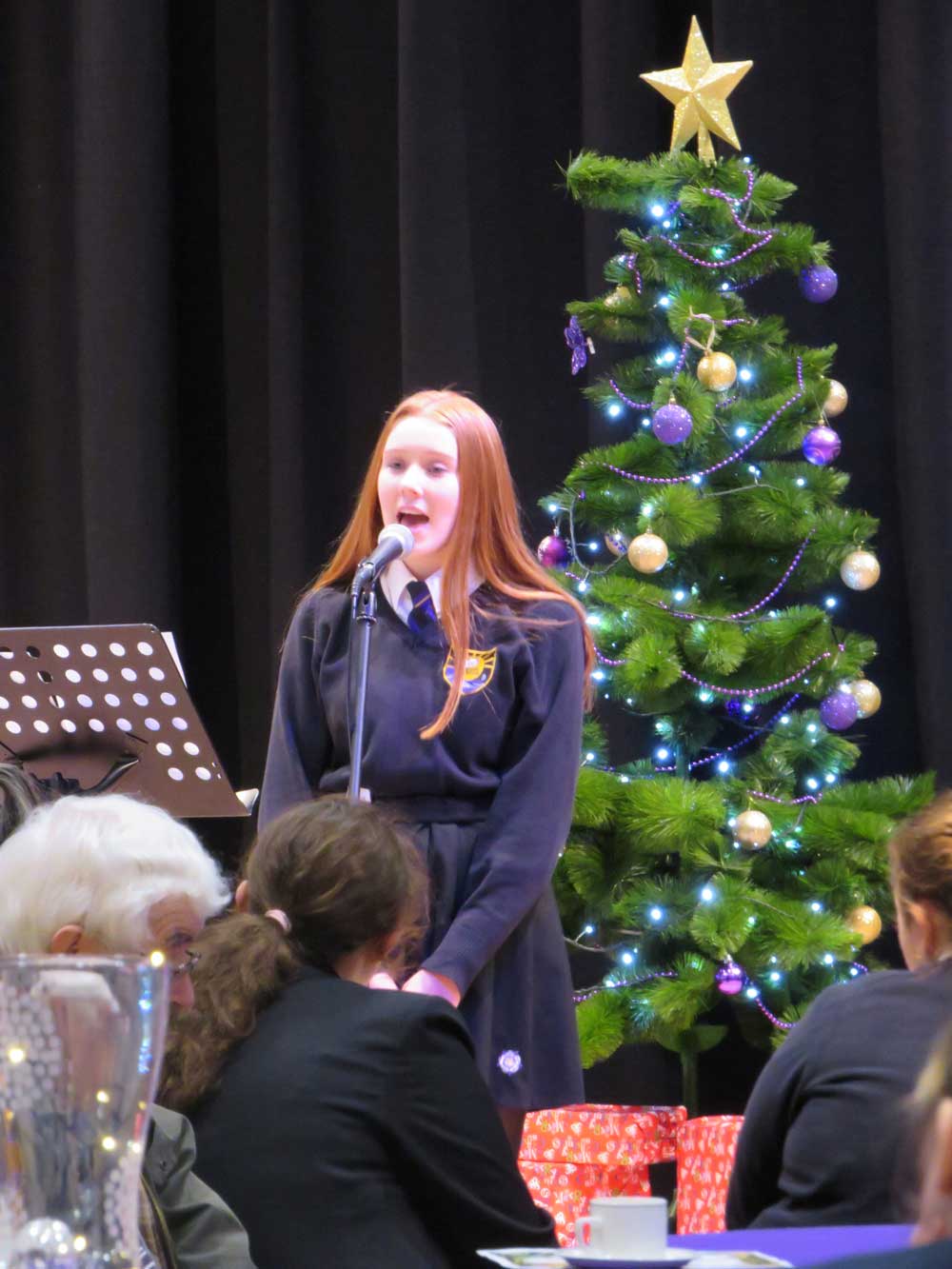 Catherine Wright from HHS who coordinated the event said:

It is so important for us at HHS to be part of and engage with our local community. We hope this is the first of many community events.