The Leave Means Leave Rally came to Harrogate on Saturday 20 October 2018. This was the forth stop of the tour from Torqauy, Bournmouth and Gateshead.
The event at the Harrogate Convention Centre was a cross-party event with speakers Nigel Farage MEP, Kate Hoey MP (Labour) and Owen Patterson MP (Conservative).
John Longworth, Chairman of the Leave Means Leave Campaign and Richard Tice Vice Chairman also spoke.
The day started with a brief walk down Parliament Street, in Harrogate, from Nigel Farage, John Longworth and Owen Patterson. It created interest and grumbles from passers-by, mainly due to the large press pack blocking the pavement. All the main news outlets were represented.
The walk was fairly brief, concluding in Wetherspoons – Tim Martin, the founder of JD Wetherspoons has been a long-time vocal supporter of Brexit.
After media interviews in Wetherspoons, the group made their way to the Harrogate Convention Centre.
The auditorium has a capacity of 2,000 and it was around two-thirds full.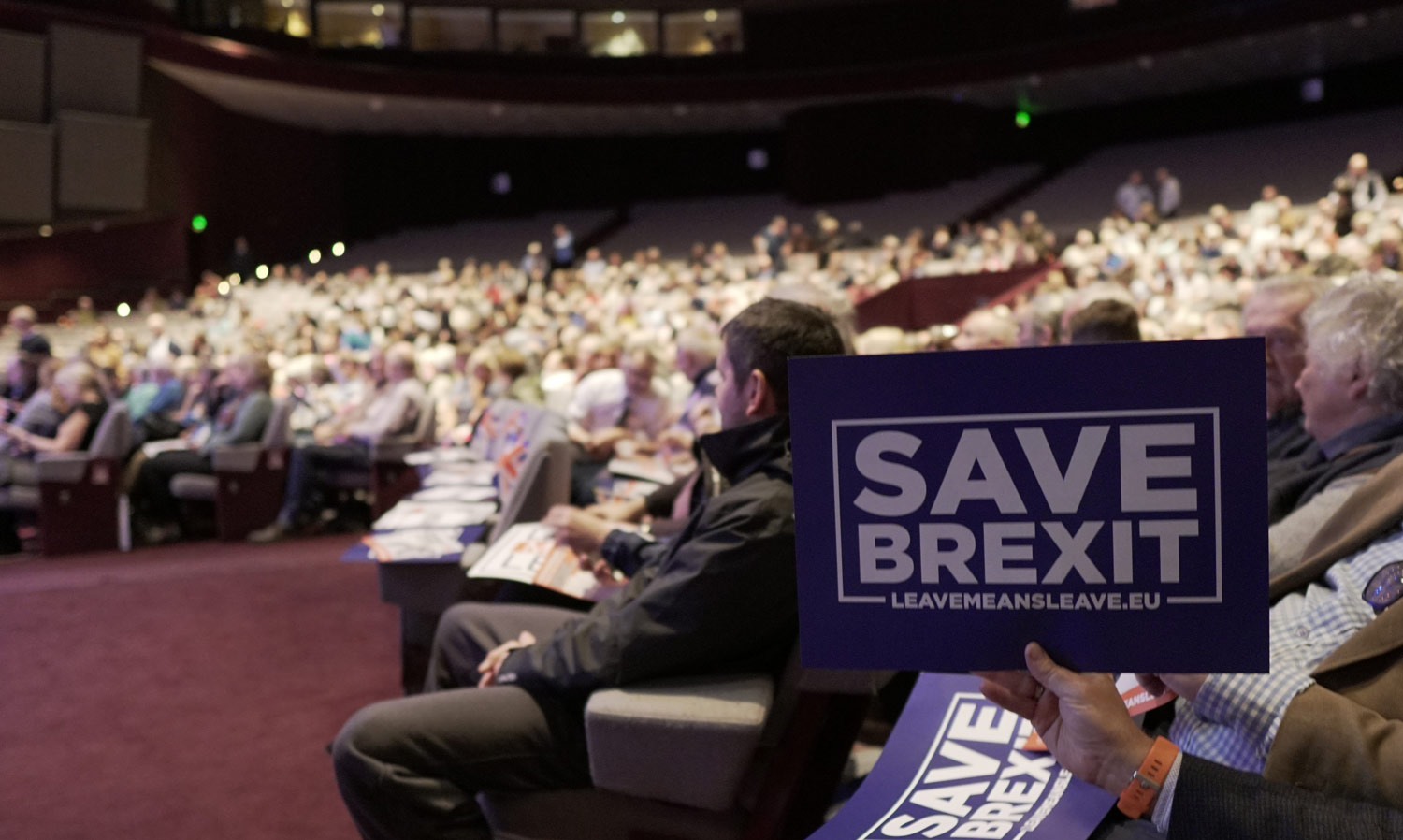 There was a small counter-protest outside the hall and one person was escorted from the hall for disrupting Farage's speech.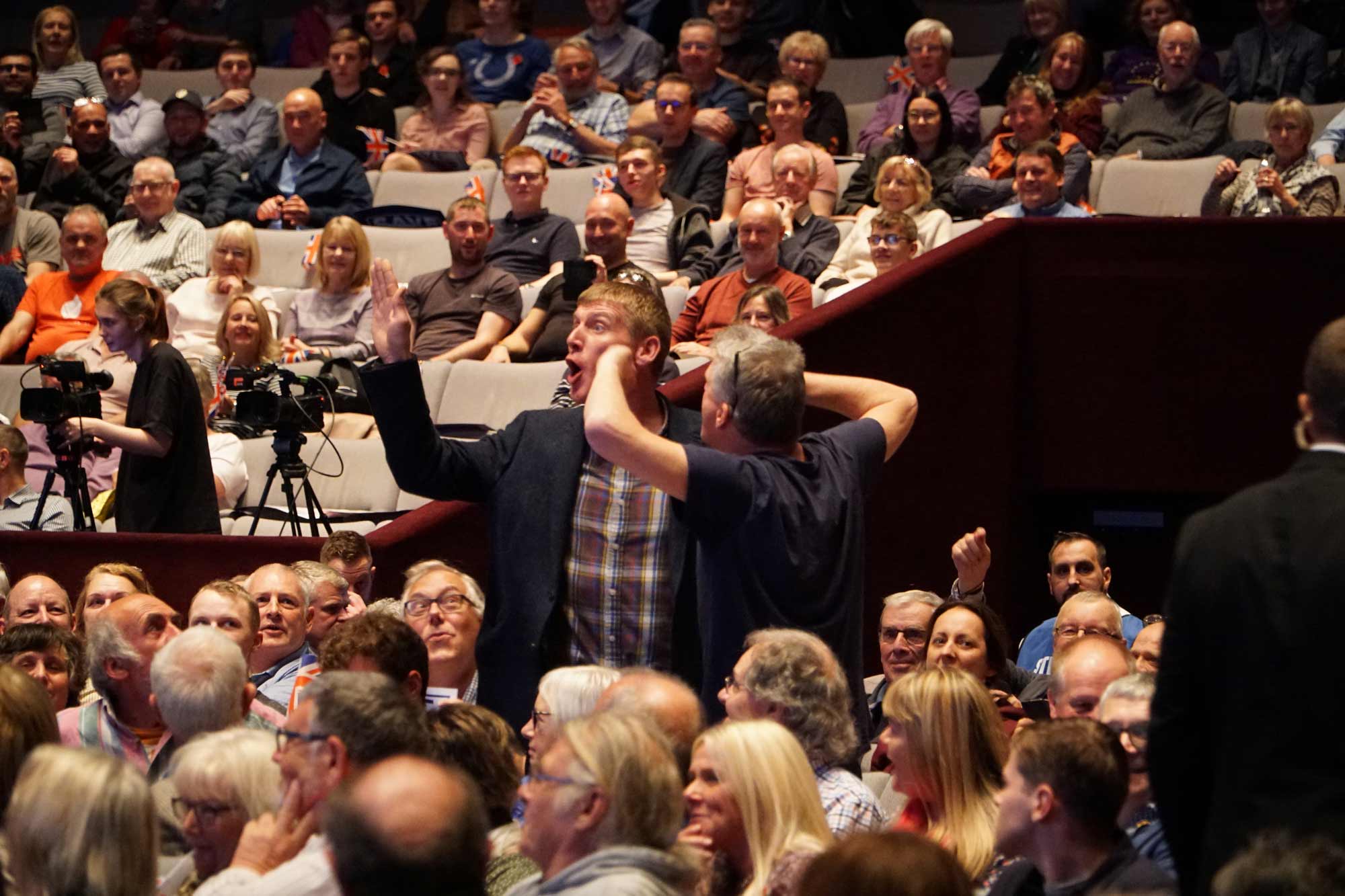 The speakers each talked about their journey into becoming Brexit supporters, the opposition they received and where they see that Brexit should now go.
The message was one of overwhelmingly that they were calling on the government to "get on with it" and that World Trade Organisations would apply unless the Government agreed a better deal.
Farage clearly remains the face of Brexit and attracts the greatest media attention by a significant margin.
On the same day a mass rally took place in London and now could not be clearer that we are in a phase of re-campaigning for and against Brexit.
Leave Means Leave Video from the event
https://www.youtube.com/watch?v=gCh8jWqUX1k