Firefighters from Ripon Fire Station visited Bishop Thornton CE Primary School last week to talk about their work.
The children learned what the Fire and Rescue Service does, and about fire safety at home and what to do in case of a fire.
They were also lucky enough to have a complete fire engine tour, with firefighters demonstrating their full kit with breathing apparatus plus equipment including hoses, ladders and metal cutters.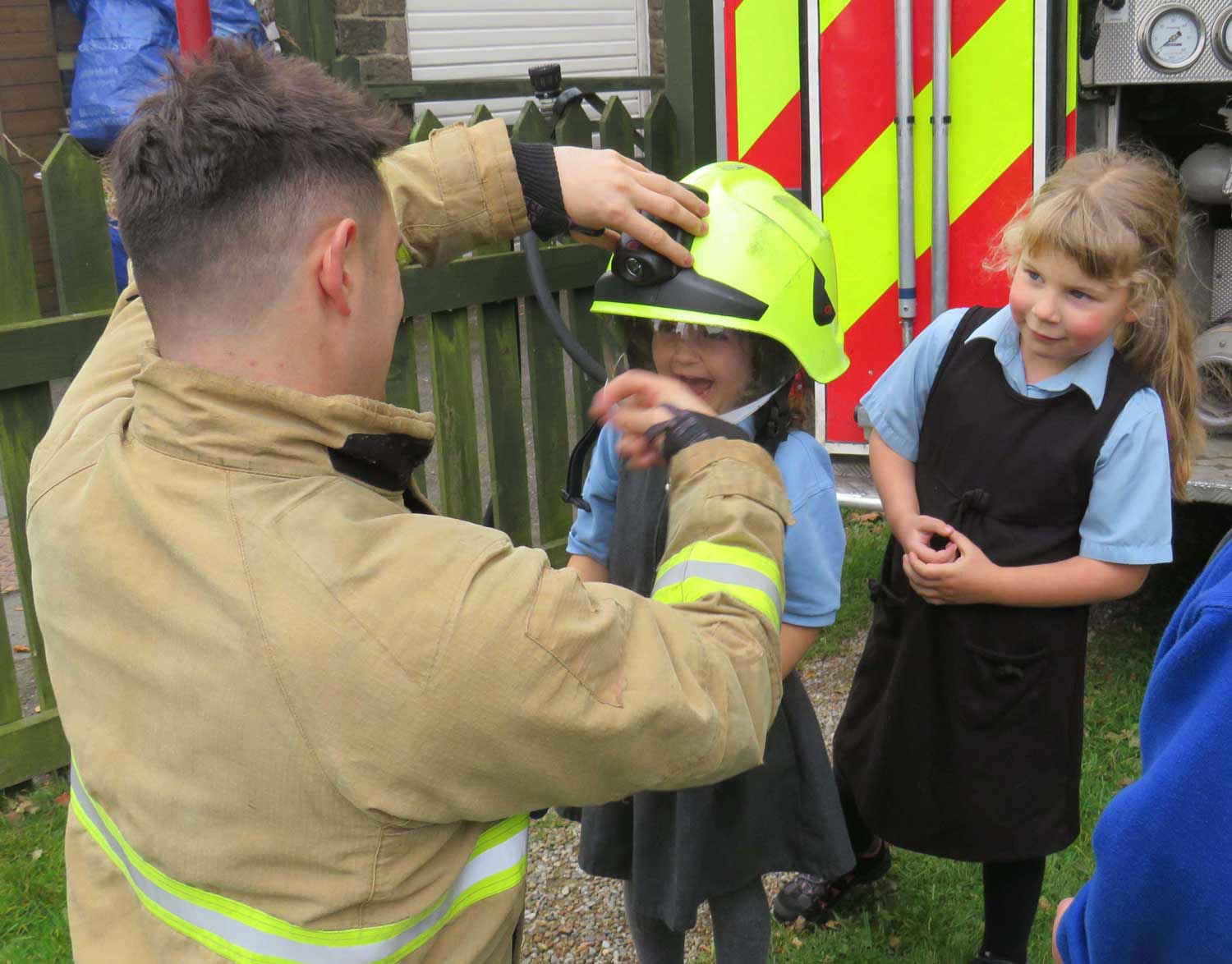 The children had the chance to put on a firefighter's helmet with visor.  Some also tried out the metal cutting tool.  "I liked that best," said Abigail (Y2).  "I felt the metal snap.  It was really weird."
The visit made a real impression on everyone.
"I learned how firemen can get water from swimming pools and rivers.  I liked the ladders best" – Zachary (Reception)
"My favourite was going inside the engine" – Ella (Y2)
"I liked all of it.  My favourite bit was being tricked.  They pretended they were going to turn the hose on us!" – Charlie (Y1)