A female war hero who died with dementia is the inspiration behind a walk taking place next month in one of North Yorkshire's most stunning locations.
During World War 2 Margaret Calvert was an 'Ack Ack Girl' – a member of the Auxiliary Territorial Service that helped to operate anti-aircraft guns defending Britain against German bombing raids.
And now her legacy is to be honoured by daughter Sharon, who is the driving force behind a 'Memory Walk' due to take place in the grounds of Mother Shipton's Cave in Knaresborough.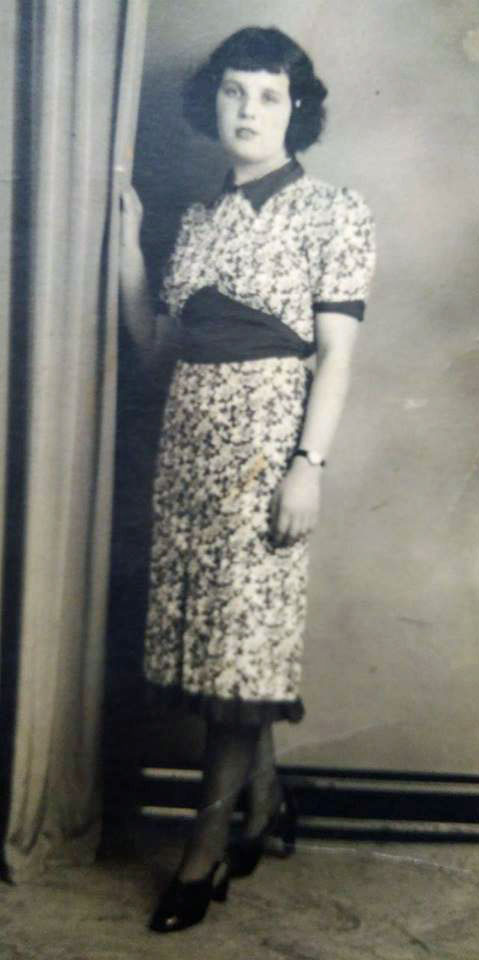 Sharon, a special needs teacher in the town, decided to organise the walk shortly after becoming Chair of the recently-launched Knaresborough Dementia Friendly Community.
And on Saturday, 15 September 2018, she is hoping scores of people join her to raise funds for Alzheimer's Society.
Sharon said:

I lost mum to dementia in 2016, at the age of 94. It's a cruel disease – it's like losing someone twice and when they don't know who know who you are it feels like someone stabbing you.

I think it's so important for people to become more aware of dementia because it affects so many.

That's why I helped to launch Knaresborough Dementia Friendly Community and why I thought a local Memory Walk would be a good idea.

It's also my way of paying tribute to my mum, who was an incredible woman. I think she'd be proud of me for doing this.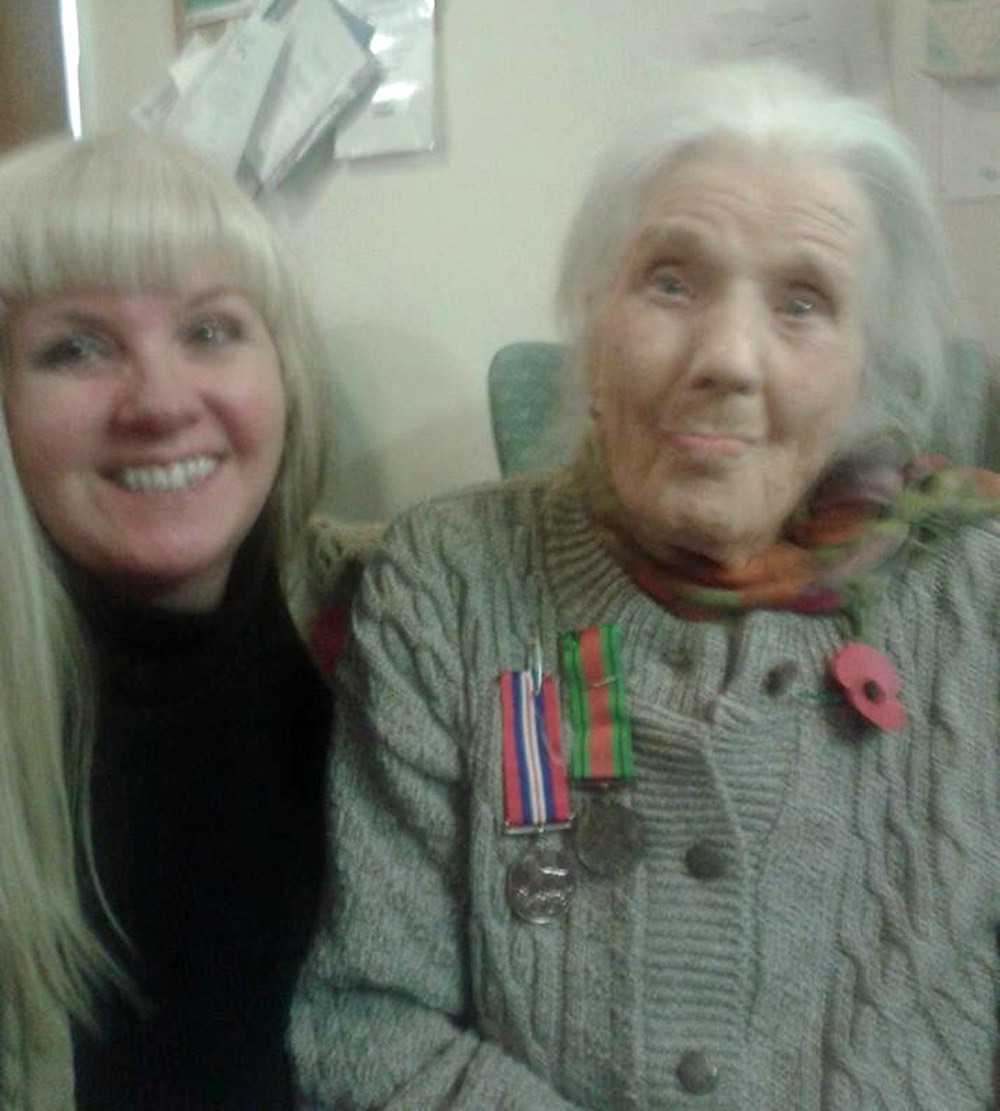 Memory Walks take place across the UK throughout September and October to raise funds for Alzheimer's Society, the UK's leading dementia charity.
There are 850,000 people with the condition in the UK, including almost 10,000 in North Yorkshire. And the national figure is set to exceed one million by 2021.
Mum-of-one Sharon said:

The walk does not take in Mother Shipton's Cave itself but participants will enjoy spectacular views of the River Nidd and viaduct.

I think it's going to be a very special day – we even have Becky Bowe, former winner (as part of the Leeds Contemporary Singers) of BBC's Pitch Battle, performing at the beginning and end of the walk.

Mum had dementia for six years and I have known others with the condition too. A friend and former colleague died when she was just 65, having been diagnosed 10 years earlier, and another woman I work with was diagnosed aged 59.
Sharon's mum, who lived in Harrogate, joined the Auxiliary Territorial Service (ATS) when she was just 19. In one treasured photograph Sharon has of her, she is pictured alongside her brother Horace, who was just one year her senior.
Another of her brothers, Stanley, who was two years older than Margaret, was killed in El Alamein.
Sharon, who stood as a Labour candidate at the recent council elections in Knaresborough, wrote to the War Office before her mother became seriously ill to request Civil Defence and Service medals Margaret had never got around to claiming.
Sharon said:

A lot of people didn't get their medals and I don't think mum would have bothered either, but I'm so glad I tracked them down because she was over the moon when she received them.
Alison Wrigglesworth, Alzheimer's Society Services Manager for the region, said:

Dementia is now the UK's biggest killer with someone developing it every three minutes.

For that reason it's vitally important to raise not only awareness but also money to support those affected by the condition and to fund research into improving treatments and finding a cure.

Events like Memory Walk are a great platform for highlighting our cause and it's wonderful to hear the stories of those who are taking part and what has inspired them. I hope Sharon and everyone at the Knaresborough walk have a fabulous day out.
Knaresborough Memory Walk is open to anyone and sets off at 2pm in the grounds of Mother Shipton's on Saturday, September 15. There are three walks suitable for people of all abilities, with the longest being approximately a mile.
For more information visit https://www.harcvs.org.uk/events/knaresborough-memory-walk