The Director of a Harrogate care provider has helped to raise more than £2,000 for charity after completing a 300-mile cycling challenge.
Samantha Harrison of Continued Care rode from London to Amsterdam and Brussels in four days, as part of a team of eight Harrogate fundraisers.
Along with husband Gareth and daughter Amy, 18, as well as friends Louise Annat from Heaven and Hell Fitness in Harrogate, Andy Roberts, and Jon and Sally Hatchard and their 18-year-old son Alec, they completed the trip in support of the Yorkshire Cancer Centre run by Leeds Cares.
Samantha said:

The ride was amazing: although we had pouring rain and four punctures on the first day, we all enjoyed it. Cycling in Holland was a fantastic experience.

Despite a lack of practice rides beforehand, we all made it to the end without too much trouble – there's a lot to be said for team spirit! We're getting over our saddle-soreness with help from everyone who has sponsored us and helped us reach our fundraising target.
It is the second year running that Samantha and the team have completed a cycling challenge across Europe. In 2017, they raised more than £3,000 for the same charity by riding from London to Paris.
This year, Samantha hopes to equal their target as final donations continue to come in. To support the team, visit www.justgiving.com/ harrogatespinners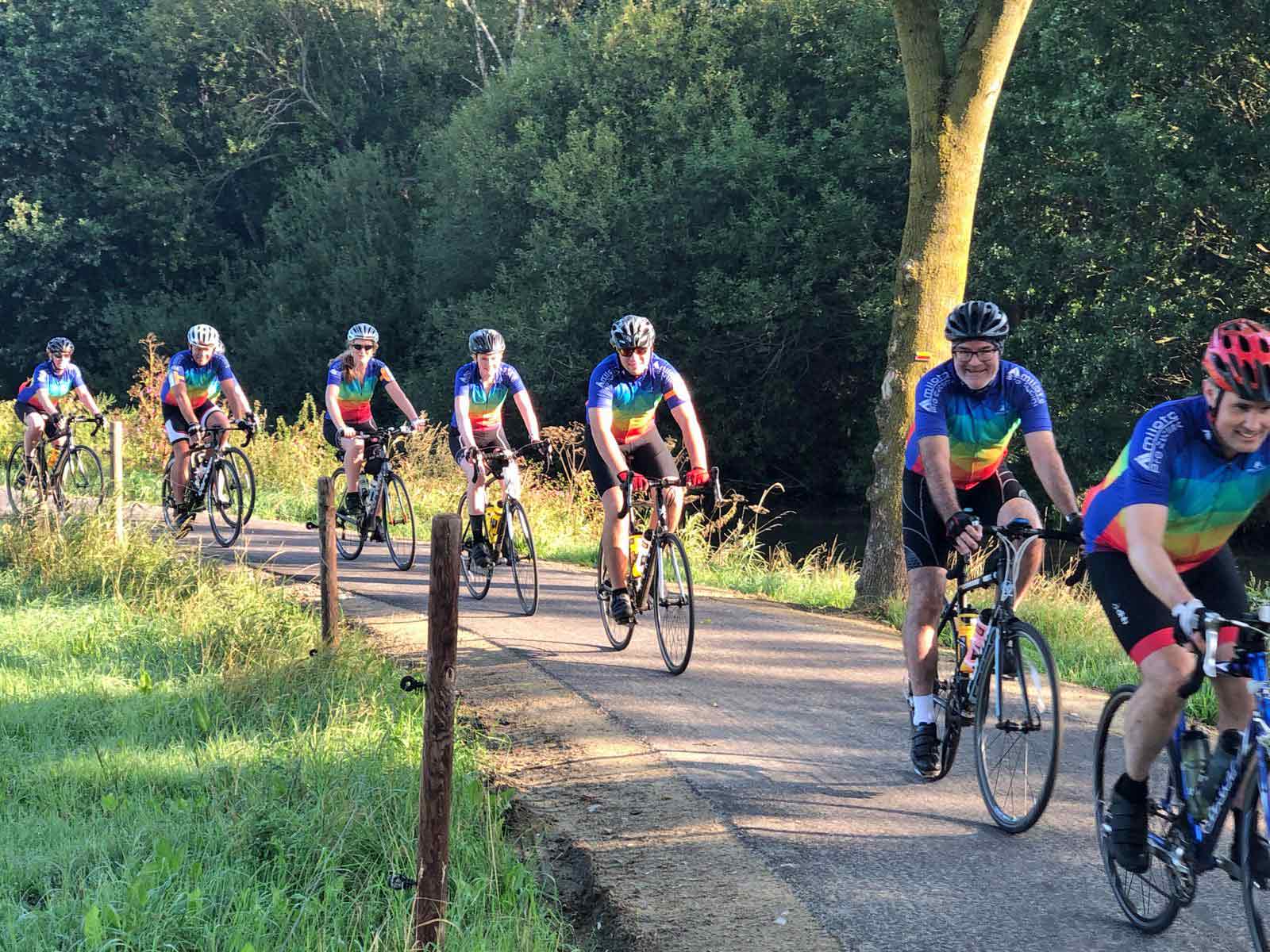 Samantha added:

I've seen first-hand the important work done by the Yorkshire Cancer Centre and raising money to help it do more is incredibly important to me.

There are few of us who haven't been affected by cancer, either personally or through a friend, family member, colleague or client. Anything we can do to improve treatments and increase outcomes for people diagnosed with cancer is absolutely worthwhile and I hope we can add a few more pounds to our total before we make the final donation.