A chorister who suffered multiple injuries, including paralysed vocal chords, in a freak cycling accident is now singing the praises of the air ambulance medics who saved his life.
Joel Smith was on a short evening ride near his Pateley Bridge home when something knocked him off his bike leaving him unconscious in the middle of the road.
49-year-old Joel, said:

The consultant's theory is that I was hit by something the size of a deer.

I don't remember what happened at all but I was cycling uphill at the time, no cars were involved and the damage I sustained could not have been caused by just falling off my bike.
The grandfather of four, who was wearing a flat cap, suffered six broken ribs, a punctured lung, fractured collarbone and skull which caused paralysis of his vocal chords.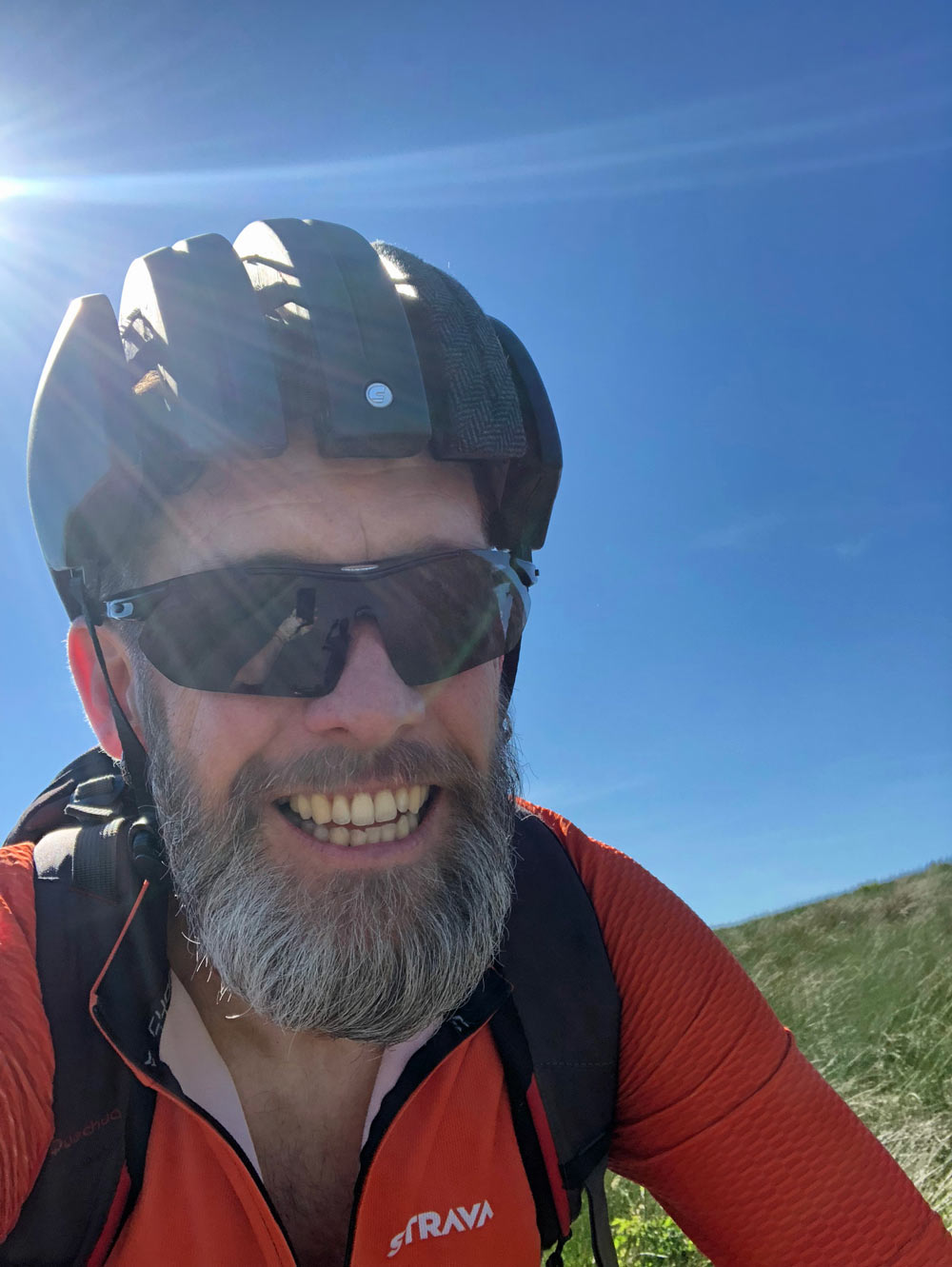 A couple in the hamlet of Smelthouses, who heard the crash, found Joel in the road and gave him first aid until Yorkshire Air Ambulance paramedics arrived. The charity's second helicopter carrying an anaesthetist was quickly dispatched as concerns rose for Joel as his condition deteriorated.
He was anaesthetized on the roadside and a hole made in his chest to release trapped air and blood in his punctured lung before being flown to the major trauma centre at Leeds General Infirmary.
Joel, an IT contractor, was placed in an induced coma for a fortnight and spent a further seven weeks in hospitals in Leeds, Harrogate and York.
With his vocal chords paralysed, the bass singer with Nidd Chorale Choir had a tracheotomy for several weeks and could not speak or eat.
Joel said:

I was fed through a tube and could not eat anything for around four months," added Joel. "I also could not speak and my daughter, who works as a special care baby unit nurse, gave me a pink Disney Princess magnetic sketch pad to write on which caused a good deal of amusement.

I also had a special iPad app which was great. My voice took a while to come back. At first it wasn't much more than a whisper but I'm now back in full voice although I can't go as high as I used to.
Joel is determined to raise the £6,000 cost of his airlift and friends, family, work and choir colleagues have held a range of events to help him reach his target.
Joel said:

I can't thank Yorkshire Air Ambulance enough. I'm an experienced rider – and was even a courier in London for a while, and never had as much as a broken bone before.

You never think you will need the air ambulance service but, my goodness when you do, it is a life-saver and I could not be more grateful.
Joel's accident features in Monday's episode of Helicopter ER, the award-winning UKTV programme which follows the life-saving work of Yorkshire Air Ambulance.
The episode, which airs at 9pm on Really, also features a father and daughter catapulted from their motorbike after a dramatic crash and a landing in a supermarket car park after a man's roof fall after drinking five pints.
Helicopter ER is made by York-based Air Television who have won two Royal Television Society awards for their work on the compelling series. You can catch up with any episodes you miss on UKTV Play.
Yorkshire Air Ambulance (YAA) serves 5million people across Yorkshire and carries out over 1,300 missions every year. The charity operates two, state-of-the-art Airbus H145 helicopters and needs to raise £12,000 every day to keep saving lives.
If you would like to donate to Joel's Just Giving page go to: www.justgiving.com/fundraising/Joel-Smith-YAA