A specialist coring rig arrived on site at the A59 at Kex Gill on Monday (11 June 2018) to carry out further investigations following the closure of the road after signs of movement at the end of last month.
This follows initial assessments made immediately after the road was closed. The coring rig is now in operation and the indications are now that it will take the rest of this working week to complete the investigations and to analyse the results. Therefore, North Yorkshire County Council does not expect to be in a position to reopen the road during the current working week.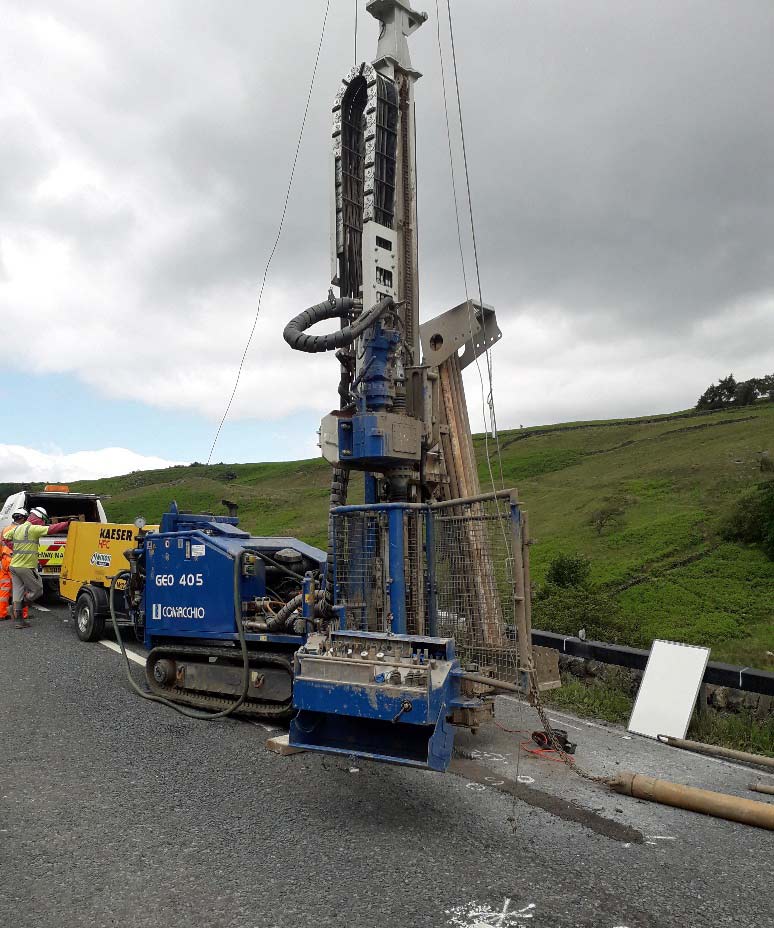 The authority is intent on reopening the road as soon as possible and will look at all options. When the current investigations are complete, this could include considering re-opening one carriageway of the road under temporary traffic lights as an interim arrangement until permanent repairs are carried out.
On Monday, County Council members and highways officers attended a meeting called by businesses in the Kex Gill area. They answered questions and committed to look at the possibility of additional signs in the area and to keep businesses updated on progress.