Julian Smith MP visited Borrage House care home in Ripon last week to meet staff and residents and see the recently installed Tovertafel technology.
Borrage House is run by Anchor Housing and provides long term residential care for up to 40 people. Julian had the opportunity to meet with representatives from Anchor, residents, and the care home manager and services director.
Julian was shown the new technology, Tovertafel, an interactive table, which contains a series of activities for people living with mid to late stage dementia. It has been designed to encourage instinctive participation, and a level of physical and social activity rarely seen in people living with dementia.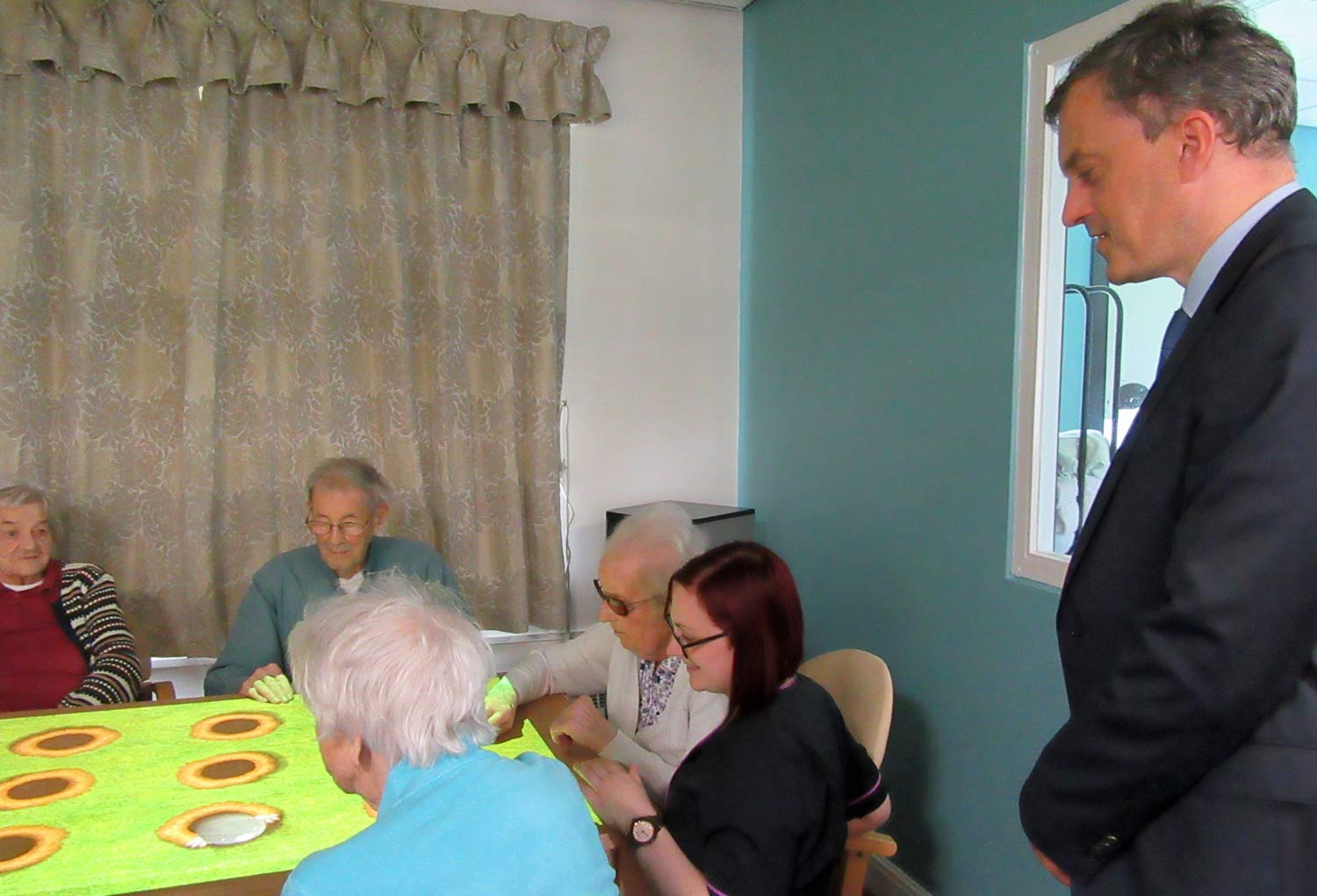 Lucy Atkinson, Manager of Anchor's Borrage House said:

This 'Moving Image' device has already seen some outstanding results from our residents.  There is no doubt it has helped those living with dementia, but it has other benefits too; it has helped others improve their hand/eye co-ordination and one of the most delightful things to see is the  joy it brings to residents playing the simplest of games.
Julian Smith said:

It was a pleasure to visit Borrage House and meet with the residents and the hardworking staff there. I was fascinated to see the new Tovertafel technology being used by residents and I am delighted that the care home has been able to invest in such innovative technology.