Chef Sebastian Rehfeld-Thodén, aged 17, a Harrogate Grammar School student, was given the opportunity to hold his first tasting menu at Hoxton North, a London inspired coffee shop and restaurant on Wednesday 25 April 2018.
He created the five-course menu, inspired by his food identity and Scandinavian roots, consisting of two vegetable, two meat and one dessert dishes. One of which being a dish of pan seared venison steak accompanied by a creamy celeriac mash, beetroot and balsamic vinegar gel and garnished with dehydrated beetroot.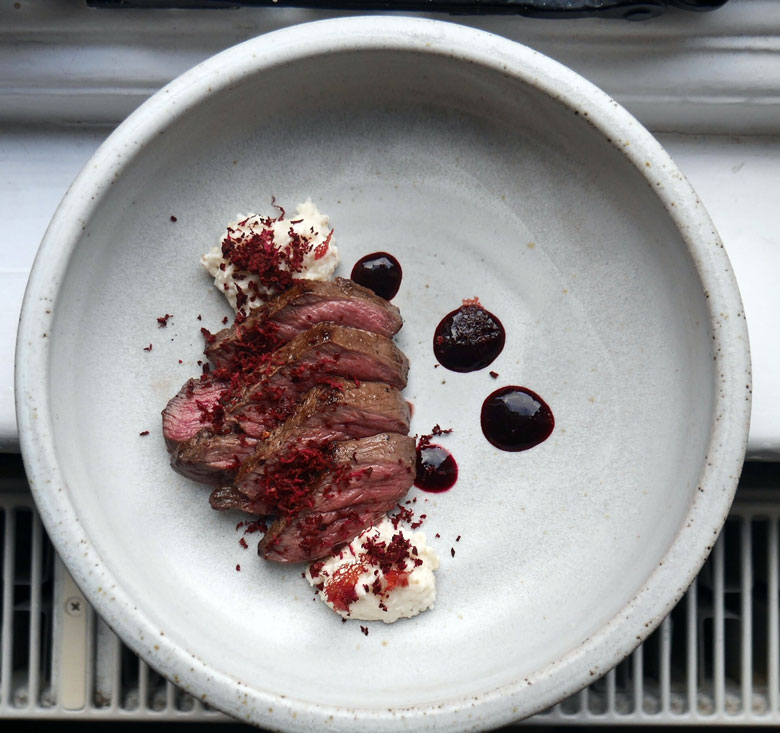 Chef Seb said:

I wanted to gain experience and challenge myself, force myself to be creative and practical in such a short time frame.
Customer Robyn commented: Future Michelin star chef in the making… next stop MasterChef.
Head of Sixth Form, Neil Renton, said:

It was a real pleasure to attend the evening and experience Sebastian's food. There is something incredibly refreshing about seeing young people pursue their passion and achieve such success. This evening was a testimony to both Seb's creativity and dedication.
For more information, follow Seb's Instagram @Thodencuisine and @HoxtonNorth