Harrogate District Hospital's Nidderdale Ward has been given £7,148 to purchase new reclining bedside chairs, thanks to local Freemasons and Zumba enthusiasts.
Harlow Lodge nominated the ward as the beneficiary of its fundraising activities in memory of the late Irene Simister, the mother of two of its members, who spent the last month of her life being cared for by staff before her death.
An observation the pair made during the hours they spent at her bedside was the comfort of the chairs, so they set about raising funds to replace worn out and broken pieces of furniture.
Additionally, another lodge member, Fernando Sarmento De Alencar, organised a sponsored Zumbathon at Harrogate High School in aid of the appeal.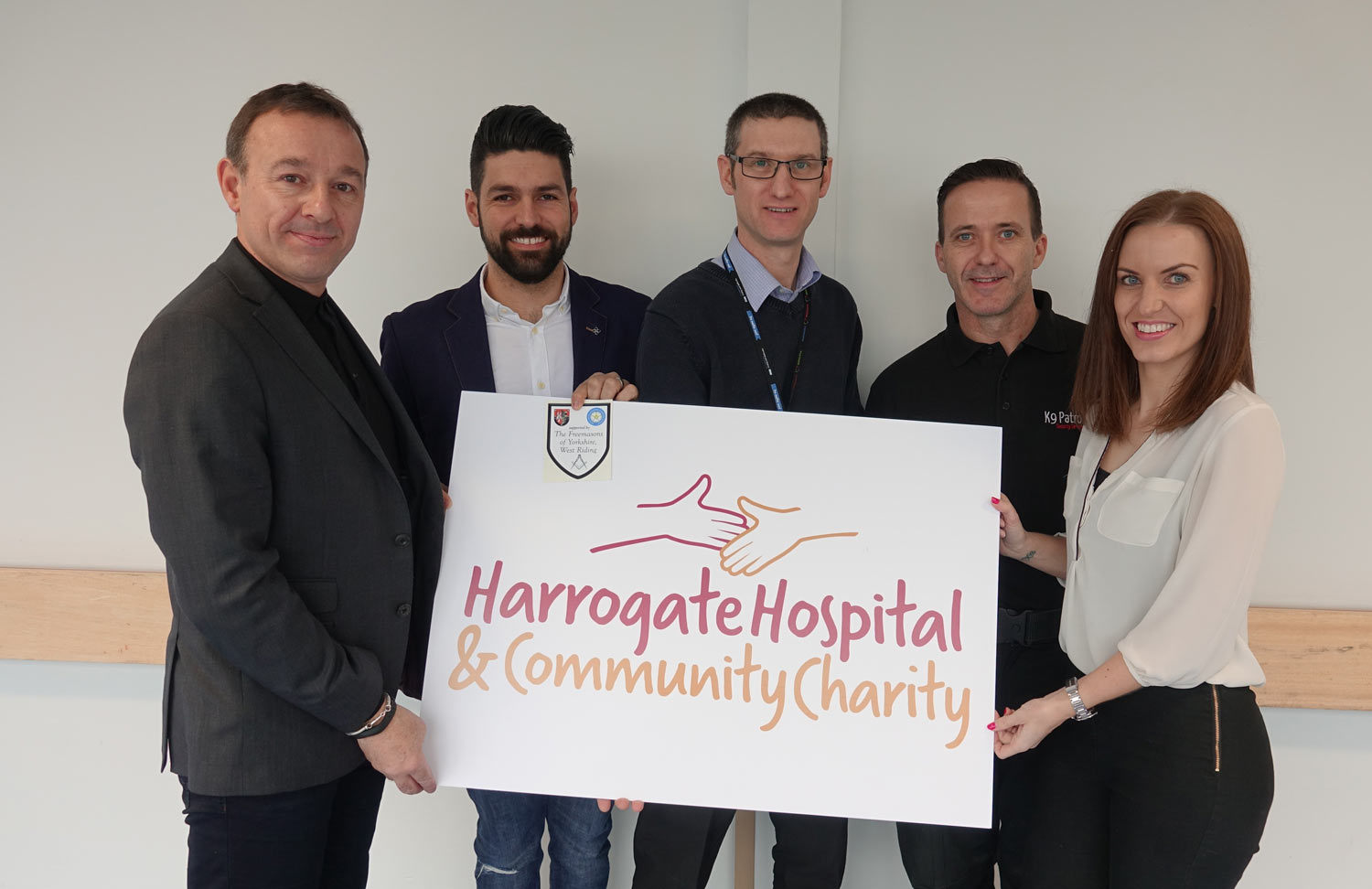 The £3,100 raised by the four-hour fitness challenge was given a further boost of £1,000 from Lee and Kate Chandler of K9 Patrol, who were unable to be at the event.
Harlow Lodge, one of five craft lodges that meet in Harrogate's Masonic Hall, raised £1,148 which was further enhanced by a £1,900 donation courtesy of the Freemasons Province of Yorkshire West Riding's Provincial Grand Master's Fund.
Andrew Simister, Master of Harlow Lodge and Irene Simister's eldest son, said:

I would like to pay tribute to everyone who has contributed towards this fund-raising initiative for Nidderdale Ward. I can't thank them enough.

Whilst the care of patients is quite rightly the hospital's number one priority, the comfort of visitors is also an important concern, in particular those spending lengthy hours with loved ones nearing the end of their lives.

The £7,148 raised will certainly be able to fund the replacement of a good number of chairs for the ward's side rooms.
Kate Chandler of K9 Patrol:

As a regular at Fernando's Zumba classes as I was already aware of the Zumbathon and the great efforts Fernando had gone to to organise.

After hearing about the fantastic amount already raised for such a worthy cause, I wanted to help further hence our donation from K9 Patrol of £1000.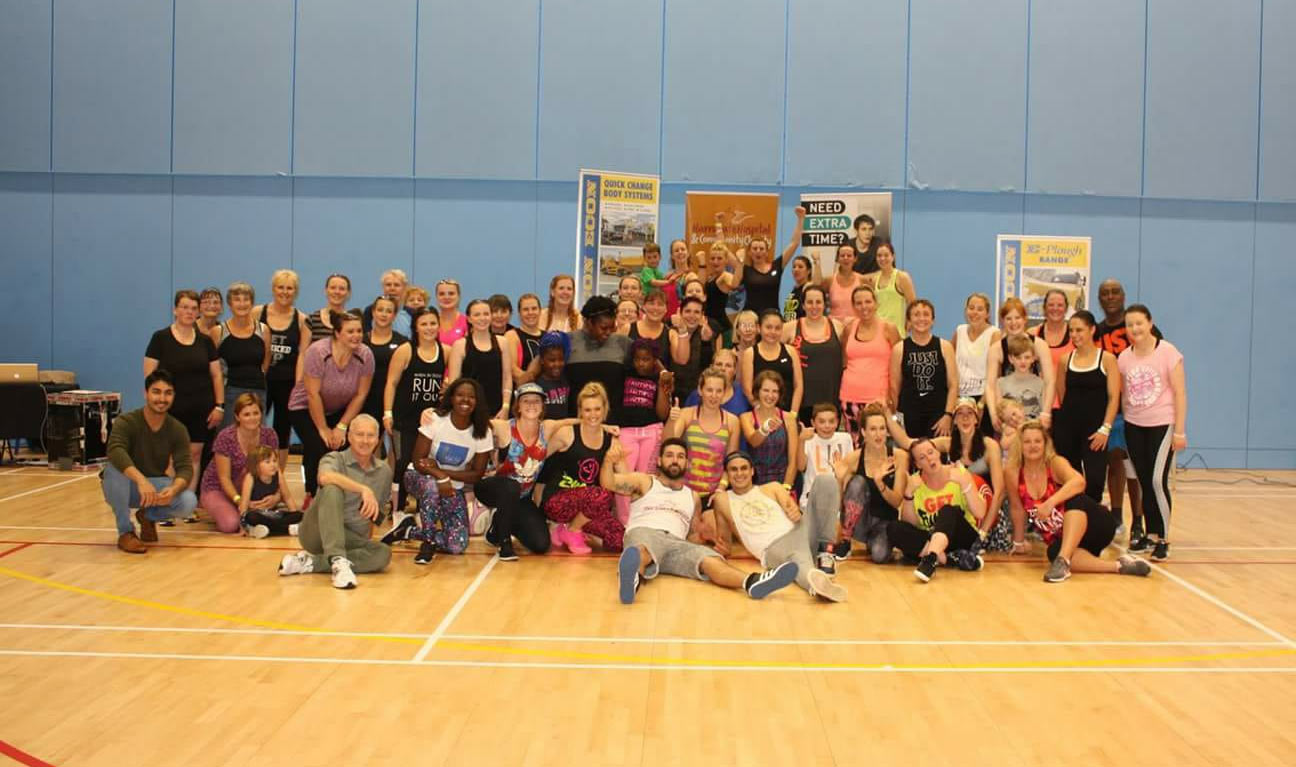 David Fisher, Community and Events Fundraiser at Harrogate Hospital and Community Charity, said:

On behalf of Harrogate District Hospital and in particular Nidderdale Ward, I would like to say a huge thank you for the incredible support of the Simister family and their friends who have worked so hard to raise funds to make improvements to the comfort on the ward.

Harrogate Hospital and Community Charity raises money to help make a difference to the care end experiences of local patients and their families, going above and beyond that which the NHS can provide.

The staff are extremely grateful for the generous financial support, and in recognition of this, a plaque in memory of Mrs Simister will be placed within the ward.