The emergency services were called today to a milk tanker that had overturned on the B6451 between Farnley and Norwood.
It was reported at 12:50 on 7 February 2018 and involved a milk tanker with 11,000 litres of milk.
There was multi-agency response involving North Yorkshire Fire and Rescue Service, Ambulance, Air Ambulance, NYP Firearms and the Roads Policing Group.
The Environment agency also attended but they assessed that there was no risk to the milk contaminating the water course.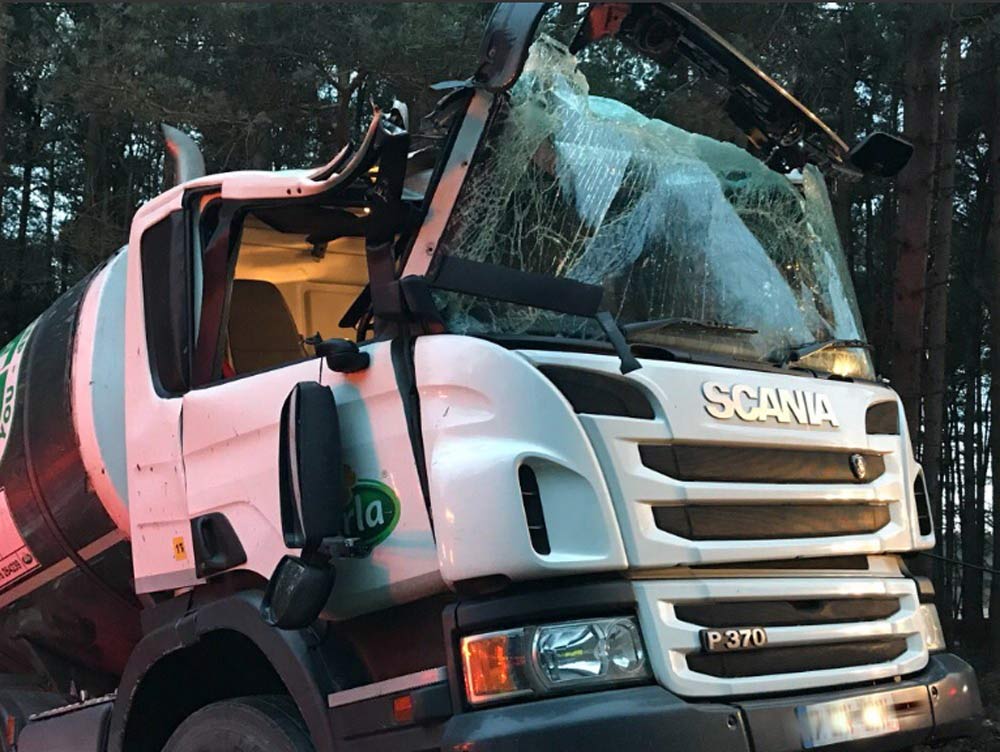 The incident caused lengthy road closure as the remaining milk had to be decanted into another tanker before the recovery could right the vehicle and remove from the scene.
North Yorkshire Highways attended to sweep and clear the road.
The driver of the lorry was taken to Leeds General Infirmary with a minor head injury and the circumstances around the incident are being investigated.
The road reopened at 7:20pm.