Santa Claus is coming to town to welcome back the popular Harrogate Christmas Market on the town's famous Stray, which is fast cementing itself as one of the top festive events in the country.
Excited children will be able to catch a glimpse of the man himself when he arrives at the Montpellier Quarter in a sleigh pulled by real reindeer as part of the official opening ceremony on Thursday, 17 November 2016 at 10am.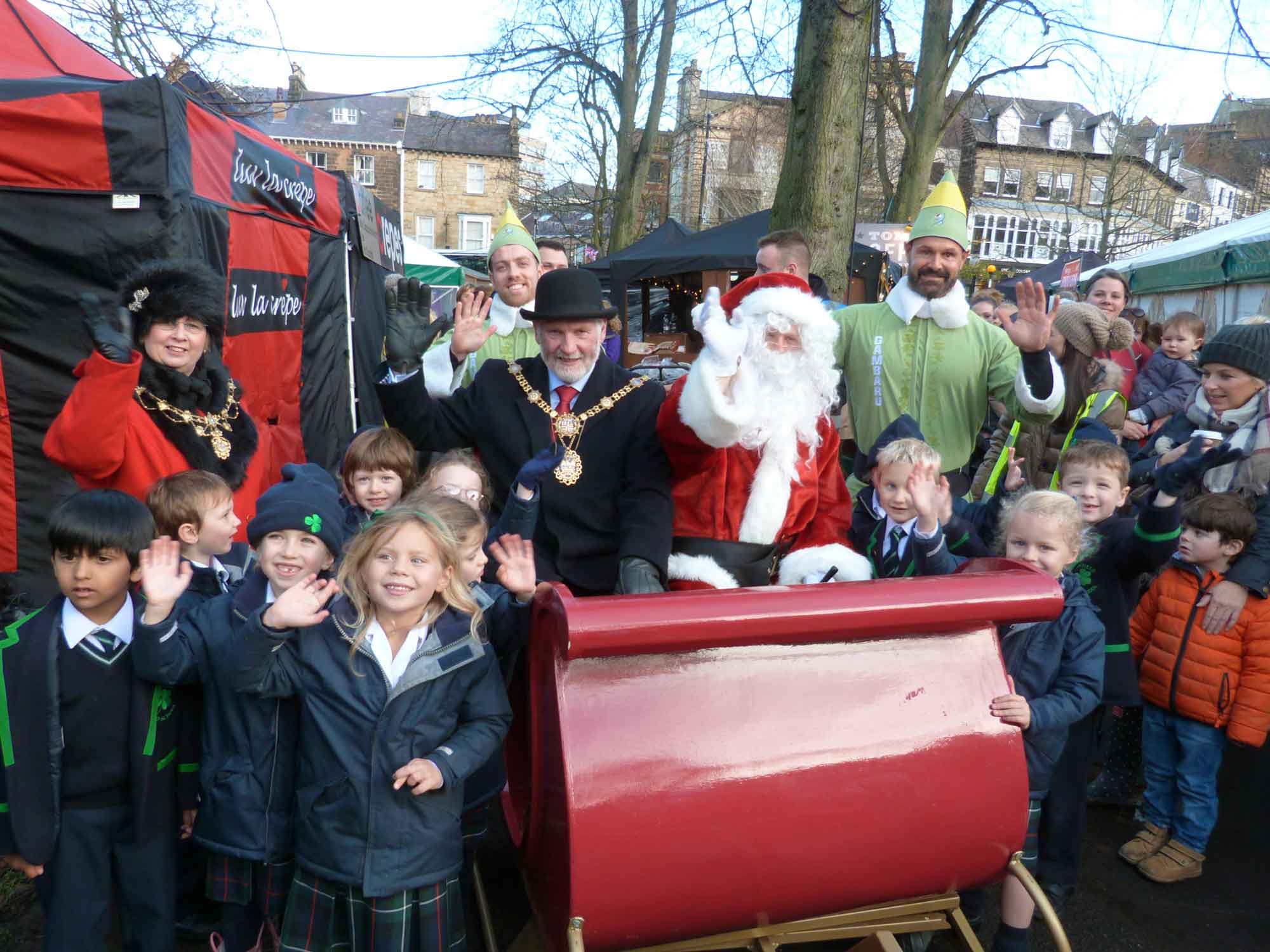 Once the Mayor of Harrogate, Cllr Nick Brown, cuts the ribbon, visitors will be able to start their Christmas shopping at any of the 200 festive stalls on offer, which will sell everything from gifts and decorations to food and drink.
There will also be plenty of family entertainment, including children's funfair rides and live music from local 'buskers', including soloists and groups from schools, churches and other organisations.
And for all the boys and girls who have been good this year, Santa will be giving out Christmas gifts in his grotto – accompanied by his reindeer of course!
Brian Dunsby, organiser of the Harrogate Christmas Market, said:

The Christmas Market has grown over the past five years into one of the most anticipated events on the calendar, with more than 60,000 visitors expected over the four days. Around 150 coach parties attended in 2015 and bookings are higher than ever in 2016.

The focus is on handmade and homemade products from across Yorkshire and the north of England, as well as fairly-traded items from further afield. The stalls will sell gifts, crafts, home decorations and accessories, as well as a wide range of locally-produced food and drink.

The Christmas Market is also a major boost for the town's economy as many visitors also take the opportunity to visit the town itself, enjoying the fantastic boutique shops, independent cafés and restaurants, and many other attractions on offer.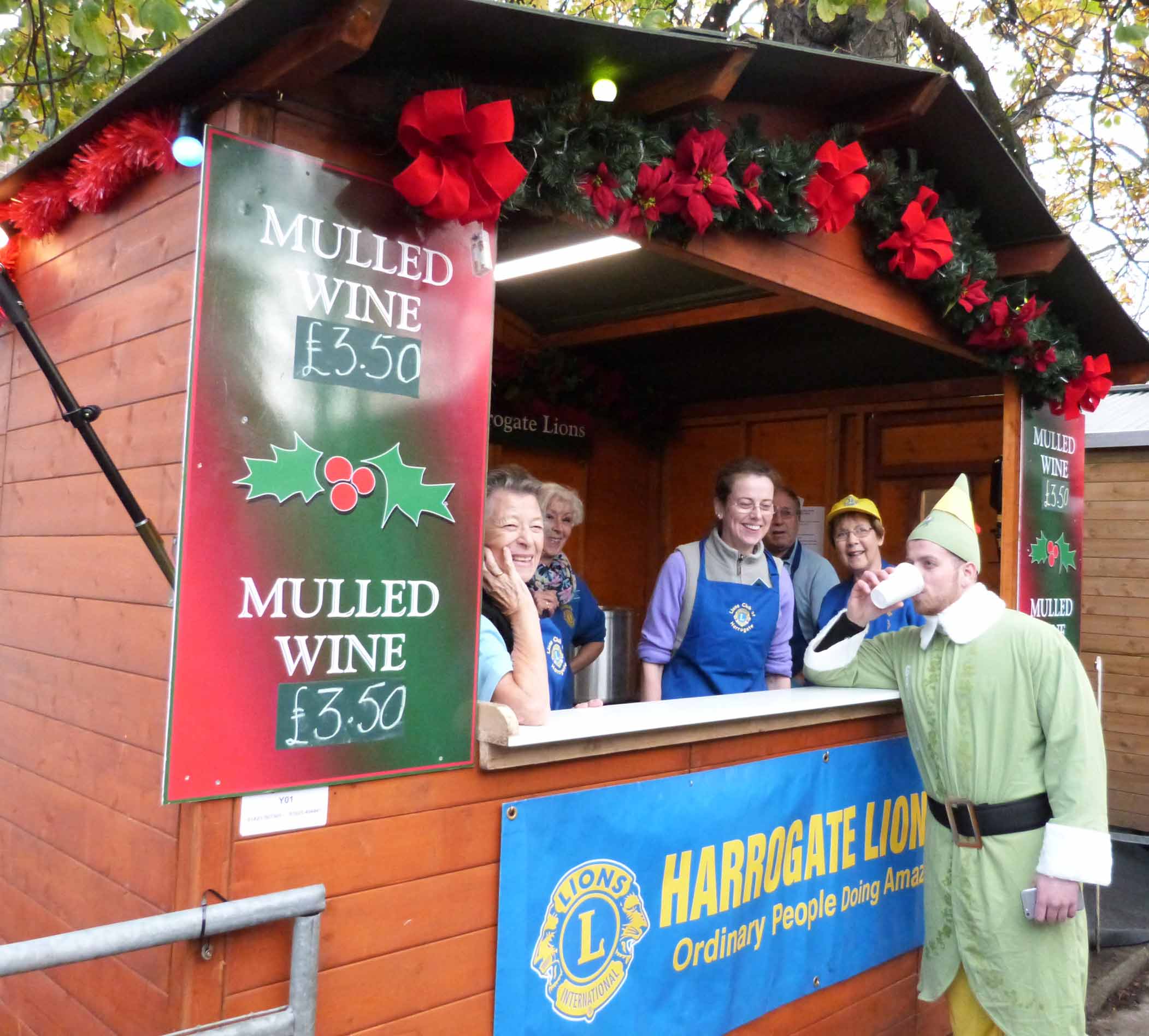 The free event, which has seen stalls sell out in record time this year, is run entirely on a voluntary, not-for-profit basis, with up to 40 'Market Makers' on site helping traders and advising visitors. Any surplus made is used to support local organisations and events which attract visitors and support businesses in Harrogate, including the annual Harrogate Christmas Lights appeal.
Mr Dunsby said:

Many towns and cities organise Christmas markets, whether they are small one-day fairs or month-long extravaganzas imported from the continent. In order to be a success, Harrogate has had to stand out from the crowd – and there can be no doubt that it has done so from the outset with our focus on Yorkshire Traders selling hand-made gifts.
The fifth annual Harrogate Christmas Market takes place from Thursday, November 17 to Sunday 20, 2016 in the area around St Mary's Walk, opposite the Crown Hotel and the White Hart Hotel. It is open daily from 10am to 8pm, except Sunday when it closes at 5pm.
As parking in Harrogate is quite limited, the organisers recommend using public transport. Virgin Trains are operating two special services direct from London Kings Cross to Harrogate calling at all the usual stations, including Doncaster, Wakefield and Leeds.
Northern Rail operates half-hourly service from Leeds and an hourly service from York. Transdev operate the No 36 buses between Leeds, Harrogate and Ripon every 15 minutes for most of the day.
A free shuttle bus runs every 10 minutes from the Bus Station to the Market and back again.