The sun came out for the inaugural Teddy Bears' Picnic at Newby Hall on Wednesday (24 August 2016).
Families brought their picnics (and bears!) from far and wide to enjoy the day of activities courtesy of Fairy Enchantica, Bertie Bear and the Mad Hatter from Make a Wish Events.
The event was created to mark this season's opening of The Bear House at Newby which houses more than 400 bears from Gyles Brandreth's collection
Stuart Gill, Commercial Director at Newby Hall and Gardens:

'Following on from the huge success of The Bear House at Newby Hall we knew that we wanted to create a fantastic Teddy Bears' Picnic for our visitors.

The team at make a Wish Events helped to create this magical day complete with Sing a Longs, Make a Bear Workshops, Competitions and races all with a Teddy Bear theme which have caught the imagination of all the children (and a few parents and grandparents!).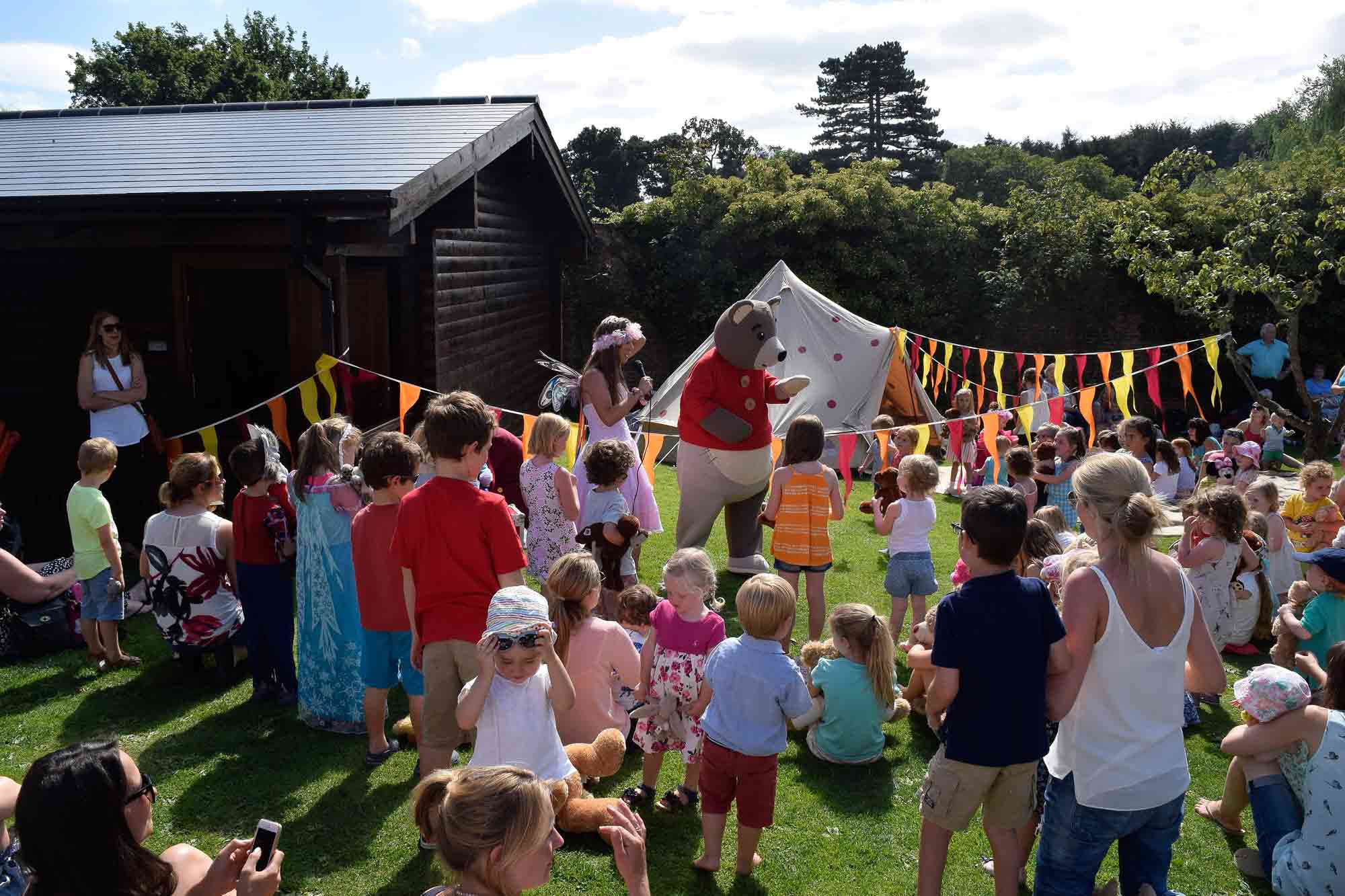 Visitors brought their own bears to be entered into competition categories such as 'Oldest Bear', 'Best Dressed' and 'Biggest Bear' and Bertie Bear and Fairy Enchantica led the Sing a Long whilst the children and their families enjoyed their picnics on the lawn
Activities ran throughout the day on the Grantham Lawn, next to the Bear House from 10.30 am until 4.30pm