What do you think Noddy, Usain Bolt and an undercover secret agent have in common?
The answer is a puppet show devised by talented pupils at leading independent Harrogate prep school Belmont Grosvenor.
Year 6 pupils at the co-educational prep school worked across the curriculum to create a collection of marionettes using wood, clay, fabric, wool and other materials.
And to celebrate their achievements, the pupils wrote and staged a puppet show for fellow pupils and parents at the 'outstanding' school, based at Swarcliffe Hall, Birstwith, Harrogate.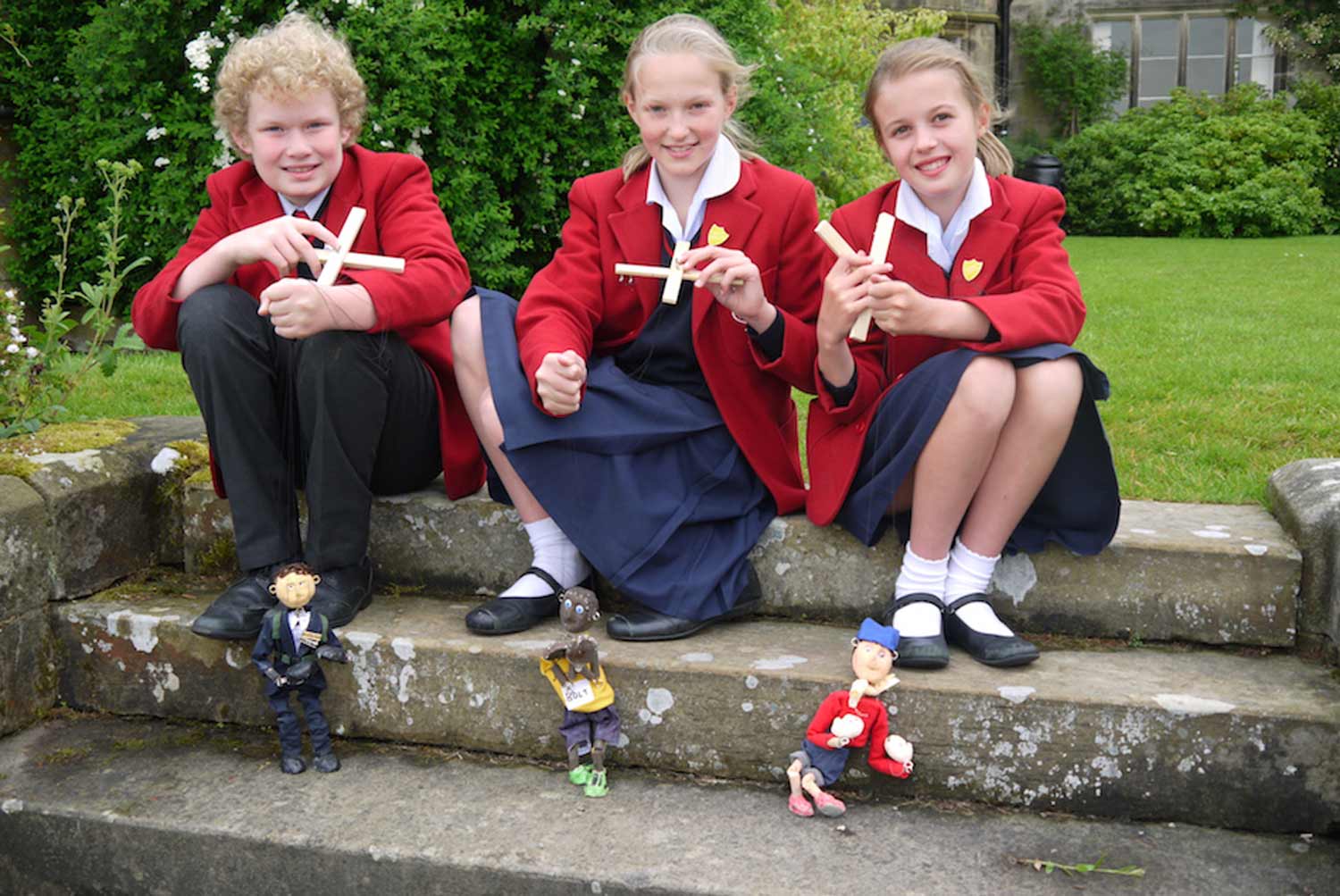 The puppet project is completed each year by Year 6 students at the prep school, and teacher John McDonald says he never ceases to be amazed by the pupils' imagination, and creativity.
Mr McDonald said:

We have an incredible array of puppets created by the students – from Usain Bolt and Noddy to The Simpsons, a blushing bride and a space rocket.

The pupils have created the puppets from scratch, coming up with the ideas, making the frames and costumes, and ensuring the strings and weights were correct so they moved properly.

They have worked extremely hard across the entire curriculum, writing the script in English, creating the set in Art and devising the soundtrack and special effects in DT – and the show they staged at the end of the project was a delight to watch.
 Pupils Holly Lindley, Libby Wilson and Dan Morrell, who created Usain Bolt, Noddy and a secret agent puppet, said they had really enjoyed creating their marionettes:

It has been a really fun project – and we have learnt an awful lot of different skills. And putting on the puppet show to parents was great.