Harrogate Ladies' College pupil Lottie McGuinness returned triumphantly from the 2016 National Dwarf Games in Birmingham with a total of 10 medals, including 3 Golds.
Lottie, who is 14 and lives in Darley, amassed a total of 10 medals across the 3 days of the Games. As well as 3 Golds in the Swimming, Lottie also won a Silver and 2 Bronze medals in the Athletics, Silver in Hockey, and Bronze in both Basketball and Football.
Lottie has competed in the National Dwarf Games for the last 4 years and has improved her performance each time she has competed.
Lottie explains:

I really enjoy competing in the National Dwarf Games and this is my best year yet. It's a lot of hard work but coming back with 10 medals makes it worthwhile. I've been really inspired by Ellie Simmonds, the Paralympian swimmer, and so winning the 3 Golds in swimming was particularly special for me.
Director of Sport at Harrogate Ladies' College, Nicky Butters, said:

Lottie's performance at this year's Games was outstanding. It takes a lot of hard work and determination to do what Lottie has done and she should be really proud of what she has achieved.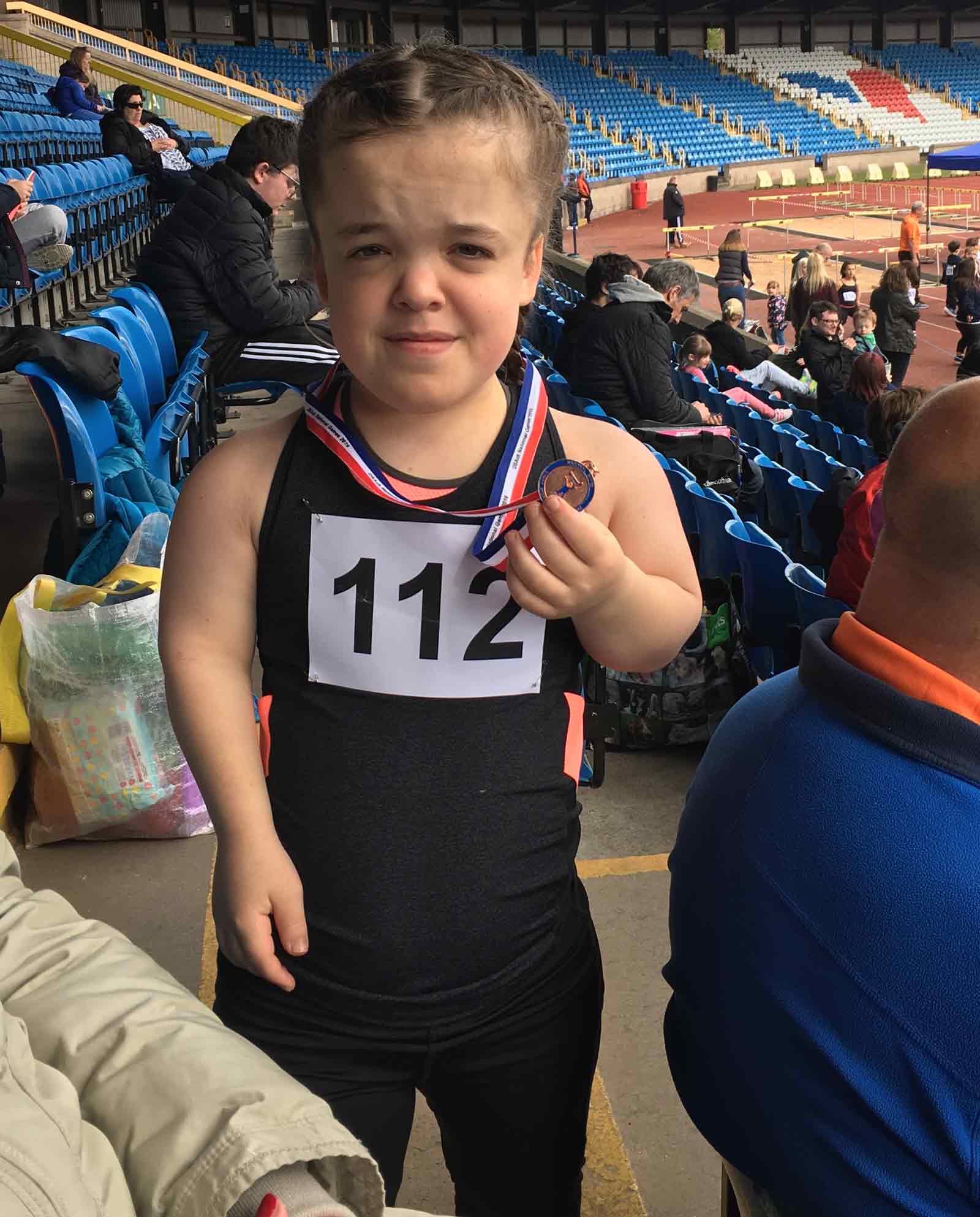 The National Dwarf Games are held annually and this year included around 200 athletes from around the world competing in 12 different sports including track and field, swimming, football and indoor sports including basketball.
President and Founder of Dwarf Sports Association UK (DSAuk), Arthur Dean has seen many people transform their lives through sport.
Arthur Dean said:

This organisation has played a major role in breaking down the barriers of difference in society towards people with dwarfism. It all began with 6 members and now boasts over 600. Seeing these young people develop in their lives as well as in sport is so rewarding and well worth the 23 years of team work.
Next year Lottie will be travelling to Canada to compete in the World Dwarf Games.