A unique signing ceremony has been held at a North Yorkshire brewery with the "indenturing" of the country's only apprentice craft brewery cooper.
For the next four years Euan Findlay, 19, will learn his trade at Masham-based brewery T&R Theakston Ltd, under the watchful eye of Jonathan Manby, who undertook the same journey more than two decades before.
The contract signing ceremony, held in the brewery's cooperage, was attended by Euan's parents, his girlfriend, representatives of the company, and the Master of the Worshipful Company of Coopers, who had journeyed from Windsor especially for the occasion.
T&R Theakston Ltd Executive Director Simon Theakston said:

Euan has passed his six month trial with flying colours and is now officially our apprentice craft brewery cooper.

To show our commitment to Euan, he is now indentured to us for the next four years.

His training will be supervised by Jonathan, who is an incredibly skilled exponent in the art.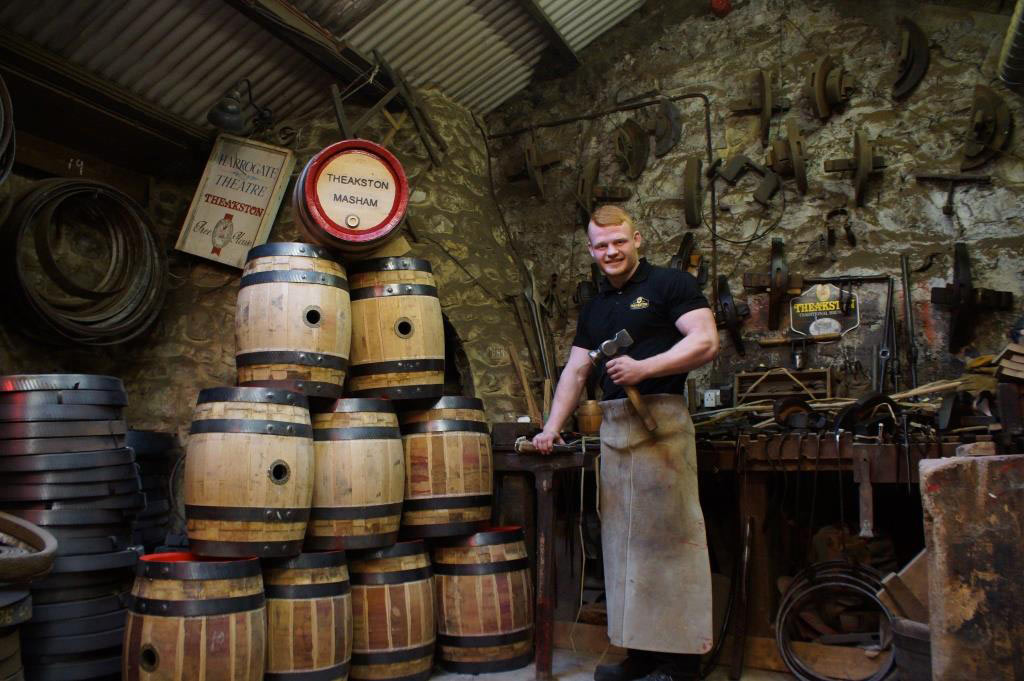 Mr Theakston added:

The popularity of craft ale is rising year on year, and it is our aim to supply more of our famous beers to pubs and clubs in traditional wooden casks, which is what our customers want.

With two brewery craft coopers at Theakston's, this will well and truly set us apart from any other beer producer in the UK.
Vivian Bairstow, Master of the Worshipful Company of Coopers, said:

I am delighted to have been present at the rare opportunity to witness the signing ceremony for an apprentice cooper, and it is a credit to Theakston's brewery that it is prepared to invest in Euan Findlay, a young man who in turn has shown keenness to pursue a career which will give him lifelong skills.

The rise in the interest across Britain and elsewhere in real ale is reflected in Theakston's long standing faith, not only in the production of traditionally made beer, but also in the splendid product of traditional wooden casks from which to serve it.

The Coopers' Company is a London-based livery company which received its first royal charter in 1501.

One of its objectives is to support traditional wooden cask making, which has been a declining craft in England, and thus, we are very pleased to be associated with this splendid initiative, whereby Euan will develop skills during his apprenticeship under the watchful eye of the resident cooper, Jonathan Manby, whose own credentials are second to none.

I wish Euan well and look forward to learning of his progress, as well as being present when he successfully completes his apprenticeship.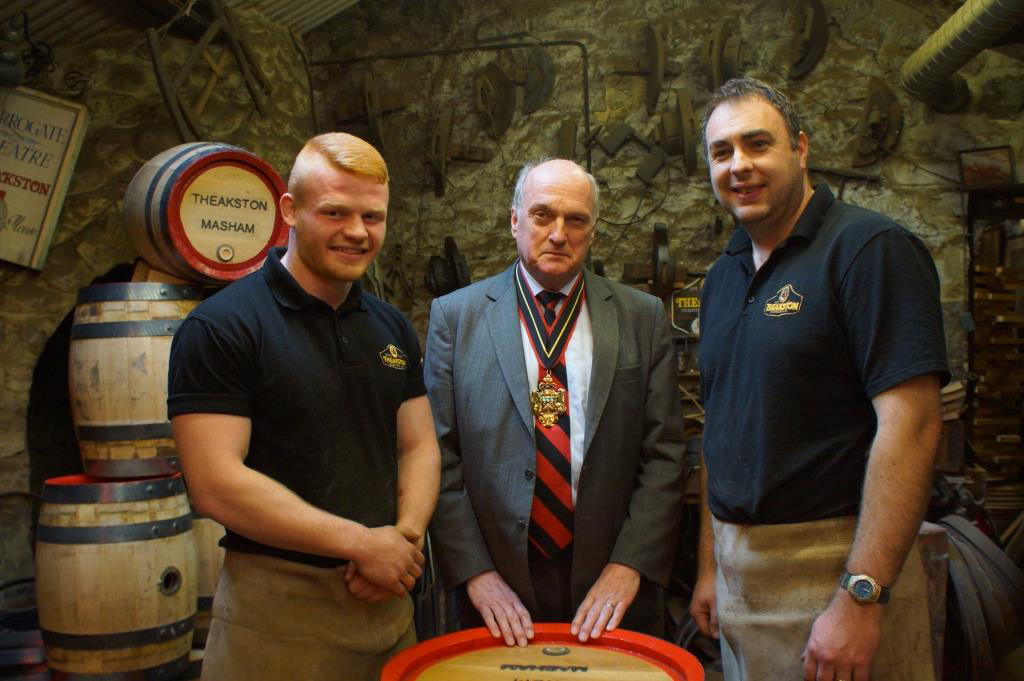 Euan, from Bedale, said:

I'm extremely grateful to Simon, Jonathan and everyone at Theakston's for giving me this incredibly rare opportunity.

I've loved every minute of my six month trial, and now I'm relishing the opportunities that lie ahead.

The Theakston name has been synonymous with brewing craft ales for nearly 200 years, and my role is to assist Jonathan in making the casks that the legendary beers are stored in.

I am honoured to be the country's only apprentice brewery craft cooper, and equally honoured to be a Theakston trainee.
Picture Captions:
App12 –
App25 –
App27 –