Harrogate Grammar School's Faculty of Performing Arts set the bar incredibly high with their last musical, West Side Story.
Written by Amelie Roch, year 13 student
This year the team set themselves the task of bringing the world renowned Les Misérables to life…only this time, at Harrogate Theatre. And yet again, the sold-out show left crowds stunned at the incontestable talents of the Harrogate Grammar School (HGS) students; following two sold-out shows at the Harrogate Theatre and a concert performance in The Forum at the school, audiences were left begging for more.
Les Misérables calls upon challenging themes such as poverty, law, religion and morality, yet students as young as 11 years old were able to combat these themes within their performance. The story told is that of a man named Jean Valjean who spends 19 years in prison for stealing a loaf of bread. From his release he begins a new life of helping those in need, despite constantly running from the ever-tenacious Inspector Javert. Valjean comes across a woman close to death, Fantine, who has a child named Cosette. Cosette lives with an inn-keeper and his wife, if her mother dies then Cossette will suffer therefore Jean Valjean makes it his mission to care for the child. This beautiful story set mainly in 19th century Paris takes the audience on a journey through war, love and belief.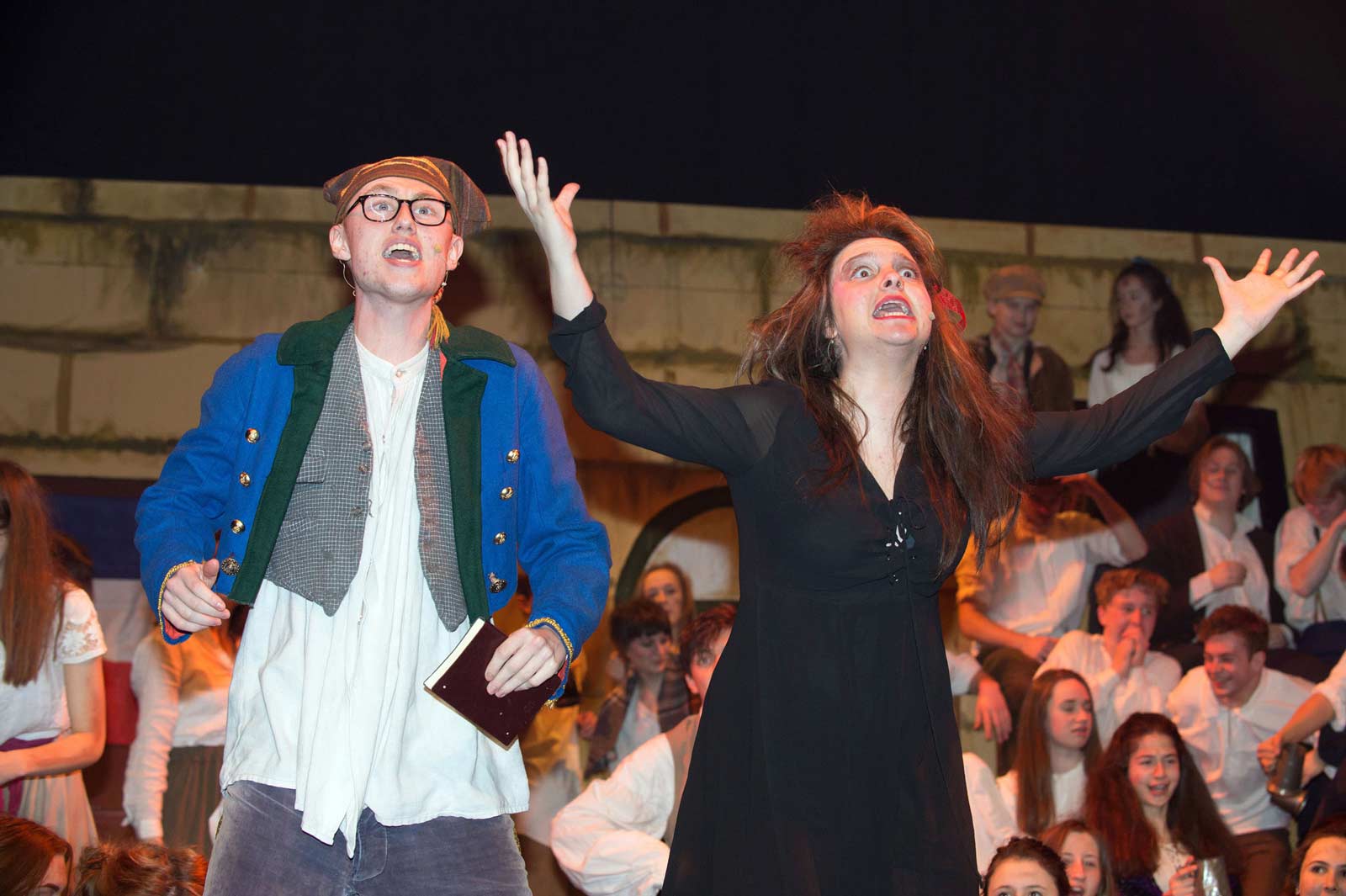 Students ranging from year 7 to year 13 were involved in all aspects of the production, which perhaps is what made the show so spectacular. With an incredible technical team, set designer and cast consisting entirely of HGS students, the commitment paid off in creating a very professional and enjoyable performance. Joseph McDonnell took on the challenging role of Jean Valjean, bringing tears to the eyes of many with his rendition of 'Bring Him Home'. The tears did not stop there, as Fantine pulled on our heart strings as we followed the story of her struggle to do what was best for her daughter. Luckily, the show was not all doom and gloom once Madame and Monsieur Thenardier entered the stage. Evoking rapturous laughter with their larger than life characters, the couple expertly embraced the roles with a bit of cheek, allowing the audience a moment of humour before returning to the bleaker yet poignant moments within the story.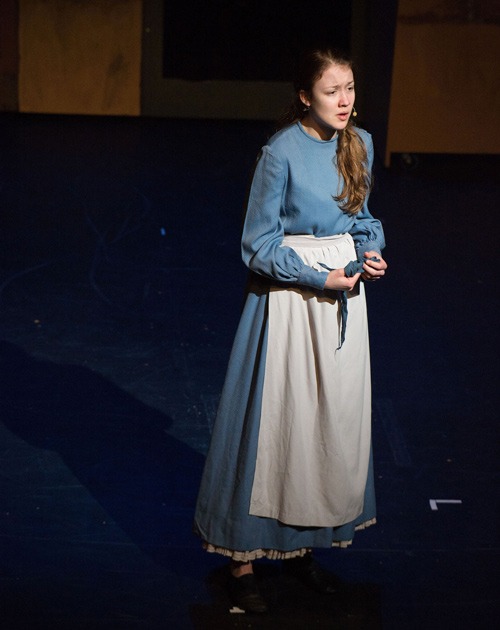 All principal characters approached their roles artistically and clearly took lots of care within their portrayal. The lovers brought out the belief in true romance, however Eponine reminded us of the heart breaking alternate to that. Javert tackled ideas of religion and morality and David McCabe created a conflicting but ultimately human character with brilliance, whilst the students inspired the crowd with their songs, showing the fragility of life and importance of belief. Clearly the musical and theatrical direction for these characters was very strong and this was not limited to the principal characters. Each member of the cast gave 100% whether they were sat in a pub or begging on the street. The strong chorus supplied powerful voices and equally powerful characters that aided the storytelling, taking each member of the audience on their own journey.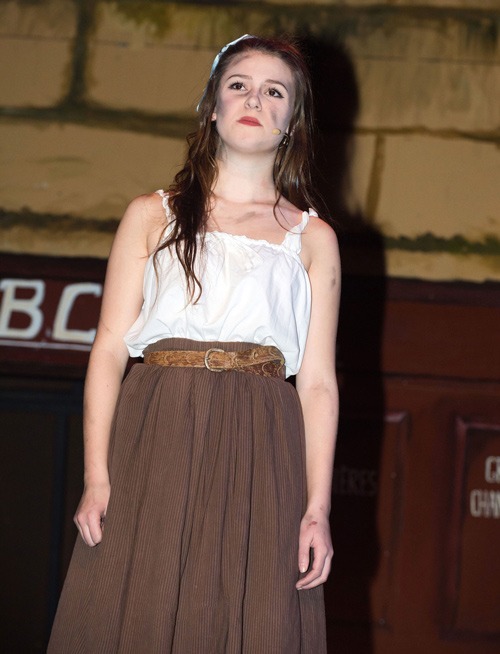 It is no secret from seeing previous productions that Harrogate Grammar School takes risks. This year, picking a show that has been seen by over 70 million people all over the world, but then having an orchestra, set designer and technical team consisting of students is no mean feat. Lead by music teacher Dan Jackman, the orchestra, performed incredibly each night in accompanying the cast.
The set, designed by Maya Edwards (year 11), transformed the stage throughout the show and was a small tribute to the artistic talent HGS has to offer. Lastly, the unsung heroes, the technical team worked remarkably in ensuring everything ran as smoothly as possible. Without this strong team the show would undoubtedly be different and perhaps not the success it proved to be.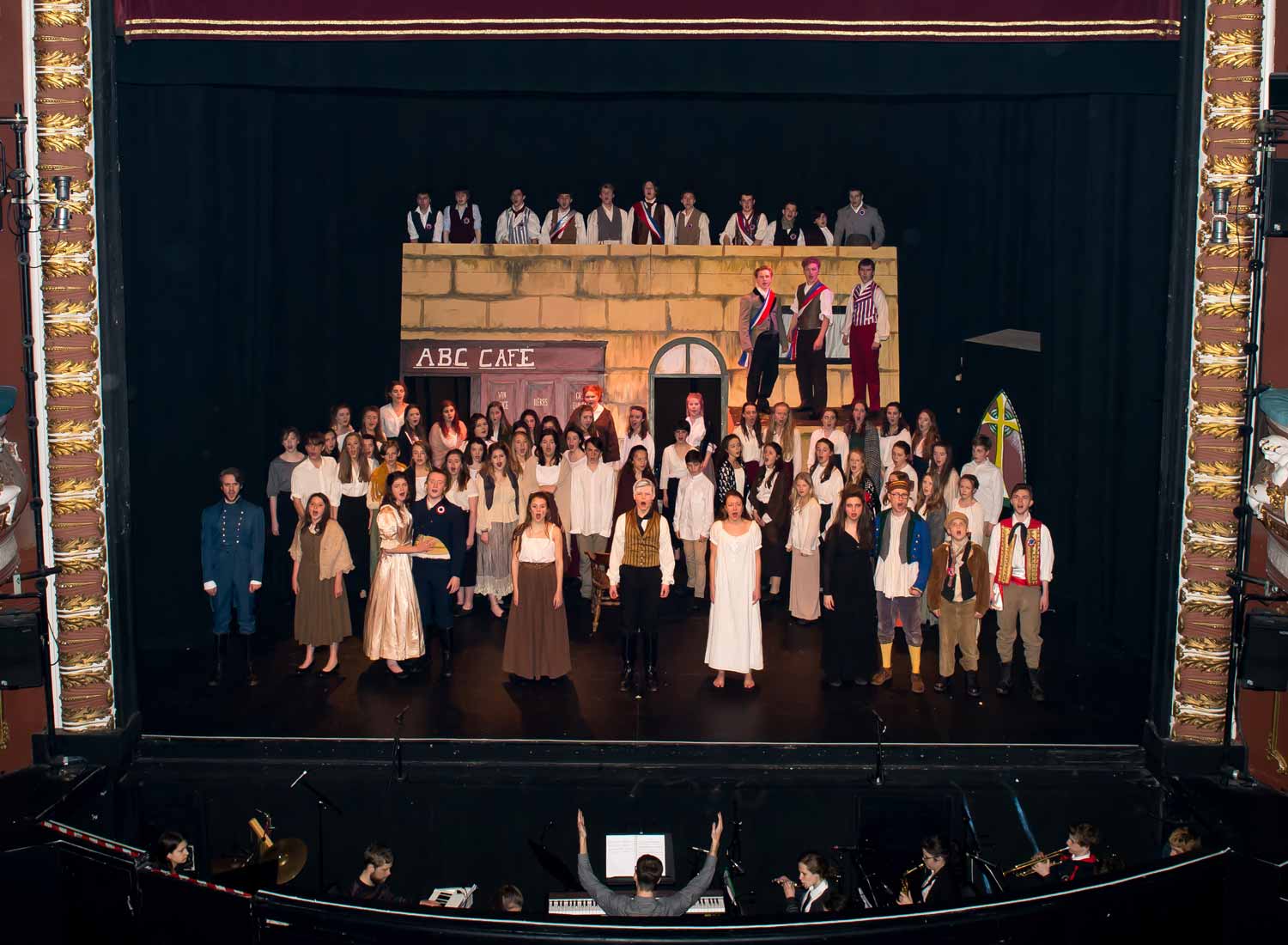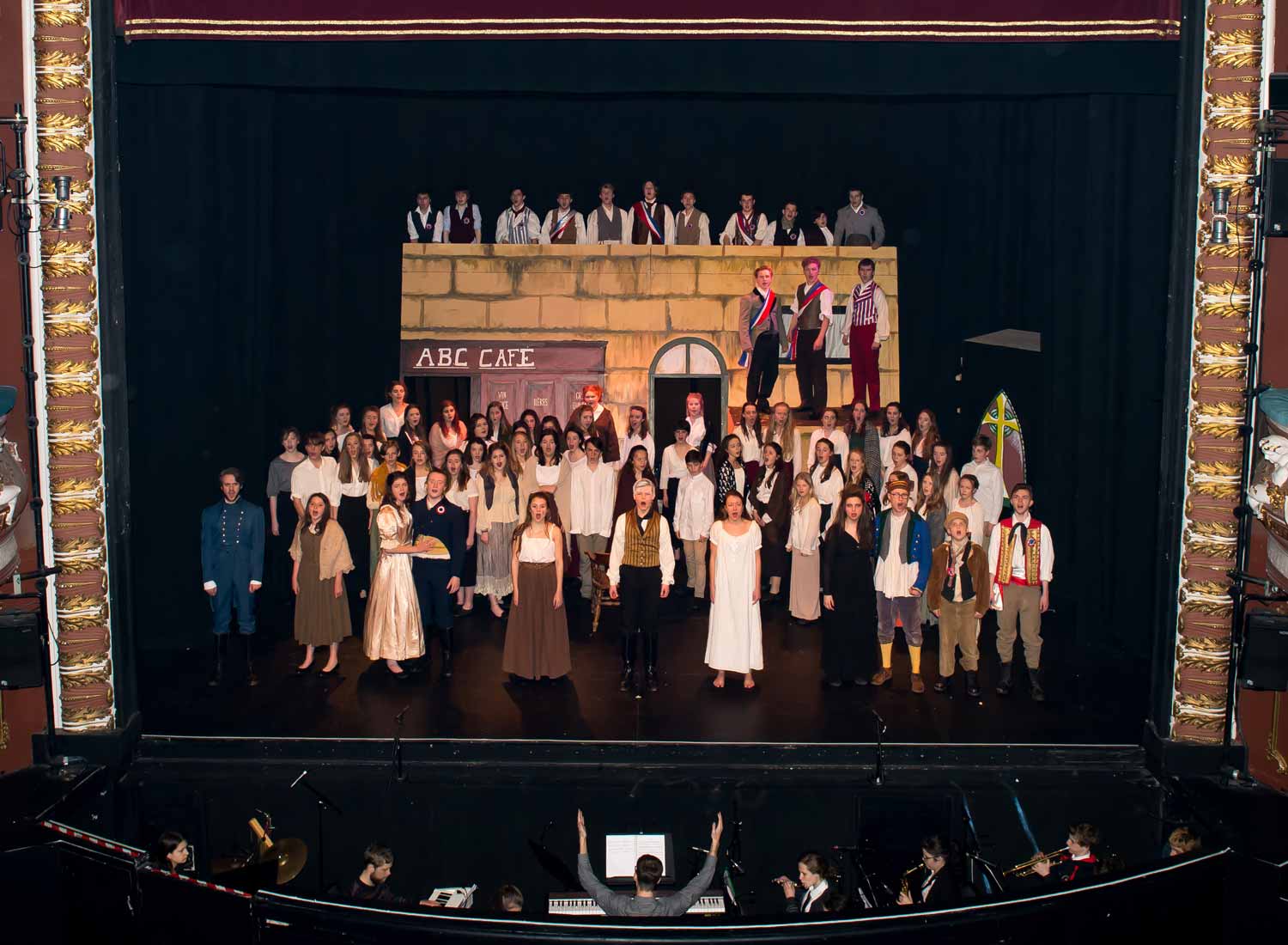 Harrogate Grammar School have blown audiences out of the water with this year's musical and their talents never cease to exceed expectations. Following this success Harrogate awaits announcements for the next show to, once again, showcase all the talent the school has to offer.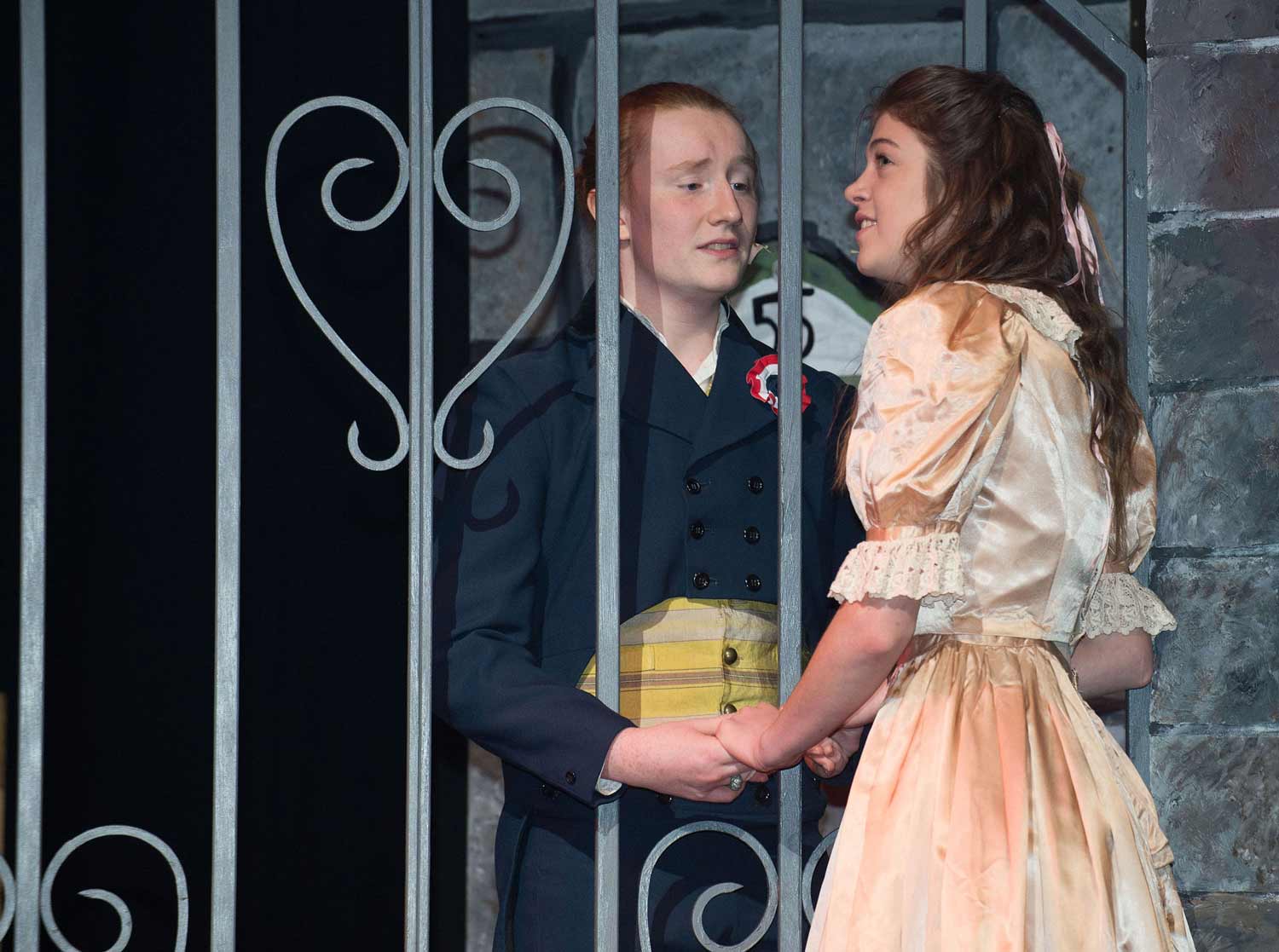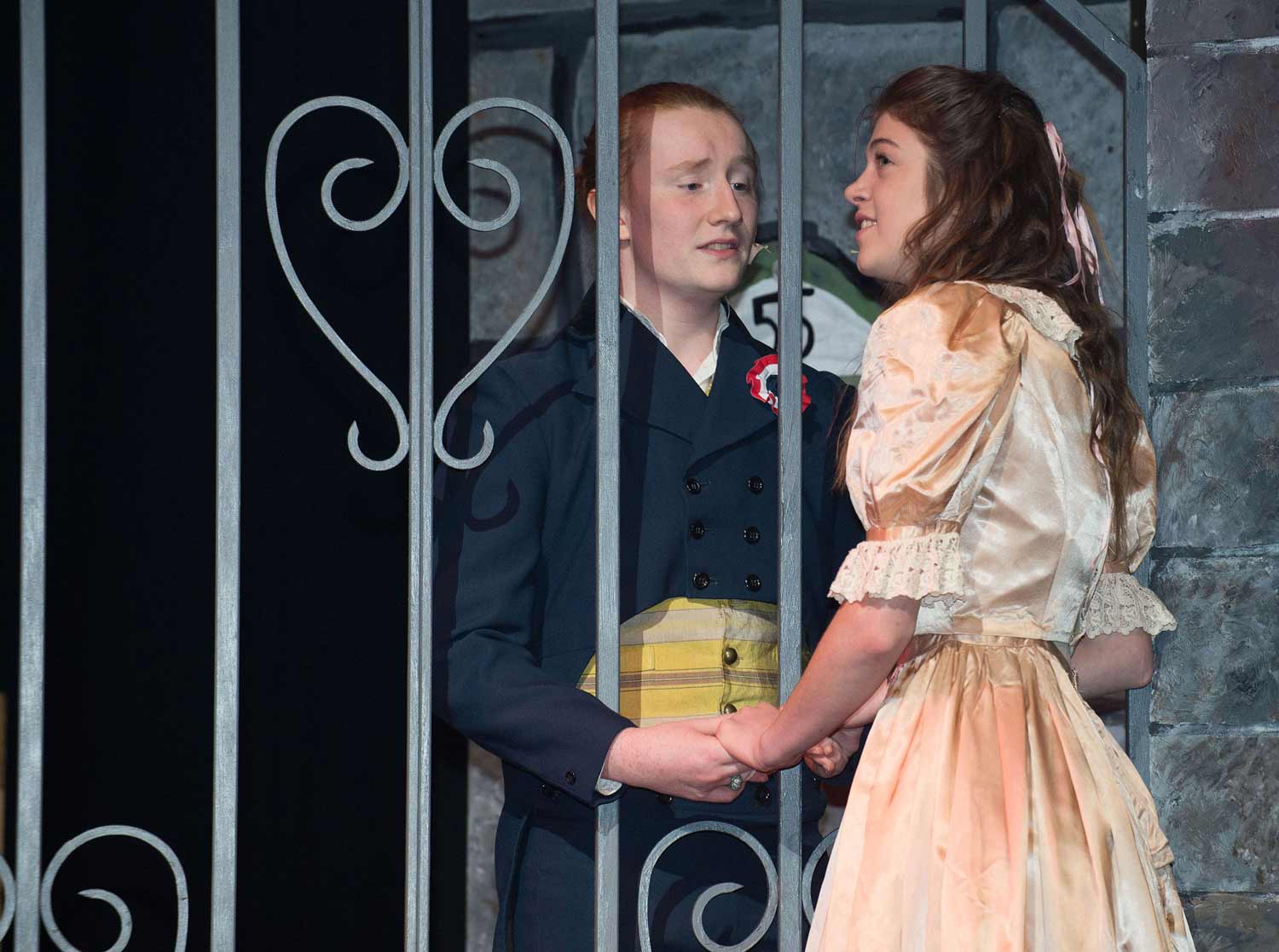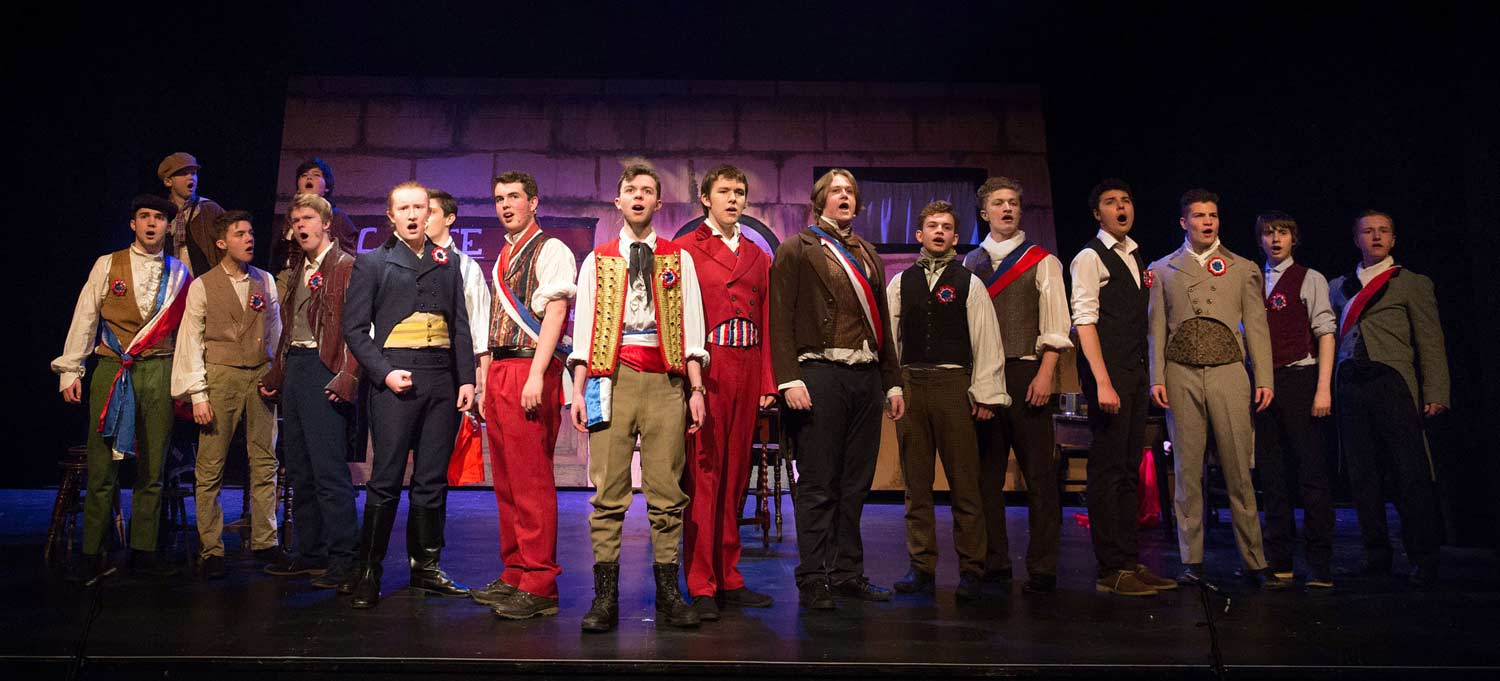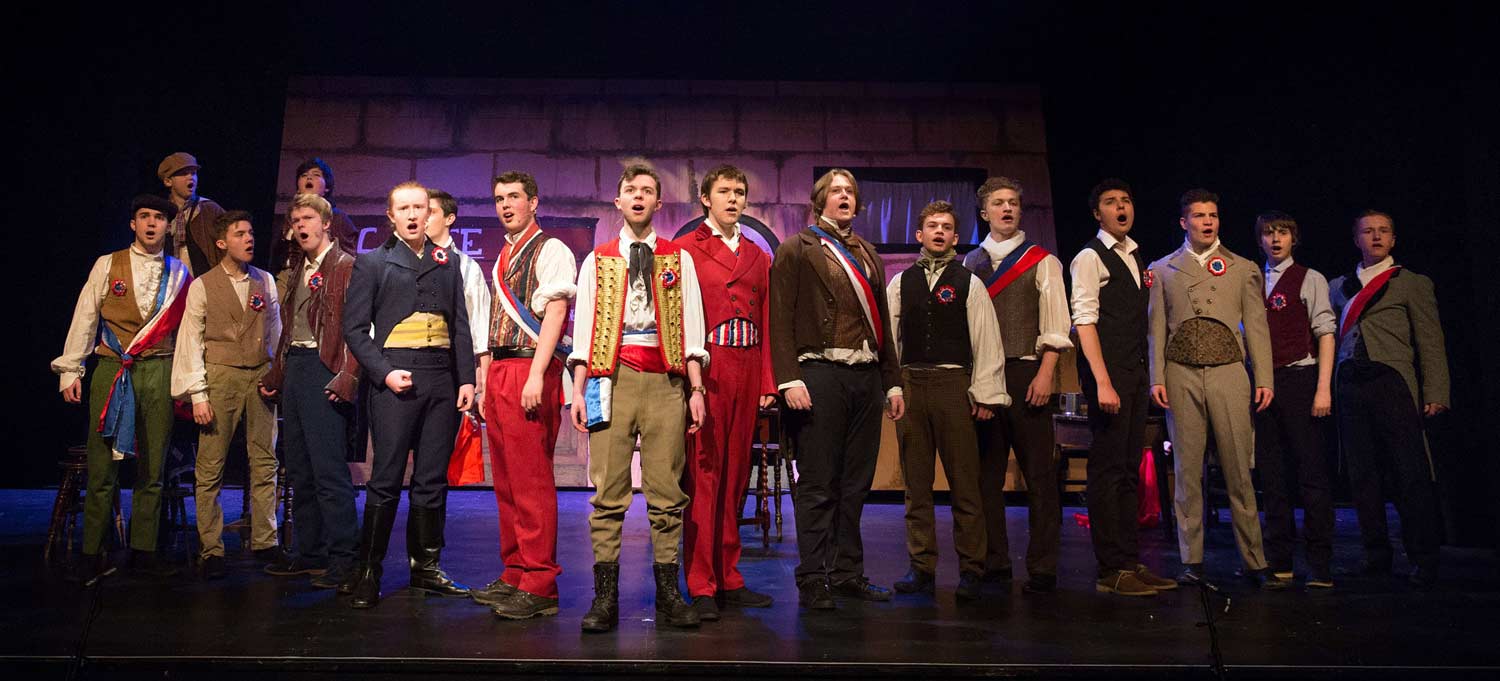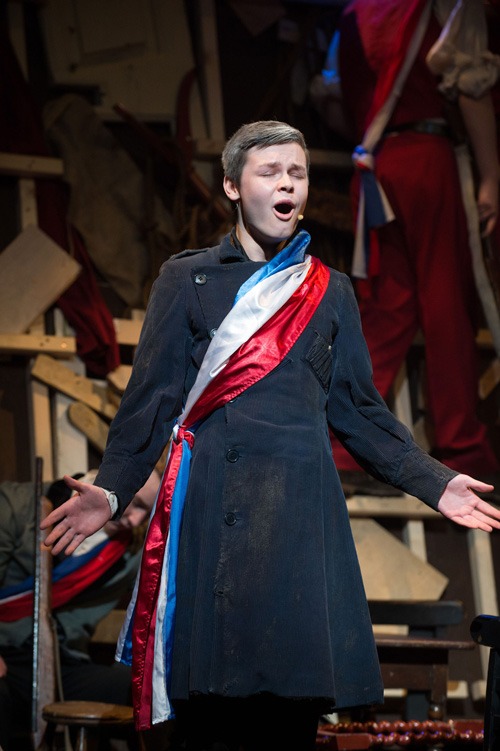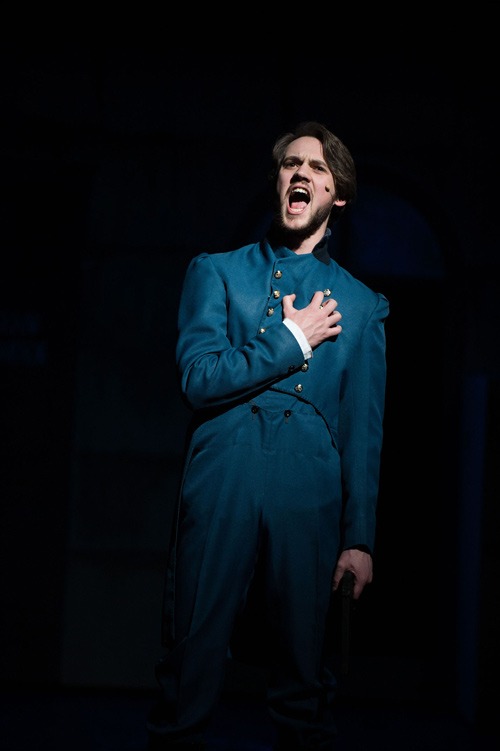 Jim McHugh, Chair of Governors:

This outstanding school has always been determined to provide opportunities for students to develop their talents across all elements – in the academic arena, sporting activities and the performing arts. The thoroughly enjoyable production of Les Miserables was a triumph of personal endeavour and team work, students and staff working together, that resulted in a spectacular show that would grace a theatre in the West End of London!

Avril Simpson:

I would just like to pass on my congratulations to all those involved in Les Misérables. I went to see it purely because I love the musical. I was overwhelmed at the high quality of the singing and acting of the show. I must admit I have seen two London performances, plus the film, and the performance by your students is equally comparable with those.
I was moved to tears at the end.

I thoroughly enjoyed the whole performance and just couldn't believe this was a school production, along with the school orchestra of course, which added to the overall fantastic evening's entertainment. You should all be very proud. I sat next to "Marius's" father who should be very proud of his son's performance.
Thank you all.
Evelyn and Lindsay:

We just wanted you to know how fantastic Les Misérables was. It was so professional and so much talent. A very well deserved standing ovation and not a dry eye in the house were a testament to all your hard work and the dedication of your team and the students. I wouldn't be surprised if in years to come we will be watching them in the West End!
Peta Kendall:

Just had to write to say how amazing Les Misérables was! We were blown away by the incredibly high standard of every element of the production. What an amazingly talented group of young people you have to work with; the power of their delivery was moving and their amazing, beautiful voices… it couldn't fail to be anything other than fantastic! Plus the venue made it even more special!
I'm fully aware of the amount of work that will have gone into producing such a performance and I'm so grateful that George and Ellie have had the opportunity to be part of something so wonderful.
Thank you, and please thank all of the staff involved, for all of the hard work and for having the courage to take it on in the first place.
Thanks again!
Tim Leigh (Stage One Set Design):

Wow! That was incredible.
You should be very very proud!
Joanne Mornin:

I saw the performance of Les Misérables at the Harrogate Theatre and feel compelled to congratulate everyone involved. I was absolutely blown away by the high standard of the production, especially the ultra-talented cast who were superb, note perfect and who, I can only imagine have worked tirelessly to deliver such a polished and professional performance. The costumes, scenery, orchestra were also hugely impressive. I thoroughly enjoyed the evening.
You and all the school should be incredibly proud of such an achievement. I look forward to watching the future success of the cast, some of whom, I have no doubt, could end up on a West End stage.
Muir and Katy McLaren:

Let me just start off by saying that "Les Mis" is my favourite musical ever…and so it was with a little trepidation that, when my wife told me about your upcoming school performance of said show, we booked for ourselves and friends and family to attend.
I can literally not believe how good the entire performance was. All of it, everything, just utterly incredible. This is not the standard I expected from a high school, it's not the standard I would expect from a stage school. We kept on having to remind ourselves that the actors on stage were students!
From the principal cast to the ensemble to the orchestra to the staging it was all completely faultless!
Please pass on our congratulations to all involved for an unrivalled success.
Yours gratefully and thankfully.
Susan Murray said:

Just wanted to pass on a huge congratulations to all the HGS Les Mis team!! That was seriously amazing!!! Facebook and Twitter have gone mad!

I've seen this musical many times but this has to have been the best I've ever seen – Russell Crowe and Hugh Jackman have got some definite competition!!

You must be so proud of the whole team – it was the most professional school production ever!

With sincere thanks for giving my daughter Issy this opportunity – there's some fabulous talent there and you're definitely bringing the best out of them!

Thanks again!
Sam Rich said:
WOW WOW WOW!!!!!! That was just totally incredible!!!
A school performance?!! It was just like the West End seriously!! Perfectly cast, unbelievable voices, so professional and truly believable in every single way! Made me laugh, cry, sing along, tap my feet, it did everything! You are A-mazing! HGS is the best school ever!!
Congratulations a million times over what a fantastic outstanding production, we absolutely loved it and you and all the team and cast should be incredibly incredibly proud!!! Special mention to Jean Valjean oh my goodness, he was just so touching and exceptional!
Dawn Taylor said:

I was lucky enough to get tickets to see the school's performance of Les Misérables at Harrogate theatre.
I wanted to say how fabulous the performance was – I have seen the show several times in London and enjoyed this performance equally as much. Everyone was so enthusiastic and it was wonderful to see so much talent.

I came away with a feeling of happiness, as the world is in a good place with these young people in it. They are such a credit to the school.

Happily my own children also attend HGS, in year 7 and year 13.

With best wishes and congratulations to everyone involved.
Julian Rawel, Community Governor said:

A quick note to congratulate the school on a stunning Les Misérables last night.

I saw the original production in London and more recently the "re-imagined" production on Broadway.
I can confidently say that I enjoyed all three equally. In fact the relative intimacy of Harrogate Theatre meant that the story was really accessible.

I was stunned by the talent and professionalism shown – this really was not an amateur production.
I'm sure you could have sold out another couple of nights.