Hugo Thomas Barker from Harrogate will be part of Madam Butterfly at the Royal Hall on the 1 March 2016
Sung in Italian with English Surtitles, it features an impressive cast and is accompanied by a large live Orchestra with over 30 musicians.
The lucky child has been chosen to portray the son of Madam Butterfly.
Hugo Thomas Barker lives in Harrogate with mum, dad and 2 younger sisters. He attends Roecliffe CofE Primary School.
Along with Stagecoach every Saturday, he enjoys Piano Lessons and Football training sessions. He has regular classes at Shotokan Karate Club. Hugo is thrilled to be a part of internationally acclaimed Opera production. It's the experience he will remember for a long time.
Mum said:

We are so delighted that Hugo has been selected for such a special performance. It's such a wonderful experience for him and we couldn't be prouder.
Hugo said:

I am excited to be part of a real production and am looking forward to being on stage. But I'm just a little bit nervous too!
Set in Japan at the turn of the century, Madam Butterfly is among the most colourful and exotic of all operas, and from its theme of noble self-sacrifice spring melodies that grip your heart.
It tells the story of a doomed love affair between an American naval officer and his young Japanese bride, whose self-sacrifice and defiance of her family leads to heartbreak and tragedy.
The premiere of this exquisite production, with its beautiful set and costumes, intensifies the emotion in an already heart-breaking opera.
This touching story of innocent love crushed amidst two utterly different cultures resonates as strongly as ever in today's world.
Opera performance of Madam Butterfly in Yorkshire is
Tuesday, 1 March 2016, Harrogate, Royal Hall.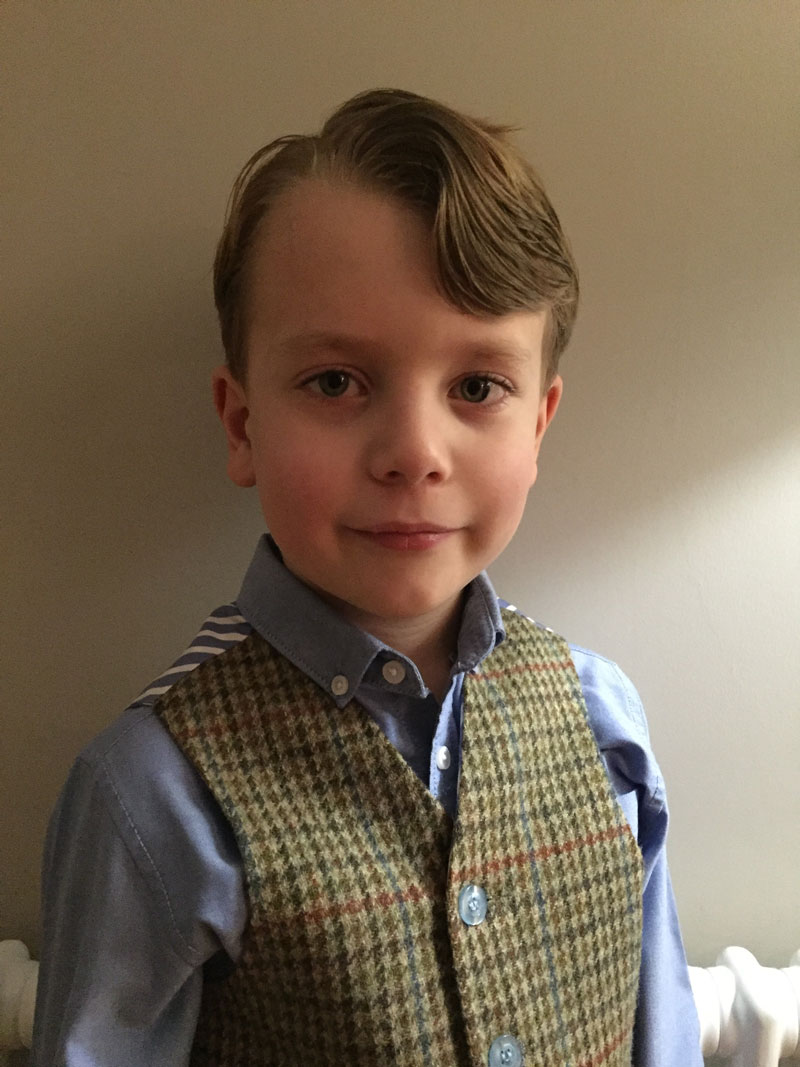 Producer Alexej Ignatow, of Amande Concerts Ltd, who has co-ordinated the UK tour, said: 

We are constantly on the lookout for new challenges, to ensure that our opera and ballet audiences get a chance to experience a wide spectrum of various classic pieces.

With extensive national tours that get our productions seen the length and breadth of the country, we are able to offer national audiences in various theatres an unforgettable experience at a fraction of the price, all without sacrificing quality. So, it is very close to my heart to continue working with theatres all over the UK to deliver top quality productions every year and make new converts wherever we go.

No experience is needed to enjoy these classics. Our sets and costume designs, as well as the informative programmes make the productions very accessible and most of all, enjoyable. For opera, English surtitles make it easy to follow the story as you listen to the performance sung in its original language.
Tickets for performances are available at: www.opera-tickets.co.uk