The Harrogate Round Table Beer Festival has been expanded for 2016 with more beers, more bands and fringe events in the town during the lead-up to the main event.
There are 22 cask beers and keg / craft beers, they will be randomly selecting from a further choice of 91 cask beers throughout the three days of the festival. Keep an eye out on the big screen for which of the rotating cask beers are being served (in addition to the beers at fixed points), when they're gone, they're gone, but another will be on the way.
Thursday, 4 February 2016, 6pm to 11:30pm
Friday, 5 February 2016, 6pm to 11:30pm
Saturday, 6 February 2016, 4pm to 11:30pm
Cask Beers
Daleside Blonde – Blonde Ale – 3.9% – Is a refreshing, golden beer with a hoppy aroma and crisp palate. A subtle aftertaste make this a wonderful quaffing beer
Daleside Monkey Wrench – Strong Ale – 5.3% – A powerful strong ale, deep chestnut in colour. Spicy, vibrant and fruity aromas precede a rich malt backbone
Daleside Pride of England – Golden Ale – 4.0% – A light refreshing golden beer, with a burst of floral and citrus fruit aromas, gives way to a zesty flavour.
Daleside Crackshot – Keg Ale – 5.5% – Medium brown ale unusually made employing malted oats in the brew and has a subtle hint of sweetness on the finish
Theakstons – Best Bitter – 3.8% – This fine golden-coloured beer has a full flavour that lingers pleasantly on the palate. With good bitter sweet balance, this beer has a subtle hop character described as citrus and spicy.
Theakstons – Old Peculier – 5.6% – Brewed using the traditional Fuggle hop, Old Peculier is our best known beer and has a large and enthusiastic following all over Britain and around the world
Theakstons – XB – 4.5% – The balance between bitterness and fruitiness from the Bramling Cross and Fuggle hops used give XB the distinctively complex aroma, making it the beer to savour.
Theakstons – Lightfoot Bitter – 4.1% – This is a very pale, straw coloured ale that uses a blend of finest English ale malt, wheat and German and Slovakian hops to achieve a 'continental blonde' style, flavour and aroma.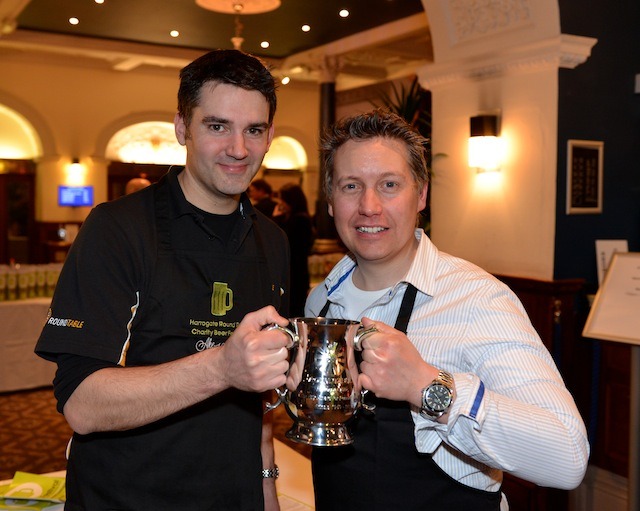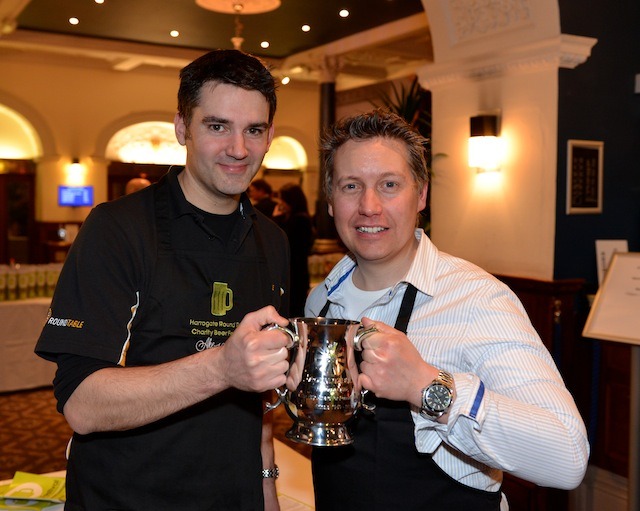 Keg Beers
Daleside Lager – 4.0% – Lager has a clear golden colour, an appealing aroma and a larger malt tang delivering a refreshing zing
Theakston Peculiar IPA – 5.1% – A new world craft keg IPA brewed in Masham using a combination of Cluster, Simcoe and Bullion hops from the US and locally grown hops infused into a mash of finest quality malted barley to produce a delicate ale of Pine and new world hop aroma and subtle mango, guava and honey
Theakston Barista Stout – 4.2% – Craft Keg Coffee Stout brewed and cold filtered in Masham. A recipe of seven different cereals including finest coffee and a subtle blend of fruit hop gives a coffee stout of mellow aroma and crème caramel with dark berry fruit flavour.
Theakston Peculiar Pale Ale – 4.5% Theakston Peculier Pale Ale is cold filtered and unpasteurised to give a subtle blend of refreshing new world hops including
Shipyard American Pale Ale – 4.5% – An easy drinking, American style Pale Ale bursting with fruity citrus hop aroma and flavour. Dry hopped with a quartet of American hop varieties – Chinook, Cascade, Columbus, and Centennial.
13 Guns – 5.5% – A challenging but drinkable, intensely hoppy US IPA with malty flavours mixed into the flavour profile in the classic way in which many British brewers aspire to achieve this target,
Kingstar craft Lager – 4.0% – Created by Simon Yates, Master Brewer at our Park Brewery in Wolverhampton. Born from an idea to blend 'new world' hop character beers with 'old world' continental lager styles.
Revisionist Dark IPA 4.8% – Created by brewers Jon Tillson and Dave Carter at the Wychwood Brewery to deliver their take on this American influenced style of pale ale. Made with a blend of darker malts to produce a deceptively darker beer with a refreshingly big fruity hop character from a blend of six different hop varieties.
Revisionist Rye Pale Ale – 4.3% – An award winning pale ale with a twist from Simon Yates. Inspired by certain American brewers, the inclusion of rye crystal malt add a distinctive spicy and nutty malt flavour to a pale ale packed full of fruity hop character, from a cocktail of five different American hop varieties.
O'Hara's IPA – 5.2% – Zesty and refreshingly bitter, the finish is long. With a copper tone body topped with a lightly carbonated head, the dry hopping brings an intense aroma and lasting array of fruit and floral notes.
O'Hara's Stout – 4.3.% – The generous addition of Fuggle hops lends a tart bitterness to the dry espresso-like finish. This sessionable stout beer is filled with rich complex coffee aroma mingled with light liquorice notes.
Rothhammer Nazca IPA – 4.7% – Malt: Pilsen. HOPS: CASCADE, MOSAIC. BITTER: 22 IBU.
Rothhammer Brave Red Ale – 4.5% – Malt: Pilsen, Carared, Caramunich AND Carafa. HOPS: Magnum, Mosaik. BITTER: 40 IBU.
Rothhammer Imperial Pilsner – 9% – Malt: Pilsen. HOPS:Cascade. BITTER: 70 IBU.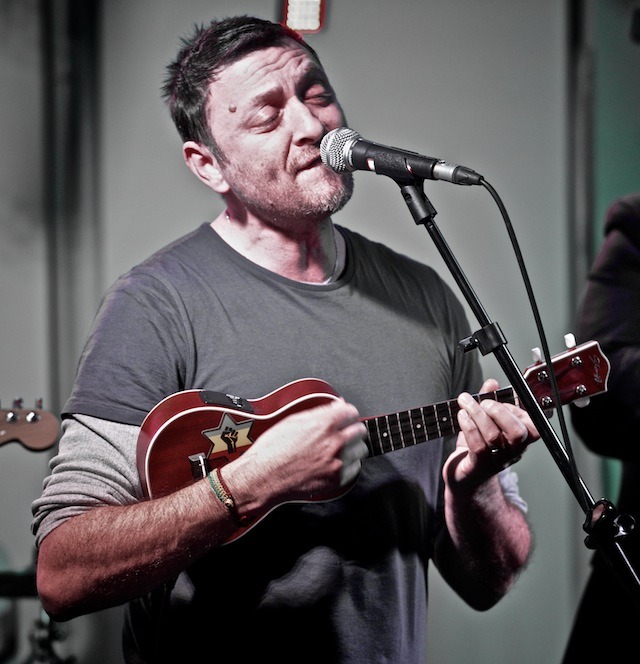 Cask Beers – a choice of the following will be randomly selected over the festival
Daleside Bitter – Bitter – 3.8%
Daleside Old Leg Over – Brown Ale – 4.1%
Daleside Square Rigger – English IPA 4.5%
Starbeck Brewing Company RyeDale – Rye IPA – 4.8% – Golden coloured rye beer with a caramel Malt flavour and herbal note, with a crisp fruity finish
Starbeck Brewing Company Monkey Island – IPA – 5.5% – A light golden English IPA. It has a strong but fresh bitterness with a complex depth of flavour. The high alpha hops create a lingering orangey citrus taste and a hoppy aroma.
Theakstons Paradise Ale – Blonde Ale – 4.2% – A 4.2% full bodied ale using pale ale malt and an exotic blend of old and new world full hop flowers including Cascade to give a light, lusciously flavoured taste of Paradise
Theakstons Double Cross – IPA – 4.2% – In the style of the original export ale using Old English hops, married to traditional malt, Double Cross IPA is a full bodied and satisfying pale golden ale with a clean and fresh tasting flavour
Theakstons – Noah's Ark Ale – 4.3% – Noah's Ark ale is an amber, full bodied bitter in the classic pale ale style. Robust in flavour, late and dry hopped with Golding and Fuggle hops to give a pronounced citrus taste and aroma and has an ABV of 4.3%.
Noah's Ark Ale, a beer specially brewed by Theakston's of Masham to support the communities devastated by the floods in the winter of 2015/16. Theakston's will donate 10p for every pint sold to the worst hit communities, splitting the donation equally amongst community flood appeals in 5 areas of England and the north east of Scotland.
Kirkstall Abbey Bitter – Bitter – 3.5% – summer pale ale, dry-hopped with a touch of cascade to deliver a wonderfully refreshing pint!
Kirkstall Abbey Pale – Pale Ale – 4.0% -Wonderfully golden session beer. Fresh malt and hop aroma lead to a satisfyingly bitter finish.
Kirkstall Abbey Dissolution – IPA – 5.0% – Delicious amber ale with a substantial hop kick.
Five Points Pale – Pale Ale – 4.4% – A fresh, zesty, aromatic pale ale brewed with malted barley, a little wheat, and Amarillo, Centennial and Citra hops from the West Coast of the USA. The British ale tradition collides head first with the best of the US craft beer movement, resulting in an incredibly drinkable Pale Ale with tonnes of US hop aroma and flavour.
Five Points Railway – Porter – 4.8% – A Porter in the classic London style with our own twist. Aromas of chocolate and coffee with hints of caramel, brewed with British East Kent Goldings hops.
Northern Monk Eternal – Session IPA – 4.1% – The hit of a heavily hopped IPA, with the sessionability of a classic UK pale ale. Simcoe and Centennial hops dominate this light blonde beer, contributing a big tangerine aroma and long,quenching citrus pith flavour which goes on and on and on.
Northern Monk New World – English IPA – 6.2% – This hoppy English IPA is brewed with British pale malts and five hop varieties. It has a sweet malt forefront, solid bitterness and citrus with tropical and grapefruit notes coming from our generous late copper and dry hop additions.
Northen Monk Chennai – Export Porter – 5.4% – Our Porter is a tribute to this great British style, dry-hopped with Chinook and Columbus for that extra punch of hop flavour over the coffee and chocolate character provided by a blend of 7 different malts.
Leeds Pale – Pale Ale – 3.8% – An easy drinking pale ale. Brewed using Slovenian Bobek hops; this session beer is light and hoppy with delicate floral aromas and a well balanced finish.
Leeds Gingerbread Stout – Stout – 4.3% – Full bodied, roasted malts with healthy amounts of ginger to give it a unique kick.
Leeds Gold – Bitter – 4.0% – A golden fruity ale. The famous grapefruit hop Chinook gives this beer great citrus flavour with a satisfying, long lasting finish.
Leeds Midnight Bell – Dark Ale – 4.8% – A premium dark mild. Crystal and chocolate malts combine with wonderful Willamette hops to give a full bodied, complex character to this award winning ale.
Wharfebank Dragon Slayer – Blonde Ale – 3.8% – A pale/straw coloured and highly drinkable American hopped beer, with a resinous character and a very distinctive citrus top note. A fantastic blond beer!
Wharfebank Magellan – New Zealand Pale – 4.8% -Hopped with NZ hops to give us that gooseberry, grape flavour and crisp finish that we all know and love. Pale gold, Magellan is the ideal post-work pick me up. Only thing is, you won't be able to stop at one! It'll be available between January and April 2015.
Wharfebank Red Ryesing – Amber Ale – 4.2% – A complex red ale brewed with Rye malt for extra depth; spicy, biscuit notes abound in the body and the finish is crisp and snappy.
Wharfebank Black Hawk – Black IPA – 4.5% – A Black India Pale Ale, or India Black Ale, where roasted coffee and chocolate notes meet hops, and more hops.
Salamander Golden Salamander – Pale Ale – 4.5% – Silver Medal Winner at the Great British Beer Festival. A golden premium ale brewed with Challenger and Styrian hops. This beer has a refreshing citrus hop flavour.
Salamander Yodelling Yeti – Amber Ale – 4.2% – Copper, sweet and full flavoured with a well-rounded aroma
Salamander Serendipity Stout – Stout – 4.5% – A deep black colour with a reddish hue, complex coffee aroma with a robust roast malt flavour
Salamander Liquid Sister – Pale Ale – 4.0% – This pale ale has lasting bitterness, mellow roast malts and pleasant aroma
Rat Brewery White Rat – Pale Ale – 4.0% – Pale golden in colour with a hoppy aroma and an initially sweet flavour developing to full on maltiness. A dry, citric finish.
Rat Brewery Fancy Rat – Pale Ale – 3.6% – Dry, pale & fruity hoppy session bitter. A refreshing ale. Clean on the palate with a dry finish. British grown Admiral bittering hops are complemented with lashings of American Simcoe for a hop aroma, producing a delicate but flavoursome ale.
Rat Brewery Rat Attack – Pale Ale – 3.8% – Golden colour. A sweet tropical fruit aroma and taste with a dry aftertaste.
Rat Brewery Desert Rat – Mild – 3.9% – A dark ruby mild brewed in honour of our lads fighting in Iraq.
Fernandes Brewery Ale to The Tsar – 4.1% – Hop aroma. Clear golden coloured hoppy and fruity with a little dryness in a crisp creamy and bitter finish.
Fernandes Brewery Murderers Yard – 4.0% – A refreshing clean tasting session ale that packs a punch with large amounts of mosaic, summit and cascade hops.
Fernandes Brewery Wheat & Juniper – 4.2% – A cloudy wheat beer with hints of juniper.
Fernandes Brewery Centour – Pale Ale – 4.5% – A dry, pale ale with balanced notes of orange zest, coriander and pine.
Ossett Brewery Snow Drop – 4.2% – A very popular 'Old Favourite'. Moderate bitterness and delicate maltiness on the palate. Due to a generous addition of hops at the end of the boil, fruit and spice notes are detected in the aroma.
Ossett Brewery Elijah – IPA – 4.3% – An ossett brewery seasonal IPA
Ossett Brewery Yorkshire Blonde – Blonde Ale – 3.9% – Our biggest selling beer, Yorkshire Blonde is a mellow, lager coloured ale. Full-bodied and low in bitterness, there is a delicate malty sweetness on the palate. The fruity hop aroma results from a generous late addition on Mount Hood hops.
Ossett Brewery Silver King – 4.3% – Our palest permanently available brew, and consistently popular for fifteen years, Silver King is perhaps Ossett's best known beer and winner of many prestigious awards. A single combination of lager malt and American Cascade hops result in a crisp, dry, refreshing bitter in which the aromas of citrus are pleasingly well balanced.
Ilkley Mary Jane – Blonde Ale – 3.5% – Multi-award-winning pale ale packed with American hops. Intensely refreshing and satisfying, with surprising balance and body for such a low abv. Mary Jane was named from the character in the Yorkshire folk songOn Ilkla Moor Baht'at and is our best-selling beer by a country mile. Hast tha' beena'cooartin Mary Jane?
Ilkley Ruby Jane – Ruby Mild- 4.0% – Ruby Jane wins GOLD!! Beating competition from a previous Champion Beer of Britain, Mary and Joshua's first daughter scooped the top award at SIBA. The combination of 7 malts give you complex biscuit layers of flavour, with a velvety smooth palate and creamy head. There is a soft bitterness from the hops.
Ilkley Fireside – Porter – 4.2% – Stoke the fire, wrap up warm, sit back and relax with this smooth, smoky and sumptuous brew. There is intense spice from the American hops, balanced by rich fruit from the home-grown varieties. Available during the darker months.
Ilkley Tribus 1.5 – Pale Ale – 4.4% – The fifth in our 3-Hop Pale series. Drawing inspiration from Down Under, prepare to be bombarded by bold hop characteristics. This Pale ale is fun and fruity, with the smooth finish that has come to be known as a Tribus trait.
Mallinsons Chinook Summit – Pale Ale – 4.1% – This is a dual hopped pale ale with a fresh light hop aroma from the use of Summit hops late in the brewing process.Chinook hops are used to provide a smooth hoppy bitterness and a long intense bitter finish.
Mallinsons Lucky Number – Golden Ale – 4.5% – We've brewed Gyle 888! This is a pale golden coloured ale with hints of lime and mandarin in the aroma from the use of Wai-ti hops from New Zealand. An easy drinker with medium bitterness and a zesty finish.
Mallinsons Simcoe Pale – Pale Ale – 3.9% – One of our range of single hopped beers, brewed only using Simcoe hops. Described as "Golden colour with a fruity lightly citrus hop nose, a bitter hoppy taste and a similar finish becoming slightly dry."
Mallinsons Pacific Cascade – Pale Ale – 4.3% – This is zesty number is a dual hopped beer, using Pacific Gem hops for bittering, and Cascade hops for aroma. The resulting blonde ale has lemony hop notes in aroma, and a bitter full bodied taste that hints at lemon and berries. The finish is lovely long and bitter!
Bad Seed Citra Pale – Pale Ale – 4.5% – Citra and Zythos. Full on flavours with bags of personality, our IPA lets them strut their stuff and show off their moves. We like their style – these two characters know how to party!
Bad Seed Calypso – Pale Ale – 4.5% – Unfined and unfiltered.
Bad Seed Session IPA – IPA – 4.0% – Full of flavor…a session IPA that doesn't compromise taste.
Bad Seed Summer Ale – Golden Ale – 3.8% – Golden ale with a floral hop aroma. The flavour is citrus fruits and honey.
Thornbridge Made North – Bitter – 3.9% – Manchester-style sessionable bitter which pours a bright golden colour. Bracingly bitter and dry, Made North has light malt aromas and flavours of earthy, floral and very moreish English hops.
Thornbridge Hopton – Pale Ale – 4.3% – A burnt gold English pale ale. Some malt present in the nose with a hint of lime and lemon peel. Medium bodied with some biscuit character and more citrus present in the mouth. The finish shows a clean bitterness with a touch of lingering grassiness.
Thornbridge Sequoia – Amber Ale – 4.5% – Citrus and pine notes. Smooth and velvety, a medium body with hints of roasted hazelnut, toffee and caramel malt flavours.
Thornbridge Crackendale – Pale Ale – 5.2% – Single hopped with Citra to give strong aromas of grapefruit leading to a citrusy bitter finish. A brand new beer from Thornbridge.
BadCo Brewery Comfortably Numb – 3.8% – Hop-packed and a taste of sunshine, with notes of tangerine, mango, grapefruit and pineapple, Comfortably Numb can hold its own with big food flavours.
BadCo Brewery Love Over Gold – 4.1% – Grapefruit and grassy notes make Love Over Gold happy, hoppy, light and refreshing.
BadCo Brewery Wild Gravity – 5.2% – Pale gold with tropical fruit flavours.
BadCo Brewery Oreo Stout – 4.8% – Is it a beer or is it an Oreo?
Collingham Brewery Artisans Choice – Blonde Ale – 4.4% – A blonde ale using Citra and Mouteka hops to create a refreshing smooth golden ale packed with citrus and tropical fruit.
Collingham Brewery Yorkshire Blonde – Blonde Ale – 3.8% – An excellent example of a Yorkshire Blonde.
Collingham Brewery Journeyman – Bitter – 3.9% – A 3.9% Best Bitter brewed with Maris Otter and Munich Malted barley together with Summit and Styrian Golding hops to give a full measure of maltiness and superb hoppy flavour.
Great Heck Navigator – Bitter – 3.9% – Traditional mahogany coloured session bitter with subtle yet exotic hop aromas
Great Heck Shankar – IPA – 5.9% Pale IPA with good bitterness using lots of American Columbus, Chinook, Cascade and Citra for flavour and aroma and dry hopped during fermentation with Columbus, Willamette and Cascade. A bold, hoppy beer you'd expect from Great Heck!
Great Heck Blonde – Blonde Ale – 4.3% – Winner Yorkshire's Finest Taste Award 2008 Brewed with the finest British Maris Otter malted barley and a touch of wheat malt for a rich, golden, satisfying ale hopped with a blend of English and Slovenian hops for a zesty finish. One of our original beers and a perennial favourite!
Great Heck Amish Mash – Weizen Beer – 4.7% – Winner Speciality Beers LocALE Competition at York CAMRA Beer Festival 2013 Cloudy, hoppy weizen with Apollo, Bravo and Galena hops. This is a genuine German style Weizen with the hops of an American IPA. Light, refreshing and extemely fruity as the hops balance the banana and clove notes from the german yeast. This beer is naturally cloudy because it is unfined and thus suitable for vegans.
Hambleton Ales Palliside Pale – Pale Ale – 4.6% – A well balanced Pale Ale
Hambleton Ales Stud Blonde – Blonde – 4.3% – This wonderfully smooth drinking beer began life as an 'Autumn Special' but immediately became the most popular special we have ever produced. Straw coloured, the aroma hops give a delicacy and subtlety to the robust full-bodied flavour. Voted "Best Beer of the Festival" at the Richmond and Dales CAMRA Festival October 2004.
Hambleton Ales Stallion Best Bitter – Bitter – 4.2% – This premium bitter has a distinctly malty character with a hint of nuttiness while the enhanced hopping rate recalls for many the good old days of a true Yorkshire bitter. Stallion gained the coveted award of Champion Beer at the 1994 York Festival.
Hambleton Ales Nightmare – Porter – 5.0% – This is an extra stout porter but unlike many stouts, Nightmare is not harsh or overly bitter. This smooth, massively flavoured creamy drink is best served on the 'warm' side, allowing full appreciation of this four malt brew. Strong malts dominate, but hoppiness rears out of this complex blend. Nightmare won Champion Beer of Yorkshire in 2015..
Hawkshead Cumbrian 5 Hop – IPA – 5% – Well hopped golden ale made using, as the name suggests, 5 different hop varieties; Goldings, Bramling Cross, Fuggles, Citra and Amarillo. Flavours of tropical fruit, orange marmalade and herbal hop aromas are balanced by a juicy malt character.
Hawkshead Bitter – Bitter – 3.7% – A pale, hoppy and bitter ale: a slight elderflower aroma from Slovenian "Celeia" hops, followed by long bitterness. The hikers' favourite – the perfect thirst quencher after a day on the Fells
Hawkshead Windermere Pale – Pale Ale – 3.5% – A highly refreshing, very pale ale, bursting with hop character and a fine fruity aroma. Brewed with soft Lakeland water, Maris Otter malted barley and full flower hops – blending three traditional English hops and the modern American hop, Citra.
Hawkshead Red – Red Ale – 4.2% – A bitter-sweet rich and fruity Red Ale. Brewed with English hops and Dark Crystal malt which gives the beer its colour. A beer for those who like their ale to have some colour and taste of malt.
Red WIllow Endless – Pale Ale – 3.8% – Back for the first time in a while, this clean crisp pale ale is hopped with Australian Galaxy and a little Columbus to give pineapple and passionfruit with a herby twist.
Red Willow Wreckless – Pale Ale – 4.8% – An award winning orchestrated cacophony of hops and malts
Red Willow Directionless – Pale Ale – 4.2% – A balanced and very easy drinking golden session ale with American and New Zealand hops over a solid malt backbone. GBBF Silver medal winner in the best bitters category 2014 and runner up in the Champion Beer of Cheshire 2013.
Red Willow Feckless – Bitter – 4.1% – A classic British bitter, rich toffee and malt balanced with the subtle flavours of Challenger, First Gold and Target hops.
Roosters Baby Faced Assassin – IPA – 6.1% – Brewed with 100% Citra hops that create aromas of mango, apricot, grapefruit & mandarin orange, along with a lasting, juicy, tropical fruit bitterness, the Baby-Faced Assassin is a deceptively drinkable India Pale Ale that shouldn't be taken lightly.
Roosters Fort Smith – Pale Ale – 5.0% – Named after the town in which Rooster Cogburn lived, Fort Smith is a big and bold American Pale Ale, brewed using Citra and Chinook hops from the USA to create tropical and passion fruit aromas and a lasting, bitter finish.
Roosters Calypso – Pale Ale – 3.9% – Soft stone fruit flavours, predominantly peach, come to the fore in this single hop pale ale that's brewed using 100% Calypso hops.
Outlaw Brewing Co Weakender – Pale Ale – 3.0% – Weakender is a triple-hopped pale ale that's been hopped, hopped and hopped some more. Cascade, Crystal and Simcoe hops have combined to create a fruity little number that displays floral and citrus characteristics, with a juicy, bitter finish.
Brass Castle Malton Amber – Amber Ale – 4.0% – An amber ale brewed for the Woodhams Stone Collection – a heritage charity preserving and promoting the social history of Malton and Norton
Brass Castle Mosaic – Pale Ale – 4.3% – A single hopped pale ale using the sort after mosaic hop
Brass Castle Tail Gunner – Red Ale – 4.0% – Reddish rye session ale, dry-hopped with Columbus.
Brass Castle Pale Stout – Pale Stout – 6.4% – The new up-and-coming style. This counter-intuitive style offers the body and roasted flavours of a stout with the colour of a pale
Black Sheep – Golden Sheep – 3.9% – A beautifully balanced light golden beer – fresh citrus nose from Summit and Challenger hop, refreshing bitterness and a clean, wickedly moreish finish.
Black Sheep – Imperial Russian Stout – 8.5% – A big hitter. Limited Edition. A complex nose with banana and port-wine, initial sweetness followed by peppery hop finishing with warming liquorice and chocolate raisins, amongst other things.. there's a lot going on.
Credence Porter – 4.4% – Credence Porter is a homage to malt! No fewer than eleven varieties of barley, rye and wheat are blended together to give a smooth robust porter that will have you going back for more and more.
Credence pale – 3.8% – Credence Pale is our take on a best bitter. It's modern, clean and highly drinkable. Speciality malts deliver sweet biscuit flavours which are balanced with floral, blackcurrant and spicy notes from carefully selected new world hops. Brewed by Harrogate lads: http://credencebrewing.co.uk/
Ciders from Orchards of Husthwaite
Galtres Gold
Galtres Katy
Galtres Dry
Galtres Rhubarb
Galtres Raspberry
Galtres Ruby
Galtres Honey
Galtres Passion fruit
Galtres Premium
Galtres Toffee
Galtres Fruit Cocktail
Galtres Pear
Wines from Ake & Humphris
White
GPG Pinot Grigio Italy, 12% ABV, 4 tokens. Delicious dry, light and delicate Italian classic with subtle notes of honeysuckle and pear blossom.
Tierra Alta Sauvignon Chile, 13% ABV, 4 tokens. Just bursting with lemony citrus flavours. Clean, crisp, cool, dry and refreshing!
Gladstone Sauvignon Blanc New Zealand, 12.5%, 7 tokens. Mouthwatering fruit from Marlborough with French styling you might expect from a Loire Valley Sancerre. With subtle notes of kiwi and passion fruit and wonderful minerality.
Rosé
Dea del Mare Pinot Grigio Blush Italy, 12% ABV, 4 tokens. A crisp and refreshing rosé, with a hint of raspberry sorbet flavours. Liquid fun in a glass!
Route 66 Zinfandel Blush USA, 10.5% ABV, 7 tokens. A slightly sweeter rosé from California, with excellent summer fruit flavours, particularly strawberry.
Red
Ca di Ponte Nero D'Avola Italy, 14% ABV, 4 tokens. Like Shiraz or Syrah, this is quite juicy with oodles of plum and dark cherry fruit with a lovely spicy finish.
Tierra Alta Merlot Chile, 13% ABV, 4 tokens. Smooth on the tongue and medium bodied, bursting with flavours of juicy damson fruit.
Monte Haro Rioja Spain, 13.5% ABV, 7 tokens. Outstanding medium bodied red wine with superb quality of wild black cherry styled fruit and a creamy touch brought about by gentle oak aging.
Prosecco
Le Dolci Colline Prosecco Italy, 11.5% ABV, 5 tokens. A softly dry Prosecco, aromatic and fresh with light apple and pear flavours and a wonderfully refreshing finish.