Record attendance and the largest ever number of coach parties helped to make the fourth annual Harrogate Christmas Market the most successful yet.
Over the four-day event, almost 60,000 people visited the stalls and attractions – and many went on to visit shops, restaurants, cafés, bars and other businesses around Harrogate.

The largest ever number of coaches – more than 150 over the four days – helped to contribute to the record-breaking visitor numbers. Almost 200 traders took part, welcoming visitors from around the country as well as many people from the Harrogate District hoping to begin their Christmas shopping.
Brian Dunsby, who leads the team of voluntary organisers along with his wife Beryl, said:

It has been another magical four days at Harrogate Christmas Market, and the feedback we have had so far has been overwhelmingly positive.

Despite heavy rain and winds during the week before the market opened, we managed to complete the set-up on schedule ready to welcome Santa and his reindeer on Thursday morning. After that, we welcomed thousands of happy visitors of all ages – and fortunately the weather improved significantly!

One of our key aims is to bring visitors into Harrogate to use local shops and hospitality businesses, and early reports suggest that the town was much busier than usual across all four days. We're very grateful to all the local businesses which have supported us and given us such positive feedback so far.

Interest in the Christmas Market online was also the highest it has ever been, with a reach of an astonishing 250,000 people on Facebook, compared to 120,000 last year and 60,000 in 2013. Thanks to its most successful year yet, Harrogate Christmas Markets organisers have already had enquiries from businesses hoping to take a stall at next year's event.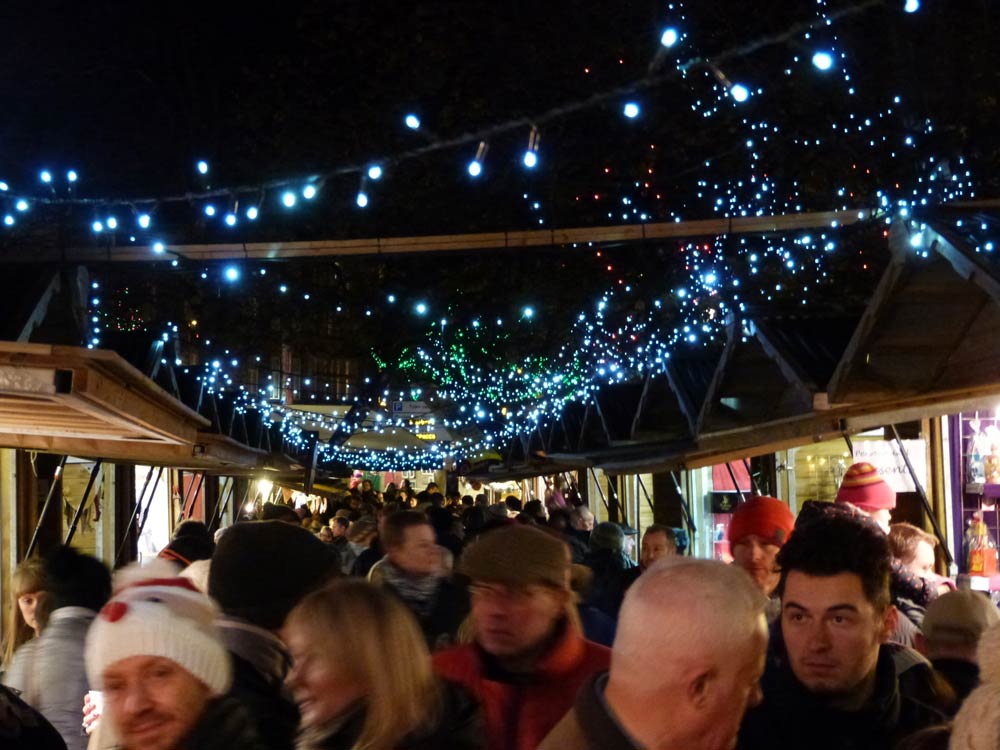 Harrogate Christmas Market chairman John Fox added:

This year has certainly been our best yet and we must say particular thanks to our volunteers, who gave up their time to help us set up, run and take down the market.

In our first three years, we contributed £50,000 to local events and good causes which promote tourism in the district, and we hope to be able to add to that total following this year's event.

Our Market Makers have helped to welcome our visitors and assist our traders, which is something we know they appreciate and makes Harrogate particularly special. If anyone would like to get involved with Harrogate Christmas Market in the future, or to volunteer for next year's event, we'd be delighted to hear from them.

We simply could not achieve all we do without the support and commitment of our brilliant volunteers.