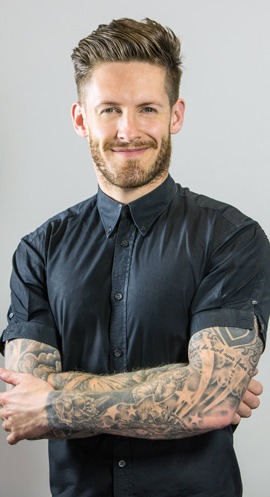 The Westrow Group has made an  appointment of local  hairdresser, Jeremy Bridgeman, as new franchisee for Harrogate.
Jeremy brings a wealth of industry experience to the role, which includes running his own salon, Jeremy Bridgeman, in Harrogate, since 2009. After six years operating the successful business, it was time for a change, and Jeremy made the decision to return to the salon he managed for three years (from April 2000-March 2003) this time taking the helm as its new franchisee.
Jeremy has exciting plans for the future including a new interior design for the salon and a strategy to work with local educational facilities to spread the word about a career in the industry and unearth the hairdressers of the future.
Jeremy Bridgeman, Franchisee said:

I am delighted to be taking on a role with such a dynamic organisation. Westrow has earned an industry-leading reputation for offering premium hairdressing services and an outstanding customer experience. I'm looking forward to contributing to the future development of the business.
Steve Rowbottom, Director for Westrow commented:

Jeremy has lived and breathed our brand in the past, and has a great understanding of our values, along with our expectations for the future. He is joining us at a very exciting time. We are going through a period of significant change as we continue to align ourselves ever more closely with the needs of our customers.

His role as Franchisee will be pivotal to the development of the Harrogate salon as we adapt to becoming a bigger company, while maintaining the standards with which we have become synonymous.