A "War of the Noses" could break out at this year's Harrogate Fine Food Show.
Lancashire company Fresher's Foods, of Wigan, is launching a new Black Pudding flavour pork crackling snack product at the show next weekend and claims that Black Puddings are a true taste of Lancashire!
But Yorkshire producers say that Black Puddings fist arrived in the UK via European monks who named it "bloodwurst" and say they visited Yorkshire first before making the trip over the Pennines where it became know as the black pudding.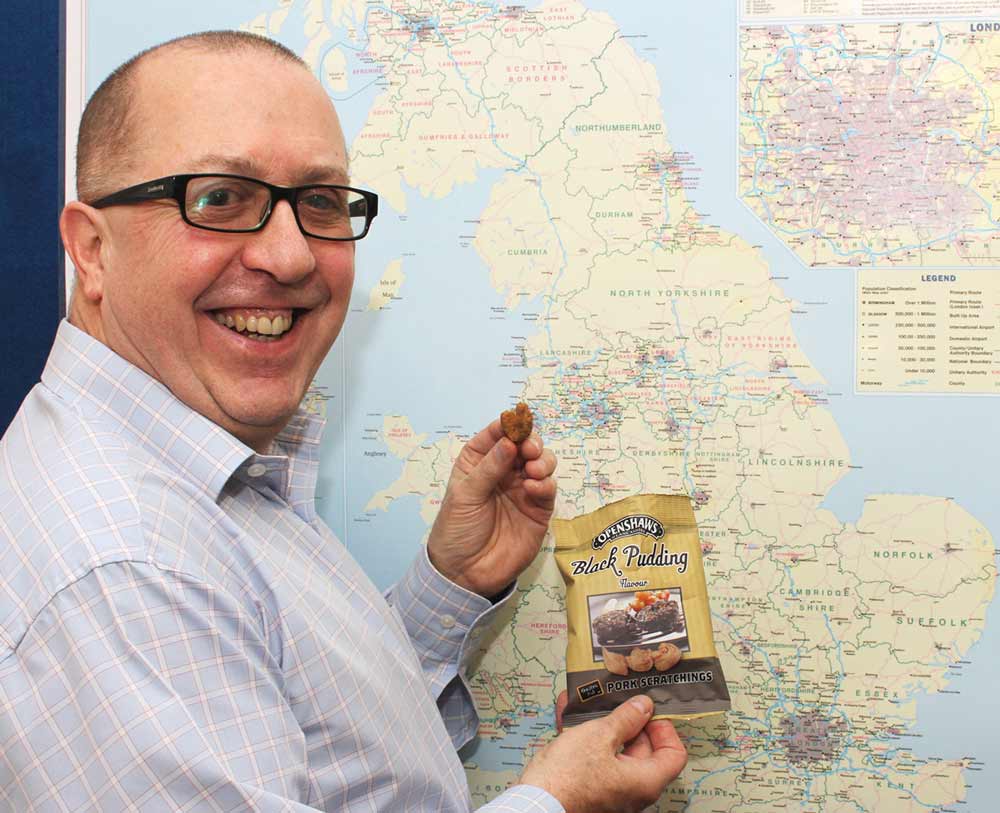 Fresher's sales director Alan Barnes said: It's a bit of a mystery and a little lost in the passage of time.

We are launching the new pork snack at Harrogate on June 21st and are expecting a bit of banter as to whether or not it's a true taste of Lancashire – or Yorkshire.
Alan, who lived in York for three years when he was based at the Sara Lee Bakery at Monks Cross is now inviting customers to visit him on Stand 17 at the Harrogate Fine Food show and taste the Black Pudding flavour pork snack for themselves.
The event runs on the 21/22 June 2015 at the Yorkshire Events Centre
See https://gff.co.uk/shows/harrogate/