Founded by Harrogate resident, Donna Fenn and now based in Knaresborough, the UK's first retail website dedicated to the rapidly expanding consumer trend of upcycling has been launched.
Remade in Britain (www.remadeinbritain.com) is the first dedicated retail platform for businesses repurposing some of the 280m tonnes of waste produced each year in the UK and launches with over 300 upcycling retailers registered spanning furniture, interiors, lighting, clothing, jewellery and accessories. It aims to grow its list of retailers to more than 1,000 in the next twelve to eighteen months alone.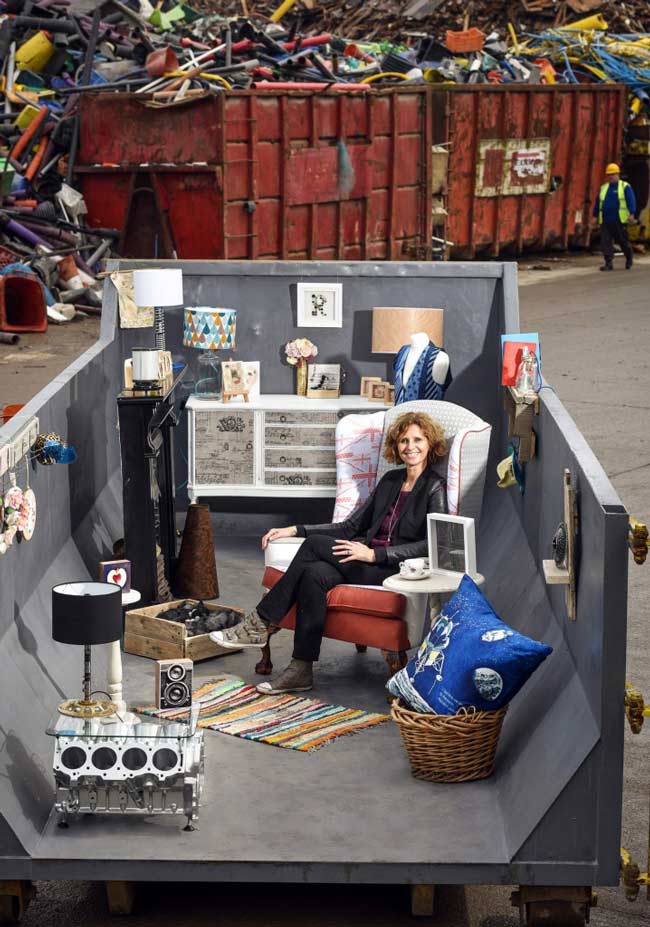 The term 'upcycling' was coined in Germany in the early nineties and refers to the reusing of discarded items or materials into items of higher quality and value, rather than recycling which involves breaking down items to create something entirely new.
Items listed on the Remade in Britain site range from furniture made out of discarded pallets to lamp stands created with motorbike parts, lighting fashioned from plastic drinks bottles and vintage textiles re-purposed into clothing and home accessories.
The UK is only just inside the top ten countries in Europe for the amount of waste it recycles – falling well behind countries including Austria, Germany, Belgium, the Netherlands and Switzerland. Two million tonnes of clothing and textile waste is generated each year – 60 per cent of which goes to landfill, whilst 13 million items of furniture are thrown away every year, with only 23 per cent reused.
Amongst the 300 plus retailers currently registered on the website is Max McMurdo, star of Kirstie Allsopp's Fill Your House for Free and founder of eco design business, reestore, which was boosted after securing investment from Dragon's Den's Deborah Meaden and Theo Paphitis six years ago.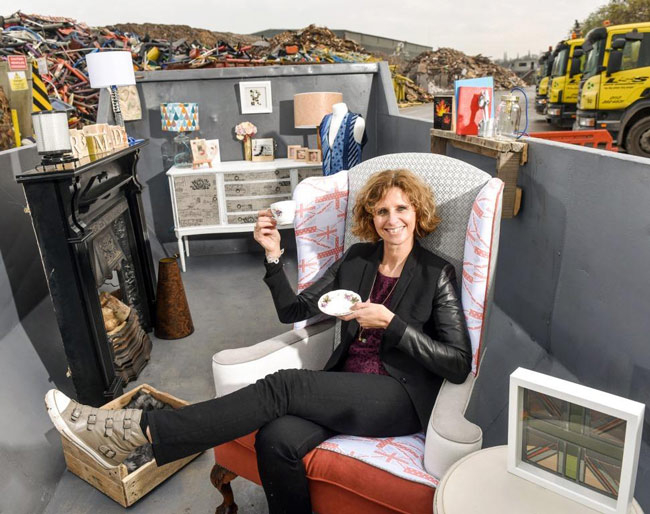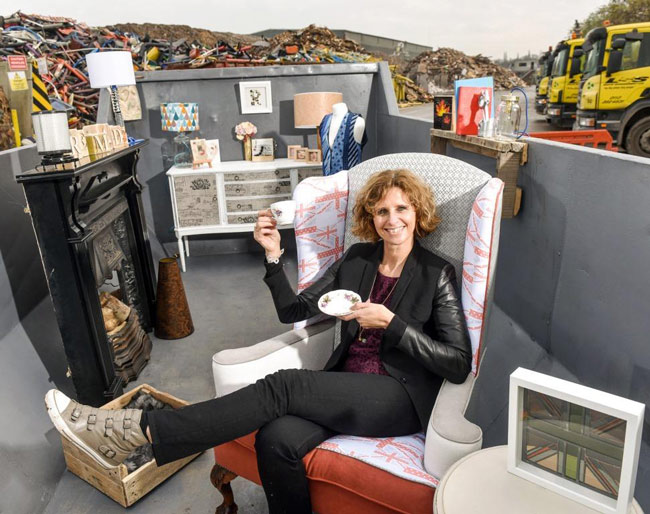 Max creates a number of bespoke furniture items including a V8 engine coffee table, bath tub chair and baby grand piano shelving unit.
Max said: Upcycling is a movement which is ever growing in both popularity and consumer interest and it's great to see Remade in Britain offering a much-needed platform to bring this vibrant community together.

The beauty of upcycling is that there are quite literally no limits to what you can create and the wide selection of products and retailers showcased on Remade couldn't demonstrate this any better.
A rapidly growing number of UK companies are tapping into consumer enthusiasm for upcycled products. Although official industry statistics are still to be produced for the UK, countries including the US, Germany and Sweden have seen a huge surge in demand for upcycled products. The popularity of repurposed and vintage items is particularly clear on online artist marketplaces like US-based Etsy and Artfire where products tagged with 'upcycled' rocketed from 7,900 in 2010 to 216,024 just four years later.
Remade in Britain founder, Donna Fenn said: Increasingly the UK's throwaway culture is being replaced with a resurgence of the 'waste not, want not' ethos from the past. The upcycling community is championing this with fantastic creativity, innovation and beautiful design and that's what makes Remade in Britain so exciting.

Upcycled products are highly sustainable, original in design and cost reductive so it's no surprise that it's a consumer trend set to grow exponentially in the next few years.

The website provides an important platform to champion all the talented individuals and businesses who are already ahead of the curve and leading the way in re-purposing unwanted items.
Remade in Britain provides a platform for retailers to sell upcycled products straight to consumers through their own online shop, with a commission fee taken on each product purchased. The site is designed to be a 'hub' for the upcycling community, offering a place to advertise courses, events, items available for salvage and upcycling supplies.
For more information visit www.remadeinbritain.com