The RAF in Concert tour makes a welcome return to the Royal Hall to celebrate the 50th anniversary of one of the UK's greatest national icons – the Red Arrows!
Concertgoers can expect a programme of music to match the colour, flamboyance and entertainment provided by the world's most exciting aerobatic display team during the past five decades.
From rousing military marches to memorable musical moments from the stage and screen, the Bands of the Royal Air Force will serve up a feast of timeless classics on Saturday October 25.
Compering will be BBC Radio Two broadcaster Lynn Bowles. She said: "Who better to pay tribute to the iconic Red Arrows on the anniversary of their 50th display season than another group of RAF men and women who are equally loved by the public, who also strive for perfection and who, as a consequence, are world class at what they do.
The Bands form part of a proud tradition of performers who have contributed to national commemorations and celebrations since the very birth of the Royal Air Force. On October 25, at the Royal Hall, we'll definitely be celebrating!"
The Bands of the Royal Air Force will provide the soundtrack to a range of historic events that have taken place since the Reds first took to the skies in 1965.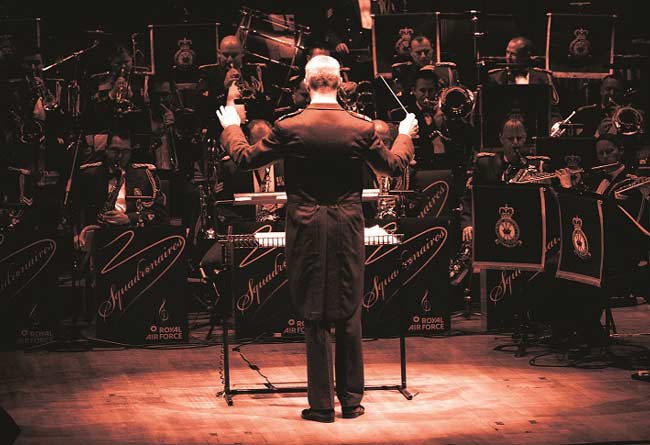 Featuring a specially-written Red Arrows march called Diamond Nine and a musical tribute to Sir Andrew Lloyd Webber, audiences will be taken on a musical journey encompassing five decades that have seen the legendary aerobatic display team come to occupy, through their skill and bravery, a place in the collective heart of the nation.
The Red Arrows 50th Anniversary Concert is staged in support of the RAF Charitable Trust. The conductor will be the RAF's Principal Director of Music, Wing Commander Duncan Stubbs.
Tickets priced £17-£23, are available from the Royal Hall Box Office on 01423 502 116.