Today marks 20 years since the first secure on-line internet transaction.
It's now two decade since the Sting album "Ten Summoner's Tales" was purchased for $12.48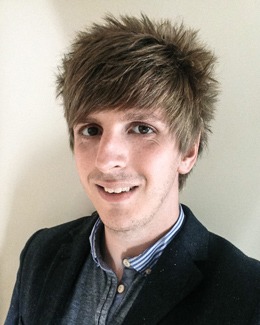 Ricky Bailey runs a website design, graphic design and branding company in Harrogate
Ricky said: The internet is continually developing, but the development of secure transactions was a big step forward for online shopping and e-commerce sites.

I was only 3-years-old when secure transactions were developed, it is now something that I routinely include in websites that I develop.
Before the development of secure transactions, anyone using a credit or debit card ran the risk of having the details copied when they were entered.
Technology was developed that allowed the sender and receiver to use encryption and decryption keys that meant even if data was intercepted on the way it could not be read.
Ricky explains further: A secure connection to a website can be seen by https:// rather than the open http:// – it's important to look out for that before you enter any
card details.

Having a secure transaction is only part of what you need to do though. It's also important to make sure that you are on a reputable site and that your own PC's virus checking software is up to date.

Virus's can remain unseen but sit quietly in the background skimming credit card numbers as they are entered. You just need to have a good virus checker that you keep up to date.
Secure transactions will continue to develop as new technology becomes available.
Ricky said: Secure connections are not just about e-commerce, I also implement them on websites were a client needs a secure route to their website. It could be for such things as looking at confidential documents.

There are a number of developments that could be just around the corner.

Finger print recognition has been around for a while but retina recognition could also be used. These would all provide a near fool-proof way of identifying who's using a computer and who's actually spending.