Organisers of this year's Oatlands Community Gala Fun Day have revealed their 'recipe to success' as they unveil plans for this year's Gala.
The charity event, which takes place on Saturday 7th June 2014 1.00-4.30 pm on Oatlands Playing Field, Hookstone Road, Harrogate, will host its first ever 'Great Oatlands Bake Off'. Members of the public are invited to bake a Victoria sponge and enter it into the contest. The results will be judged by The Wild Plum Coffee Shop on Hookstone Road, Harrogate.
There will be three age categories (Age 5-11, Age 12-18 and Adult) in the competition and winners of each category will receive a 'Great Oatlands Bake Off' cupcake shaped trophy and specially commissioned apron. Carol Dawson from The Wild Plum Coffee Shop, who will be judging the contest, explained the judging criteria. "Ingredients, oven temperature and cooking time all affect the sponge. I will be looking for a light, airy sponge that is packed with flavour."
Vic Smith-Dunn, one of the gala's founder members, stressed that the contest is open to all: We would love everyone, regardless of age or ability, to enter our 'Great Oatlands Bake Off'. Maybe you have a family recipe for a Victoria sponge or are a novice who has just discovered the love of baking. We hope the title of 'Oatlands Bake Off Champion' will be hotly contested in years to come.
For children who would prefer to show their creative skills in other ways, there will be a 'Best Dressed Bike' competition.
The contest is open to all children and entrants are invited to decorate their bike as imaginatively as possible. No pre-registration is required and children can enter their bike into the parade on the afternoon.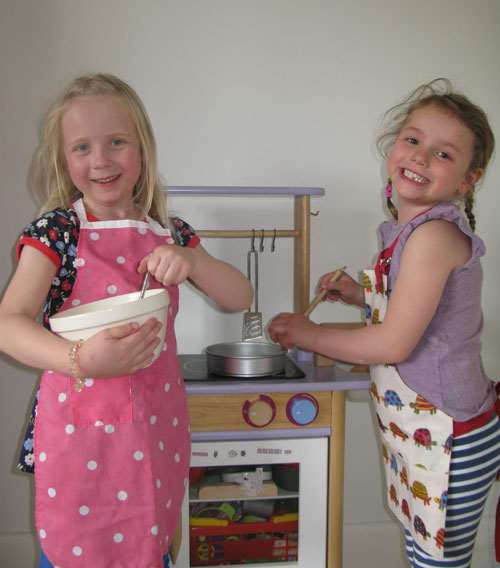 These new contests for 2014 will add to the established line-up of Gala attractions which includes a bouncy castle, giant obstacle course, traditional stalls and games, as well as children's races.
Visitors to the Gala will also be treated to an afternoon of live entertainment. After the official opening by Mayor of Harrogate, Michael Newby, there will be performances from Rossett School Samba Band, Harrogate Music Centre Intermediate Concert Band, St Aelred's Irish Dancers and street dance by Danceworx.
Refreshments will also be available, including home-made cakes served in the tea tent, a BBQ and beer tent. All proceeds from the Gala will go towards the 'Raise the Roof' campaign to raise £25,000 to replace the ageing roof on the Mount Street-based, Oatlands Community Centre.
The Gala is free of charge to attend the 'Great Oatlands Bake Off' and 'Best Dressed Bike Competition' can be entered on the day. More information about the Gala can be found on www.oatlandsgala.co.uk, by contacting Vic on vic@smith-dunn.co.uk or by following the Gala on Twitter @OatlandsCCentre.
Picture caption: