Pupils at Harrogate independent prep school Belmont Grosvenor have notched up yet more sporting success – taking top honours in an annual junior school sporting tournament.
A team of girls from the 'outstanding' independent school, based at Swarcliffe Hall, Birstwith, near Harrogate, took part in the 15th Annual U11 Junior Schools Sports Tournament held at Queen Margaret's School, Escrick, York.
More than 160 pupils, aged from 9 to 11, from schools as far afield as Edinburgh, Hertford, Lincoln and Preston, were competing in the annual netball and cross country event.
The Belmont Grosvenor School girls' netballers beat off tough competition from teams including Richmond House at Leeds and St Pius X from Lancashire, before beating youngsters from Grantham Preparatory School 8-3 to take the winners' trophy.
It was sweet success for the Belmont Grosvenor pupils, after being narrowly defeated in the finals of Sedbergh's annual tournament the previous week.
After notching up their netball success, girls from Belmont Grosvenor also took part in the cross country competition – and took the Cross Country Trophy.
And the day's success was rounded off when Belmont Grosvenor School Games Captain Charlotte Cook was awarded Player of the Tournament.
Meanwhile, boys from Belmont Grosvenor School took the runners' up trophy in the annual Spirit of Football tournament held at Aysgarth School near Bedale.
After competing against teams from Bow, Durham, Cundall Manor near York, and Aysgarth, the U11 Belmont Grosvenor team qualified for the final but were pipped at the post for the winners trophy after losing in the final 1-0 to Mowden School at Darlington.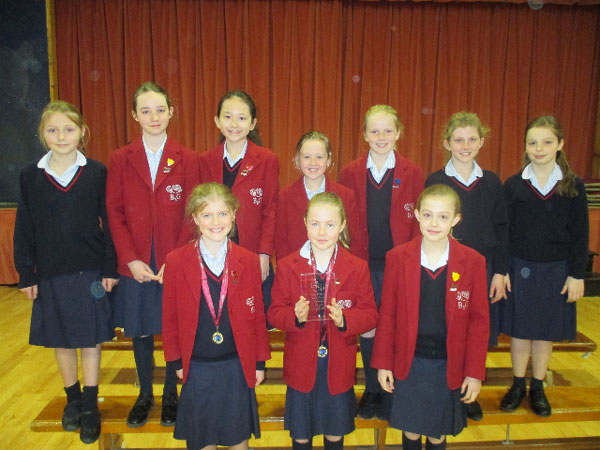 Belmont Grosvenor School Headteacher Jane Merriman said she felt very proud of all the children's hard work and sporting success.
Jane Merriman said: I am extremely thrilled with the wonderful success our girls and boys teams have had this season, not only in these tournaments but also in cross country, running and biathlon events. It is a tremendous achievement.