The Age of Elegance returns to Harrogate's Royal Pump Rooms with a special exhibition of evening and day dresses worn by the ladies of Downton Abbey, the popular multi-award winning costume drama series.
Discover the glamorous side of the post-Edwardian period through the costumes worn in the first series of Downton Abbey which are similar to those which would have been worn by affluent visitors to the Royal Pump Room in the years before the First World War as they took the famous waters.
Councillor Pat Jones, Cabinet Member for Cultural Services said:

It's great to be bringing costume from the Downton series to Harrogate. It's the first time we have tried something like this at the Royal Pump Room Museum and we know it will prove popular with our visitors, who always love to see costume.
Saturday 19th October – Tuesday 31st December 2013
Royal Pump Room Museum, Crown Place, Harrogate. HG1 2RY
The costumes include evening dresses worn by the sisters Lady Mary and Lady Edith as well as the rebellious Lady Sybil's Harem pants outfit, which caused quite a stir. Also included will be an outfit worn by the Dowager Duchess played by Maggie Smith and day outfits won by Ladies Mary and Edith, together with one worn by their mother Cora. As a contrast to these outfits there will also be a maid's outfit. Alongside the costumes there will be smaller items from Harrogate's own costume and jewellery collections in displays around the museum.
The Royal Pump Room Museum was originally built in 1842 to provide shelter for the town's affluent visitors as they took the famous waters. Now a museum which provides a fascinating insight into the old spa treatments (from peat baths to electric therapies) it also houses artefacts from Harrogate's Art and Museum's Collections as well as hosting a rolling programme of exhibitions.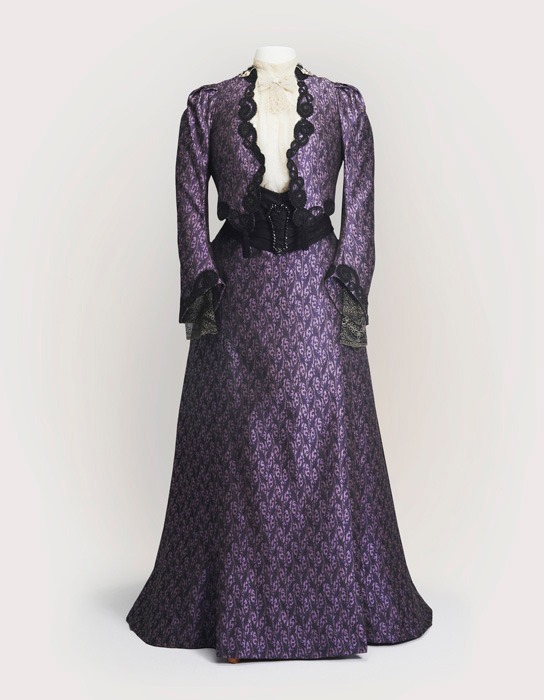 'Downton Abbey' is a fictional Yorkshire estate not far from Ripon which provides the glamorous backdrop for the tumultuous lives of the aristocratic Crawley family and their servants. The first series, created by Julian Fellowes, spanned the two years before the First World War beginning with news of the sinking of the Titanic in 1912, which set the story in motion.
The Royal Pump Room Museum is open Monday to Saturday 10.30am-5pm and 2- 5pm Sundays (Closes 4pm November and December)