Author Ben Kane, who features in the up-coming Harrogate History Festival, explains how Russell Crowe's Gladiator and Post Traumatic Stress Disorder made him a bestselling author.
A character's motivation drives narrative. Just like in real life. Ben Kane's motivation to write historic fiction might not be as dramatic as his characters in The Hannibal and Rome series, with Hannibal's campaign to defeat Rome and the bloodiest battles in history. But Ben had his own bloody battle, which explains why he found himself walking Hadrian's Wall in full Roman gear, raising money for Combat Stress.
As a Vet in 2001, he volunteered to help during the Foot and Mouth outbreak in Northumberland.
Ben said:

Slaughtering 10,000 animals was very distressing and unpleasant and left me with Post Traumatic Stress Disorder.

It wasn't full blown, I didn't seek treatment, but it's taken 10 years to not to think about it as much. It was very stressful, I had trouble sleeping.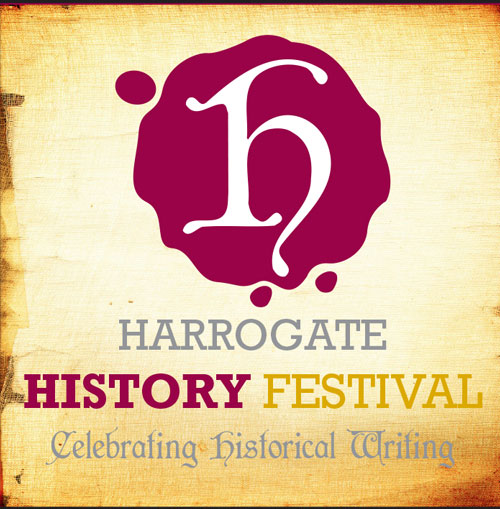 Understanding PTSD, and the brutality of the slaughter, just as walking hundreds of miles wearing Roman kit for charity, informs his writing.
Ben said:

It does help, you write more sensitively, everything in life informs your writing. I have young kids now, and that's informs how I write. In Roman times it could be particularly brutal.

A father could kill any member of his family for disobeying him, and there was no law to stop him. Slaves were not just kept, but killed if they displeased their masters.
The drama of the era is often sexed up, or glorified in film and TV drama with power-mad emperors, brutal entertainment and lascivious lifestyles. In fact, it was the popularity around the movie Gladiator that prompted Ben to think the time was right to write historical fiction.
Ben continued:

I probably glamorised the times a bit more than I do now since having children, because you just think I never want them to fight in a war. In my last book Hannibal's army killed 50,000 Romans in one day, and I write it with no frills.

I try very hard to convey the reality of life in ancient times, you know 40% of kids died before they were five, and if they lived, most lived till 30.
The era first captured his imagination as a child, particularly after reading Rosemary Sutcliffe's Eagle of the Ninth. During his time in Northumberland he was also able to visit Roman sites and museums along Hadrian's Wall.
Ben said:

When I stood on Hadrian's Wall, it just made me wonder what must the Italian legionaries posted here must have thought. The range of what the Romans did was incredible; there are few civilisations in the world that had as much effect on modern life as the Romans.

That they began in a tiny village in Italy and ended up with an empire, ruling Britain, the Middle East, they were a very effective, very organised army and just extraordinary people, they never gave up and wouldn't take no for an answer.

Ten years ago you couldn't get published in this genre, but now we're hoping the first Harrogate History Festival will become as big as its Theakstons Old Peculier Crime Writing Festival in the next ten years."

History is definitely not a thing of the past – there are lots of great things to come
Historical fiction is now undergoing a fashionable resurgence, with everything from TV-series Downton Abbey, the White Queen, and The Tudors, helping boost book sales in the genre, as well as Hilary Mantel winning the Booker for Bringing Up the Bodies.
Ben will be featuring in Harrogate History Festival's 'Marching with the Legions' panel with fellow giants of the genre Simon Scarrow and Anthony Riches. Authentic kit may be involved!
Saturday 26th October 2013 at The Old Swan Hotel, 7pm. Tickets: £7. Box Office: 01423 562303