The Manhattan Club in Harrogate has dedicated the whole of October to the "You're Inspired Challenge 2013" for Saint Michael's Hospice, an event to help raise vital funds towards patient care at the hospice enabling more people in the area to benefit from specialist care at a time when they need it most.
The Manhattan currently has 14 events in place, including:
The Magic of Motown
An Evening of Reggae and SKA
A Night at the Horse Races
Retro Quiz and Gameshow
XFactor Style Music Video
Six Hour Team Darts Challenge/World Record Attempt (pending confirmation)
Charity Karaoke
Live Music
Two Cinema Afternoons
Belles & Beau's 18's to 30's Singles Night (with a twist)
Ladies Night
Charity Bingo
Live Music in the Grand Finale
Halloween Horror Nigh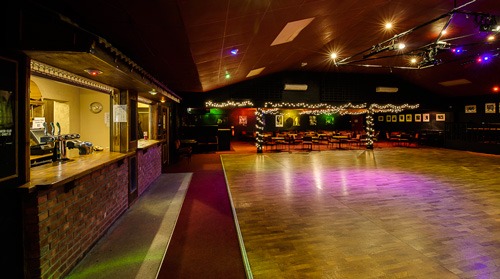 Chesca from the Manhattan Club said:

We are all very excited about the challenge and enthusiastic about the forthcoming events. The level of the local support that we have received in these early stages has been very encouraging and we are feeling optimistic that with the support of the community we can help make a difference to this fantastic cause.

Saint Michael's provides palliative care and support to those living with terminal illness and bereavement through their In Patient and Day Therapy Units, Lymphoedema Clinics, specialist nursing team who visit patients in their own homes, and 'Just B' Bereavement Support to anyone across the district who has experienced the loss of someone significant in their lives. These services are given at absolutely no cost to patients or their families and therefore they must currently raise annual costs of £3.8 million.

We would be incredibly grateful if you could help support the Manhattan in their fundraising efforts by offering any unwanted gifts, bottles of wine etc.

The Manhattan would like to thank you in anticipation for your support of Saint Michael's and look forward to a very exciting month ahead.
You can follow the Manhattan Club on Facebook and Twitter, with regular updates promoting the events.
Facebook: www.facebook.com/manhattanpromotions
Twitter: @manhattan_21
Website: www.themanhattanclub.co.uk